Canadians Can Fly Domestic With Weed
In less than 2 days, Canadians are going to have a lot to celebrate about. October 17 will be a historic day as recreational use cannabis is legalized throughout the country.
Canada is still going through some birthing pains, evident in some obstacles that they will still need to figure out how to overcome… for one, Canadians in the business of weed, or those who consume, may get in trouble at the US border and face getting banned for life. But despite that, Canadians have it pretty good.
While traveling with weed in the United States is tricky at best (except for Los Angeles), Canadians are going to be allowed to fly domestic with up to 30 grams of weed. It can be stored in carry-on bags or in luggage, says Transport Canada. However, it's still unsure how this will work in airport security, reports The Star.
"After October 17, 2018, passengers will be permitted to have a legal amount of cannabis, which is 30 grams, in either their carry-on or checked bag, if they are flying to a domestic destination (i.e., within Canada), says Delphine Denis, spokesperson for Canadian Transport Minister, Marc Garneau.
However, any Canadian who's keen on traveling with weed need to understand the fine print. You won't be allowed to smoke pot in the air, and you can't fly from home with cannabis even if it's to a state that has legalized the drug, and it will still be illegal to ship cannabis in any amount across the border even if it comes with a medical prescription. Cannabis may have been legalized in over 40 US states, but it's still illegal according to federal law. "As long as the flight is domestic, people are allowed to bring up to a certain quantity for personal use. However, I would remind people if they're going to a country like the United States, the rules of that country are the rules that apply," says Garneau.
Air Canada, the biggest airline in the country, warns travelers that if they are denied entry into another country because they were caught carrying cannabis, travelers will be solely "responsible for the consequences," even if this means paying for another return ticket to Canada. The Air Canada website also cautions that "unforeseen situations" may cause domestic airlines to make emergency landings at airports within the United States, where arriving from another destination with cannabis is illegal.
Some Air Canada Employees Can't Smoke Cannabis On Or Off Duty
Meanwhile, Air Canada released a statement saying that some staff will be prohibited from using cannabis, whether they are on or off duty, even after October 17 has passed.
"Employees working in safety-critical areas at the company, including flight operations and aircraft maintenance, will be prohibited from using cannabis and cannabis products at all times, both on-duty and off-duty," reads the statement. The rest of the staff who are not covered by the regulations will be prohibited from using cannabis at work or on duty.
"We are acting out of an abundance of caution based on current understanding of the effects of these drugs, including their after-effects and the potential they can linger in the human system," says Air Canada.
The airline disclosed that the policy was established as a response to what is currently understood about the effects of cannabis, but it may be reviewed and changed later on if there is a need.
According to Micah Kowalchuk, labor lawyer, the policy is comparable to those of many companies across Canada who are now entering a new era of legal recreational cannabis.
"Especially since the science, as far as testing and determining the consequences, isn't nearly as established as it is with alcohol," Kowalchuk says. He added that there have been policies set in place to accommodate the human rights of medical marijuana users, and some jobs have even been modified for it, although it's still difficult to tell how it will play out once recreational cannabis is legalized. Air Canada is among the many other organizations that have decided to ban cannabis use for their staff even when off duty.
The Calgary Police Service has a policy that prohibits officers from consuming cannabis any time, if they have been qualified to use guns and are on duty.
OTHER STORIES YOU MAY ENJOY…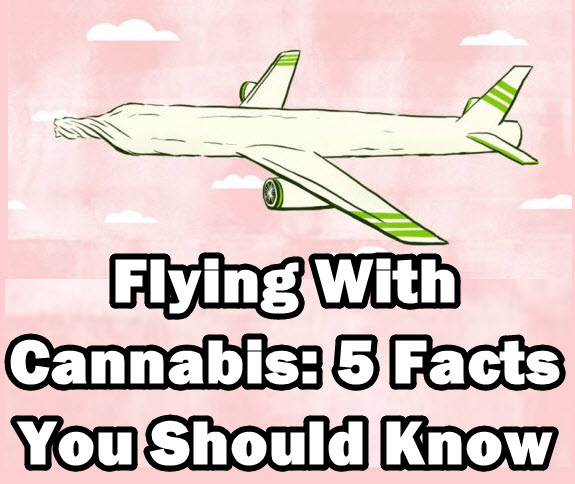 FLYING WITH CANNABIS, WHAT YOU NEED TO KNOW…CLICK HERE.
OR..
LOS ANGELES AIPORT WEED RULES, CLICK HERE.