The Quiet Blossom: A story about the Modern Wild West, the American Dream, and Marijuana
By Michael A T Clark
Published by Dancing Moon Press
The Quiet Blossom is Michael Clark's first published book, in this personal narrative we get an insiders perspective of the illusive and intriguing cannabis industry.  Clark takes us on an adventure into the hidden pot farms up in the hills of North California, and brings to life the reality of a subculture that was grown out of the development of the medical marijuana industry.
Written over several years, it covers a fascinating social movement where communities were formed based around secrecy, and with offers of no strings attached cash and an abundance of resources.   This lucrative work brought together people from around the country, and even the world.  Hundreds of thousands of young people seeking alternative livelihoods and personal freedom, all bringing with them their own sets of ideas and values.  Living a life they believed to be morally correct even if not legally correct.  As the ideas around marijuana spread by practice, and became more accepted, these communities expanded and more and more farms popped up around California.
Clark shows us behind the scenes of a moment in history grown by a passion for change, taking us on a journey to see what that lifestyle and experience was like.   He introduces us to the process of preparing cannabis for market and connects us with an array of colorful characters who work there, in an open and curious style compelled to experience more of the culture.  He smoothly weaves in his observations, thoughts, and insights through the pages making us feel like we are right there trimming with him.
As the cannabis industry grew rapidly due to legal loopholes and demand for the product, so did new questions about morality and legality.  Through this lighthearted story we get to take a deeper look at the legalization debate around the country and understand some of the conflicts of the black market, as well as looking at the social impacts on communities. 
The later part of the book looks at the implications of the legalization of marijuana in several states, including California.  Things started to change due to oversaturation driving down prices and farmers faced new challenges with cannabis becoming just another crop with government regulations and taxes.
The decline of these communities took place as rapidly as they grew, gone were the glorious and promising years – but not in vein.  The impact of this social movement has left a mark on the greater American society, and in fact, the world.
This is an important documentation of the California green rush, where these milestone events influenced society and politics.  As the legality of cannabis continues to grow around the world, it is important to preserve and understand these lessons of the past to make better decisions about the future.
Clark writes in his biography "The stories that we create in life and the lessons we learn can only benefit others if they are told.  I'm an ardent practitioner of living.  My experiences guide my writing, and my writing guides my experience. The craft of nonfiction should borrow liberally from the domain of fiction, for life is largely of our own invention. The craft of fiction is a documentation of potential realities, and our lives are the pursuit of those potentialities. I write to learn!" 
This captures the essence of The Quiet Blossom.  His blend of fiction and nonfiction shines through the book, as he shares his experiences of life around marijuana with amusing tales, and at the same time providing valuable information of a social movement that could help guide future generations. 
If you are familiar or not with the marijuana cultivation industry, this is a fun and interesting exploration into this subculture.  With a little bit of everything, Clark does a great job of combining humor with history and sociology.  His engaging style creates wonder and curiosity throughout and his captivating words do not just read a story but they teach us about the world around us.   I look forward to reading more of Michael Clark's work in the future. 
MARIJUANA BOOKS, READ THESE…
MARIJUANA BOOKS ON CHRONIC PAIN, READ THIS..
OR..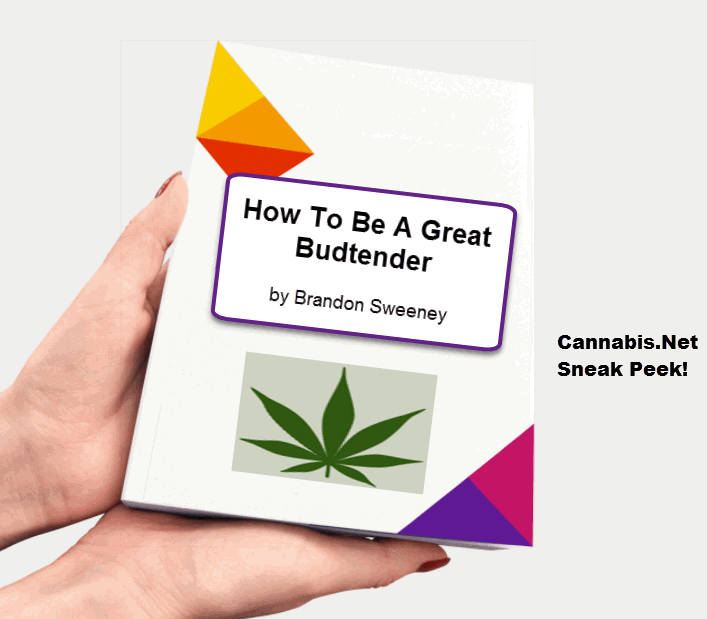 HOW TO BE A BUDTENDER BOOKS, READ THIS.
High & Marijuana Blog | Cannabis