What is Cannabis Coast-to-Coast, or CannabisC2C? A new program for the cannabis industry to submit videos of 90 seconds and have a daily news update from the cannabis experts from around North America on what they see in the industry, news updates, regulation updates and more!  Want to submit a video for the show?  Email jimmy@procannabismedia.com with your ideas for a 90 second update and your website URL and we will get you added!
We are Pro Cannabis Media.
Jimmy Young:
Well, hello there. I'm Jimmy Young, the founder of Pro Cannabis Media, and we're introducing something a little new here today, something we hope to grow coast to coast. It's called Cannabis Coast to Coast, but we aren't going to be sharing seedlings, but rather news items from New England to California. If you want to be part of this exchange of news items, let us know at info@procannabismedia.com. We'll look at business, growth techniques, investments, reviews, profiles of people who can tell us how cannabis has changed their lives or saved your life. Now, one guy who preaches its positive effect on his life is former NFL All-Pro lineman, Kyle Turley. Last week he was making public claims that his CBD product can cure Coronavirus. Well, the FDA frowns on public claims like that, so the FDA wrote a cease and desist order to that company called Neuro XPF today.
Jimmy Young:
Turley divested from that company, announcing that despite the fact that he helped build Neuro XPF, he is ending his direct involvement out of the respect for the life-saving work that they do and the risk to jobs at stake because of threats to his personal advocacy. Now he'll be acting as a private citizen without the restriction of speech, to, "Continue his fight against COVID-19 by informing the people of the unwavering truths shown to him in the science of the endocannabinoid system that must be exposed at this time through the dropping of Schedule 1 status on cannabis." Turley goes on to say that, "Cannabis saved his life period, and it could help a lot of other players". Now that company has now removed any claims from its website connecting their product with COVI-19 as any kind of a cure.
Jimmy Young:
So if cannabis has changed your life, and I can't tell you how many people I've interviewed over the past two years who have used those exact words, let us know what info@procannabismedia.com. We could use your story next. But for now, I'm Jimmy Young. Let's toss it over to my cohost on our regular Weed Talk show, that would be Curt Dalton, the founder of Cannabis.net. Curt.
Curt Dalton:
Hi everybody, this is Curt here with Cannabis.net, and my two minutes of the day talk about is cannabis essential? We are back in this discussion with the province of Ontario deeming recreational cannabis is not essential, much like Massachusetts here in the States. Medically, it is approved as an essential item during COVID-19, and recreational here in Mass is deemed not essential. So if you are selling as a recreational dispensary, or you had a rec part of your dispensary, you had to shut that down. No recreational sales. Canada had kept both open. And recently, again, the province of Ontario has said no more rec sales, only medical. So we went back into the debate is if cannabis is essential, is it essential only for medical purposes or is it essential for recreational in this time of great stress and anxiety. The common argument being alcohol stores are open and doing just fine. Why can't we have cannabis stores?
Curt Dalton:
If you follow cannabis.net, you'll know we've talked about the lines that form at lead stores in Massachusetts are usually 200 deep with people standing next to each other, and that's why Governor Baker said no more recreational. I think there is a compromise. We can use online menu management, online pickup, much like restaurants are using, you wait in your car. I don't know if we'll get there. Second item I have to talk about is the demand for cannabis being debunked a little bit. When the COVID-19 virus started, all sorts of big headlines about cannabis sales surging. If you check out new frontier analytics and data, as well as some other, like Flowhub, you'll see there was a huge spike on the two days that the lockdowns or stay-in-place were mentioned, but you'll see demand has pulled back greatly.
Curt Dalton:
So basically the threat of not being able to get cannabis is what people were worried about. They pulled demand from the future to the present, they bought a ton, but now, as people worry about their jobs and their income, and can they spend money on cannabis, you're seeing demand drop and sales drop. So it really just pulled forward a lot of demand and now we're seeing it really drop. The cannabis sales are not holding up as people worry about their future, and are getting laid off, and have to cut corners. Certainly if it's recreational, that may be one of the areas that they could cut from a budget. Anyway, onto the next one.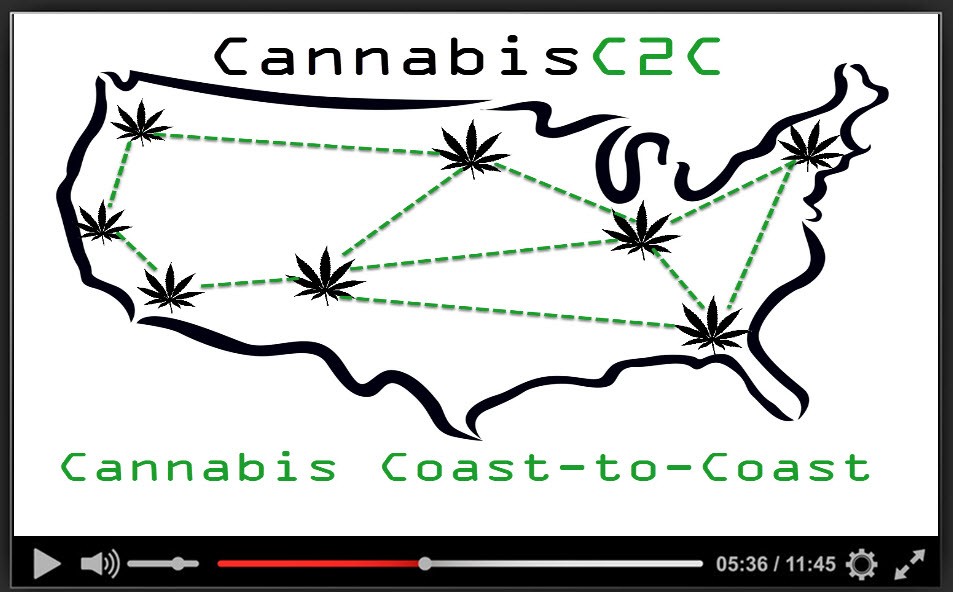 Christina DeGiovanni:
From Emerald Media Group, I'm Christina DeGiovanni, reporting on women in business for Pro Cannabis Media. The San Francisco based delivery company, Eaze reported an 81% increase in participation amongst women. For the company, women represent 40% of their sales. The company also reports that, of that demographic, 40% is represented by Gen Z, 37% is represented by millennials, and 35% is represented by Gen X. The numbers are in for the first quarter of 2020 and women have officially outspent men. Flowers took the first category in sales, followed by vapes. Women ate up the third category representing 12% of sales, whereas men only accounted for 8%. for Pro Cannabis Media, I'm Christina DeGiovanni.
Michael O'Boyle:
Hello, my name is Michael O'Boyle. I've been growing my own indoor and outdoor cannabis for the past nine years or so. Now, a lot of us are spending a lot more time at home and have a lot more free times on our hand with this COVID-19, and staying away from people is really encouraged. So let's get out in the garden, gets our hands dirty and be around other things that we love. And let's start with where to start. Well, find some seeds, any packs of cannabis that you have previously smoked that have come with seeds, we call that bag seat. Go ahead and germinate that. 24 to 72 hours in a wet paper towel in a Ziploc bag and you'll have a sprout. Pop that into some soil and you'll be amazed on how quickly you have cannabis cultivating. Now, if you don't have seeds, I encourage you to go online and check out neptuneseedbank.com. They're one of the best seed banks available right now and have a large plethora of seeds, indicas, sativas, some heirlooms, and some landraces, and even feminized seeds to help with you beginner cultivators that have never grown.
Michael O'Boyle:
Here we have a male plant. This is one that I am going to be using for breeding purposes. It just has a very strong pungent smell, has a bunch of trichomes, and has great leaf structure that I am looking for. Now, I also encourage you to go onto YouTube, check out cannabis cultivation, and look at the hundreds of thousands of videos that they have available. Really encourage you in this time to take care of yourself, get out in the garden, get your hands dirty, and work on something that's going to bring you happiness and joy, and better quality of life. Thank you so much. I hope you have a wonderful day. One love.
Jimmy Young:
Well, that's it for today on Cannabis Coast to Coast. For everyone here at Pro Cannabis Media, I'm Jimmy Young. Remember it's a whole new world of weed out there. Use it responsibly.
Speaker 1:
We are Pro cannabis Media.
WANT TO WATCH MORE SHOWS…
WEED TALK LIVE WITH SPECIAL GUEST DAVID RABINOVITZ!
OR..
PRO CANNABIS MEDIA WEED TALK LIVE SHOW, WATCH HERE