The Sneaky Way to Play The New Cannabis ETF
For those looking to invest in marijuana stocks, we suggest you read our "investing in marijuana" articles found at the bottom of this page, first.  If you are looking at marijuana stocks and wondering which ones are the next big thing and which ones are smoke and mirrors, well, we have good news.  There is a new ETF (exchange traded fund) from ETF Managers Trust coming out that will just focus on legal, medical cannabis companies.  The fund, named AgroSphere ETF, is currently being reviewed by the SEC and could be approved shortly.
There are some caveats you need to know up front.  This fund will only invest in legal medical cannabis companies, and it will not touch recreational companies.  As the fund prospectus says:
"The Fund will not invest in any companies that are focused on serving the non-medical marijuana market in the United States, Canada or any other country unless and until such time as the production and sale of non-medical marijuana becomes legal in the United States, Canada or such other country, respectively," the firm wrote in its filing with the Securities and Exchange Commission.
In the filing, the ETF Managers Trust said the fund shares had been approved for listing on the NYSE Arca.
What are the advantages of buying an ETF instead of just say a few cannabis stocks like Canopy Growth and Aphria?  Diversity.  An ETF can only hold so much of one stock compared to others in its portfolio.  This can protect you from a dramatic drop in one marijuana stock, but it can also hinder your performance as they can only buy so much stock  of a single company.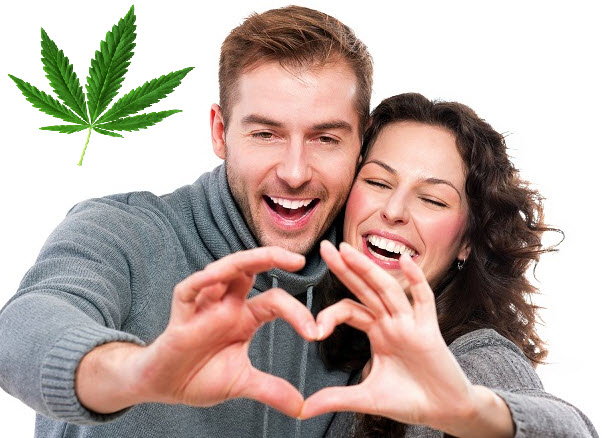 Sounds great, so what could be the problem?
There are a few things to consider before investing.
ETF Managers LLC is a group that tries to take advantage of trends in investing, opening ETFs to meet trendy news.  They recently closed a Restaurant ETF that had been open for just over a year, and they also have a Whiskey and Sprits ETF that is online and trying to capture the magic around whiskeys and scotches right now.  Now, there is nothing illegal or wrong about this style, some might even say it is genius, but just beware that you are joining the wild west of ETFs.
        As Will Ashworth points out in his Motley Fool Canada article:
The ETF will track the Emerging AgroSphere Index: a group of 69 companies which do three things, according to Alan Brochstein of New Cannabis Ventures:  1. Engage in lawful medical research intended to lead to the production of government-approved prescription drugs which use natural or synthetic versions of the cannabidiol CBD and other cannabis-based extracts  2. Are involved in the production or sale of products which are legal derivatives of industrial hemp; and  3. Are involved in the supply chain of either category of company.
Only if the recreational use of marijuana becomes legal in the U.S. or Canada will the index be able to stray from its focused investment strategy.
Canada expects to legalize the recreational market sometime in 2018 or 2019; who knows about the Federal Government in the U.S.? Maybe never.
The point being is that you are not getting the upside of the recreational market just yet in this ETF, primarily because of the legal status of recreational marijuana in the United States being up in the air right now with the Trump administration.  Can you still make a ton of money on the companies working on the medical side, absolutely, just not as much as if you could throw in a few heavyweights on the recreational side.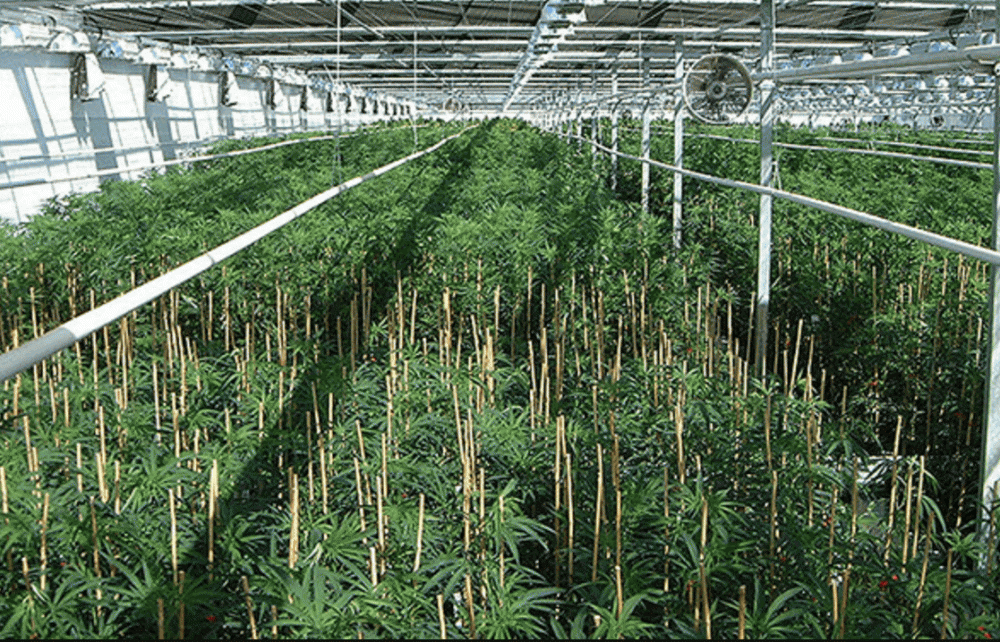 Canopy Growth.  The elephant in the room, and the dominant player in Canada right now.  They are the Apple of cannabis companies, at least the publically traded Canadian ones.  They move the market, and just like Apple, they can skewer ETFs and TECH funds because of their size.  The EFT is set up to only hold a small percentage of the company, just like TECH ETFs can only hold so much Apple or Google.
 As Ashworth points out:
Canopy Growth is the largest cannabis producer anywhere in the world. Yet if you look at the index's holdings, you will see that 14 of the 69 holdings have at least one share held by the index, including Aurora Cannabis Inc. (TSXV:ACB), one of Canopy's biggest rivals.
I've yet to figure out Canopy Growth's actual weighting, but the list of constituents suggests it would be no more than 1-2% at the most and rebalanced quarterly.
Investors on this side of the border are not going to be happy about the home-grown Canadian content with most holdings U.S.-listed companies with smaller market caps or a few big businesses, such as Abbot Laboratories.
Canopy Growth should be a bigger piece of the pie.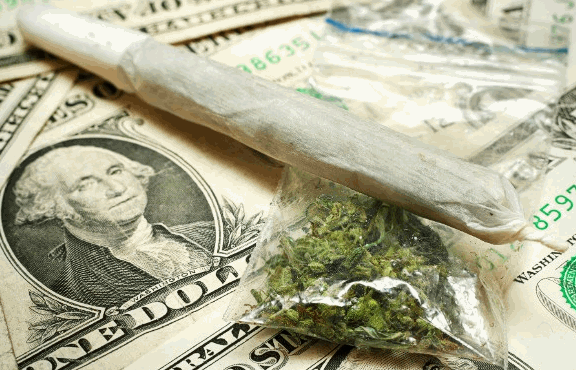 So, what are the investment plays for this ETF.  Ashworth suggests going long Canopy Growth (buying the stock) and selling puts on the ETF, so shorting the ETF.  This will create an arbitrage play where you really want your Canopy Growth stock to go up, but if something happens and stocks tumble, you will make money on the fall by betting the ETF price will go down.  This is a diversity play, with more diversity on the downside, and Canopy Growth on the upside.
One other aspect you can really exploit is that Managers Trust  must file the paperwork on what companies they will buy and list in their portfolio.  If you look through the prospectus you can see who they plan to buy to create a balanced portfolio.  If you look for the smallest market cap companies, you could buy those stocks on a small scale and wait for the larger buy orders to come in from the ETF down the road, hopefully, driving your small stocks higher. 
The plus side is that if this ETF is succussful in raising money, there will be 20 copycat ETFs coming that will essentially be buying the same pool of stocks.
The only problem is that you don't know how much money will come pouring into the ETF so you don't know how much they will buy of each stock.  Does $ 1mil come into the ETF so they must buy $ 10,000 worth of a bunch of companies, or does $ 50mil come into the ETF and they are buying $ 1mi worth of small companies?
Based on the excitement around legal cannabis right now, not only in North America, but around the world, I would say it is a safe bet that the money coming into the ETF will be much greater than their restaurant ETF and whiskey ETF.  I like the upside with a legal cannabis ETF that investors know is only investing in legal, medical marijuana companies. 
OTHER CANNABIS INVESTING ARTICLES YOU SHOULD READ…
OR..

OR..
SHOULD YOU TOUCH THE FLOWER WHEN INVESTING, CLICK HERE.