Cannabis for Pancreatic Cancer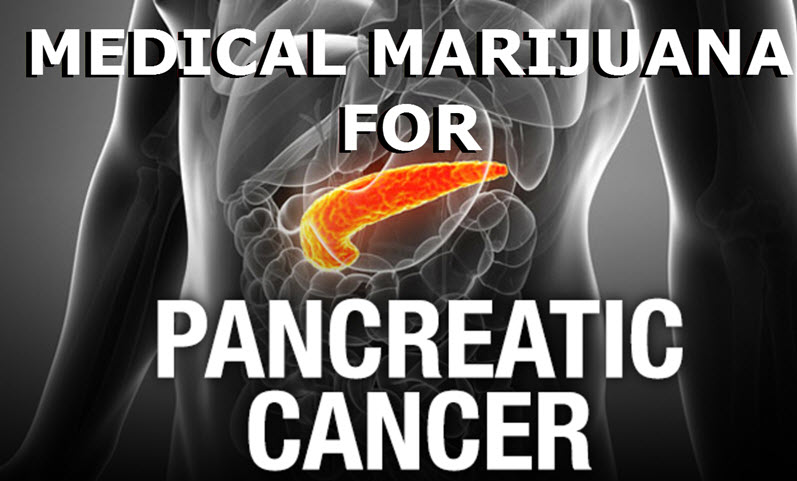 Pancreatic cancer occurs when cancerous cells form in the pancreas, a gland found behind the stomach and in front of the spine. The pancreas is responsible for producing hormones and digestive juices that aid in the regulation of blood sugar.
Symptoms of pancreatic cancer include jaundice, unexplained weight loss, loss of appetite, depression, and pain in the middle and upper abdomen or back. There are certain factors that will increase your risk for pancreatic cancer, such as smoking cigarettes, inflammation in the pancreas, family history of pancreatitis or pancreatic cancer or other forms of cancer, and diabetes.
It was estimated that in 2016, over 53,000 adults were diagnosed with pancreatic cancer. It's the 9th most common cancer found in women, and the 4th leading cause of death. Pancreatic cancer is one of the more aggressive cancers, with a lower survival rate because once diagnosed, 85% of cases already exhibit symptoms of metastasis especially in the lungs, liver, and lymph nodes.
If pancreatic cancer is detected in early stages, surgery may be used to physically remove the cancer. Chemotherapy is the most common course of treatment for most patients with pancreatic cancer, particularly for those whose cases are too severe for surgery. But even for patients who undergo chemotherapy, life expectancy is still short and in most cases only one year. Radiation is used to damage cancer cells through high-energy waves. Other forms of treatment include embolization and ablation treatments, and cancer-fighting drugs. All of these conventional treatments recommended by doctors have debilitating side effects, and have not worked successfully for all patients.
Regardless of treatment, poor survival rates clearly show a need for more effective, safe methods of treatment for pancreatic cancer.
How Can Cannabis Help?
One of the most well-known studies on the effect of cannabis for pancreatic cancer was conducted by Spanish researchers at the Complutense University back in 2006. The study, published in the Cancer Research journal, revealed significant insights on cannabis for this condition. They discovered that cannabinoids, both the natural and synthetic varieties of THC in particular, was effective in inhibiting the growth of tumors in animal models with pancreatic cancer. The results also showed that cannabinoids were successfully able to cause aptosis (cell death) in the tumor cells, without affecting normal pancreatic cells. Additionally, the cannabinoids were also effective in preventing the spread of pancreatic cancer to organs nearby, as well as in tissues located further from the pancreas including the intestine, stomach, diaphragm, and liver. The researchers conclude that treatment with cannabinoids may be promising to prevent metastasis of pancreatic cancer, the factor that makes this condition extremely fatal.
Another study, conducted in 2008 by German researchers, used human tissue samples obtained from patients who went through pancreatic surgery. They confirmed that cannabinoid receptors are more pronounced in pancreatic cancer cells, which suggest that in pancreatic cancer patients the endocannabinoid system is overly stimulated.   The German study also found a link between the CB1 receptors and pain; they found that patients who had more CB1 receptors suffered from less pain due to the cancer, which again supports the painkilling properties of cannabis.
A famous case is that of Wallace Rose, who was successful in treating stage 4 pancreatic cancer using cannabis oil. In 2013, he complained of stomach pain and went to a doctor. A CT scan revealed that he had a pancreatic tumor, although it was small at the time and he was able to resort to surgical removal for treatment. Wallace didn't have insurance, and his operation was going to cost thousands of dollars. By this time the cancer was in stage 4 and considered incurable; it already metastasized to the kidneys, liver, and stomach within a span of 6 weeks. Upon seeing this, the surgeon closed his abdomen and wasn't able to remove the cancer.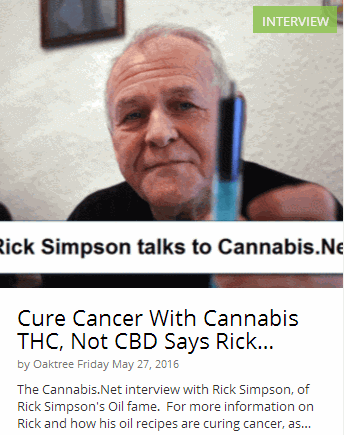 On December 18, he was told that he had a month to live. He was offered to undergo chemo, as it may extend his life for up to 8 months but it wasn't a cure nor a guarantee. He was able to obtain the Rick Simpson Oil, taking 2-3 grams of it daily which is a much higher dose than normal. He was also taking two different chemotherapy drugs with the Rick Simpson Oil. In just one month, he went into remission.
More studies are needed, but it's clear that cannabis is promising in the treatment of pancreatic cancer and can help save the lives of millions.
Have you used cannabis for pancreatic cancer?
OTHER STORIES YOU MAY ENJOY..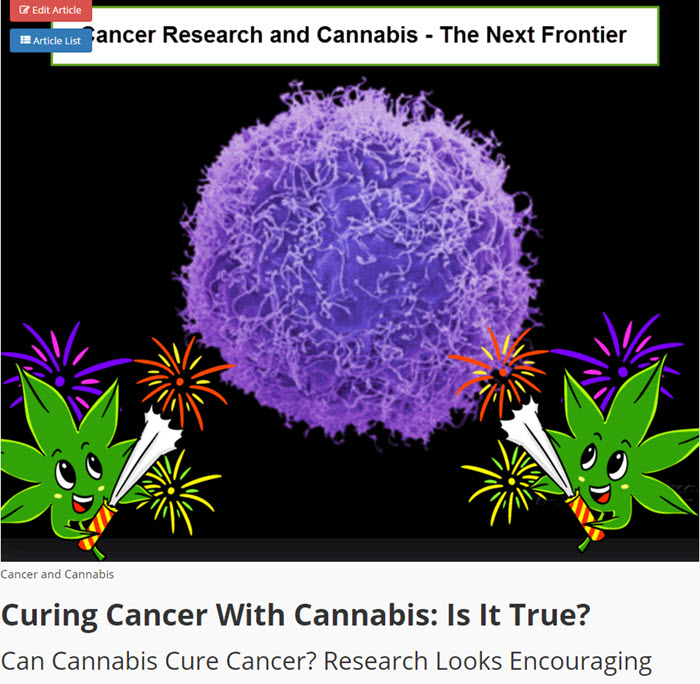 CURING CANCER WITH CANNABIS, READ THIS..
OR..
CANNABIS AND BREAST CANCER, CLICK HERE.