Study: Cannabis-Friendly Cities See Higher Home Prices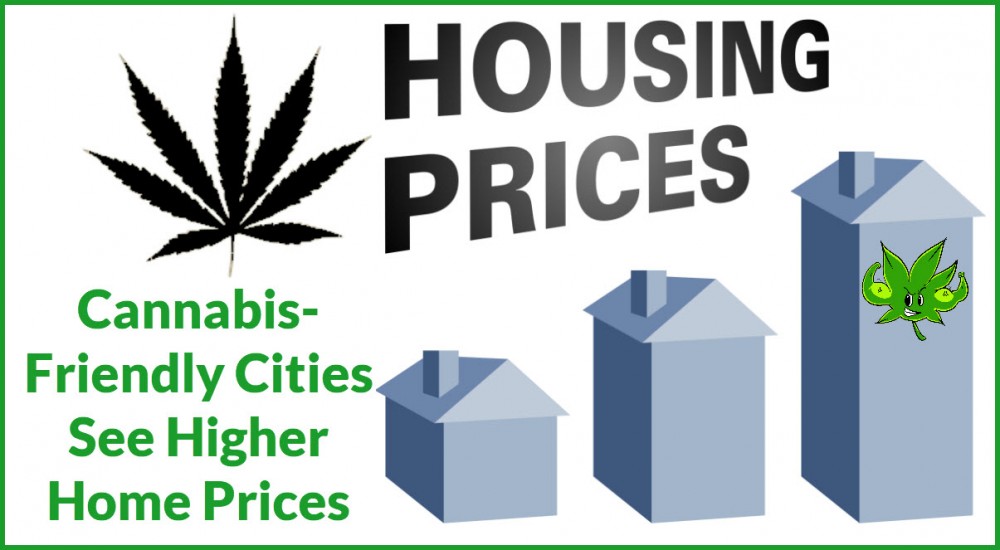 Good News For Homeowners And Investors
The good news for homeowners who live in cities that are welcoming to adult-use cannabis is that home values have gone up, based on findings of a new Clever Real Estate study.
Specifically, they found that there was an uptick of $ 6,337 in home values compared to cities where cannabis is illegal. The study pulled housing data from Zillow, then analyzed the home values in towns where cannabis is legal. Even though home values in cannabis-friendly cities increased by $ 6,337 from 2017 to 2019, those in areas in close proximity to dispensaries saw the biggest growth of 8% which translates to $ 22,888 on average more for each home from 2014 to 2019.
"States that legalize recreational cannabis see an immediate bump in home values following legalization, even without retail dispensaries opening up," reads the study.
On the other hand, cities that have legalized medical marijuana also saw similar growth patterns as cities that keep cannabis illegal. Even though cannabis is still illegal federally speaking, several states have gone ahead to legalize them since 2012. However, the sharpest increases in home values were seen in Washington and Colorado, two of the first states to legalize recreational use cannabis back in 2012. The authors point to factors that also play a role in the increase of home prices: for one thing, the real estate market in the West Coast has seen a steady rise since 2012, so this can't be credited to the voter-approved legalization that occurred in 2016, among others.
Opponents of legalization cite increasing crime rates after legalization could actually lead to decreased home values due to the crimes. But the study says: "The crime rate increases in Washington and Colorado are consistent with nationwide violent crime trends since 2014… Using Colorado and Washington as case studies, it's clear that the market benefits from marijuana legalization outweigh the potential costs in terms of home values."
It's also good news for investors: "The data suggests real estate investors can find blazing housing markets in cities where recreational cannabis is legalized," says the study.
Consistent With Other Studies
The Clever Real Estate study's findings are consistent with others. In July 2018, Economic Inquiry published research revealing that retail sales in Colorado led to a 6% increase in home values, or around $ 15,600 for each house.
Economists Walter J. Mayer and Cheng Cheng analyzed data on housing sales from 2010 to 2015, comparing home prices in municipalities within Colorado that legalized cannabis sales and compared them to Colorado home prices in municipalities that didn't. The presence of cannabis shops increased home values.
Another study found that recreational shops in Denver increased home values by an average of $ 27,000. To come up with the findings, the authors assessed homes within 160 meters of 103 MMJ shops in Denver which started selling recreational pot after it was legalized, and then compared it to the cost of houses that were outside this boundary after legalization. "It's really localized," explains Moussa Diop, one of the study's authors and a business professor at the University of Wisconsin. "You are talking right around the area where the store is located."
Homes near cannabis shops saw values increase by 8% compared to those that weren't. The study's authors also had some other explanations, such as the fact that people in cannabis jobs want to live closer to their work. In 2015, there were 18,000 cannabis jobs created in Colorado alone. Another possibility is that for certain homebuyers, being able to live near a cannabis dispensary is a benefit that they see worth paying for. For them, they may see it as living near a good transportation system or a school.
Conclusion
When people decide where they are going to end up living, their choice casts a vote and so does their money. Real estate prices are a reflection, though it isn't always perfect, of the willingness of people to pay money for certain amenities and local policies. The prices of real estate are an indication of whether or not people think that certain policies make a place more or less attractive to live in. And it's clear that people think accessibility to cannabis makes a place more desirable.
CANNABIS REAL ESTATE, READ THIS…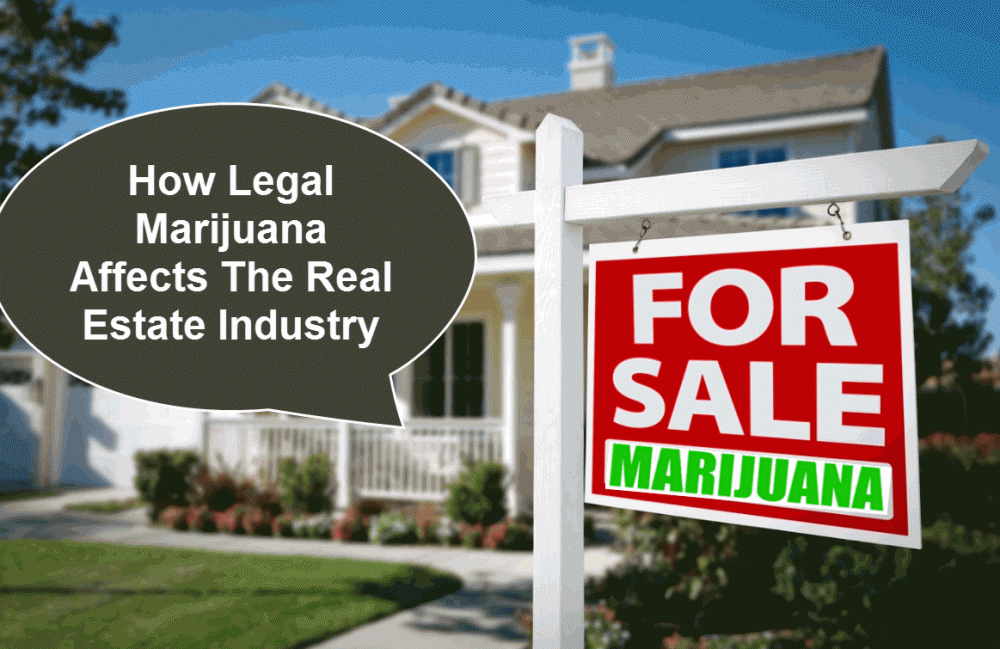 THE MARIJUANA EFFECT ON REAL ESTATE, CLICK HERE.
OR..
HOW CANNABIS IS DRIVING HOME PRICES AND BUILDING, CLICK HERE.