Cannabis Guide to Dealing with Anxiety – Let's Talk Dosing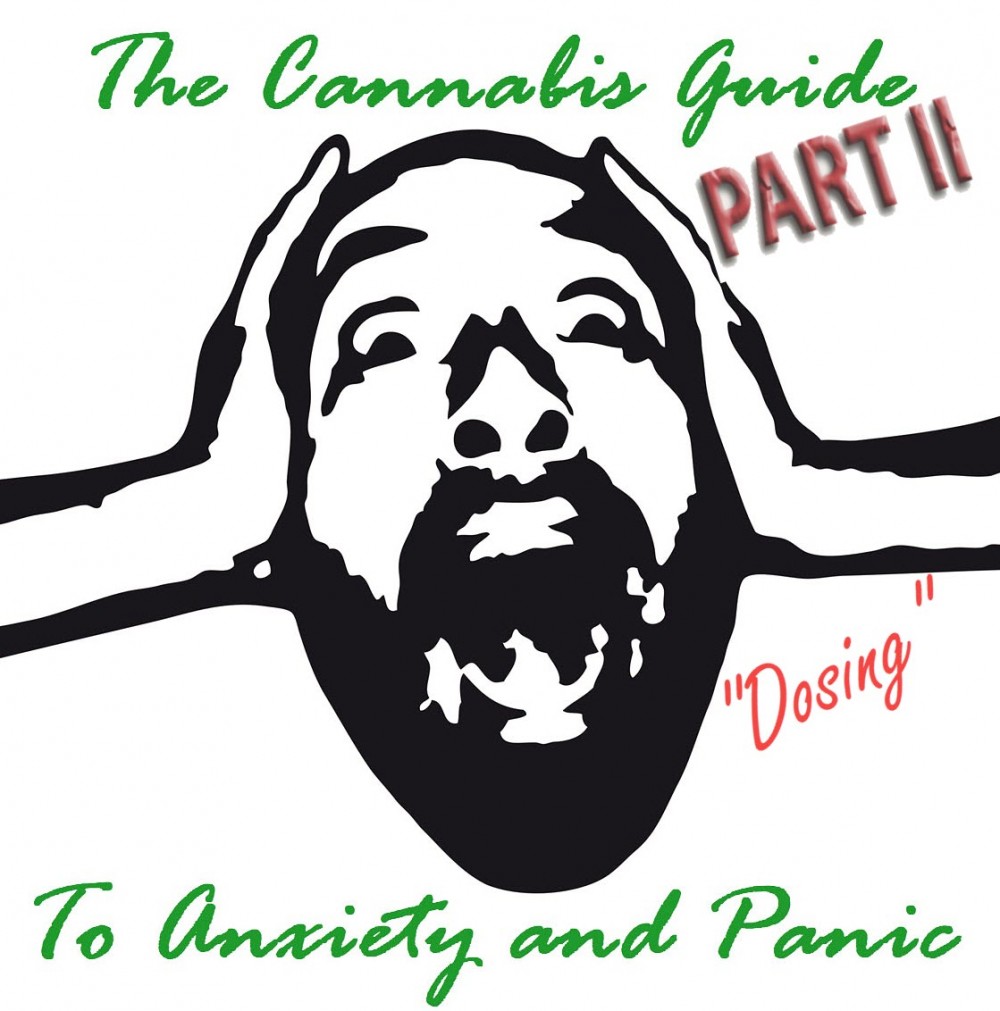 Last week I wrote about using cannabis for dealing with anxiety – this week, I'm bringing you a few different approaches to pulling it off. It's important to note that this is NOT medical advice, but rather an overview of different ways you could go about treating anxiety with cannabis.
Even if you are using cannabis to help treat the "symptoms of anxiety" – it is very important to work with a professional on the "root causes" of anxiety. Being "anxious" isn't your natural state of being. Rather, there is either a physiological anomaly (organic damage) that is causing anxiety or a psychological 'structure' that alters perception and in turn triggers a physiological response.
Mental health – as the name suggests – has a lot to do with the "mind". If you are naturally an anxious person, odds are that there is some psychological root cause which – even if you consume cannabis – will never go away with medication.
What are some causes for Anxiety?
Fear of the future (the unknown)
One of the underlying causes of anxiety is the sudden realization that "you don't know what is going to happen". This lack of information prompts your imagination to generate "fantasy projections" of your own future – typically featuring 'not-so-good' outcomes.
Since you are focused on these "fantasy issues", you are unable to do anything about it and in turn – feel anxious. This is a matter of psychology and not physiology. It's about being able to change your perspective and manage stress better.
Cannabis or the traditional psychiatric medication helps to mitigate the "symptoms" of this inner-process – however, it is the responsibility of the patient to dismantle the psychological structures & processes.
Poor Stress Response Protocols
We all experience stress. Stress is a good thing – if it's good. "Good Stress" is stress that increases our ability to perform in difficult situations. For example; rescuing someone from a burning house. The stress in this scenario would "narrow one's perception", "reduce blood flow to 'non-critical areas'" and "increase adrenaline" within the would-be rescuer.
For that situation – it's absolutely perfect to be stressed. Yet in most cases this stress is short-lived and will revert the body back to "normal".
However, in the case of those who suffer chronic anxiety – their "stress response protocols" are not functioning adequately. They are flaring up at times of "non-stress" or "low-stress". The evolutionary mechanism meant to keep us from becoming some larger animal's food – is now being high-jacked with information overload.
Essentially – it confuses "non-lethal dangers" [such as paying rent, getting to work on time, having a "chat with the spouse"] with lethal dangers such as being hunted by a 35-foot prehistoric python.
Considering that there is an infinite number of "non-lethal dangers" around us all the time, coupled with "faux digital dangers" being streamed into our consciousness 24/7 – chronic anxiety seems to be an adequate response. However, we aren't meant to be in a "fight or flight" state of mind for elongated periods – meaning, over time this condition will have detrimental effects on your health.
To break free from this negative pattern recognition of simulated dangers – mindfulness practices help such as actively practicing gratitude, gnostic meditation, yoga, etc.
This is where cannabis comes into play. The Endocannabinoid system is responsible for maintaining your emotional homeostasis. If by any chance, you have a deficiency within your brain chemistry – cannabis can help return you back to base.
How to Effectively Use Cannabis – METHODS
Let's talk about methods real quick;
VAPING/SMOKING:
The first method we'll be looking at is probably the most popular. When people think of cannabis they tend to think about someone "smoking a joint" or something similar. Smoking – in the case of managing your anxiety is medical.
For those who don't want to "smoke" – I recommend vaping. Get a "dry herb" vaporizer as this is probably the safest of all of the methods of "smoking/vaping". Concentrates are fine too – however, be sure that you are buying from a legitimate supplier because faux-products can be dangerous.
DOSE: When it comes to smoking you'll simply take a few puffs every time you feel anxious. Take 2-3 deep pulls, and then wait for about 15 minutes. If you still feel anxious, take another pull and wait another 5 minutes. Do so until the anxiety dissipates.
Of course – you can't always be smoking or vaping [especially if you're at work]. In that case…
A tincture is an ideal way to treat anxiety since it is easy to consume, it is more potent than smoking [albeit slower acting] but less potent than an edible. It's very discreet, doesn't smell and the effects lasts for some time. Simply take the dropper, and place a drop underneath the tongue and let it dissolve.
DOSE: With a tincture – you can set a regular dose schedule. For example; 3 drops in the morning, 3-drops in the afternoon, 3-drops at night. Additionally, if you start feeling more anxious in between each dose periods. Obviously, since I don't know the strength of the particular tincture you would be using it would be recommended that you experiment with the number of drops.
Another way to go about it is via edibles. This is an option for people who suffer from a lot of anxiety. In these instances; it's best to have a constant high-dose delivery system. However, you'd want to work up your tolerance first. Eating cannabis is NOTHING like smoking it.
At first, you'll want to start with small-low doses. You'll also want to make an edible that is;
Easy divisible
Portable
Yummy
The potency will depend on you. We have plenty of butter-recipes here on Cannabis.net.
For the edibles – you'll want to take a "small dose" in the beginning of the day and end off with a larger dose at the end.
Whatever edible arrangement you have – simply start slow and low, and work your way up.
MOST IMPORTANTLY – DO THE WORK!
Everything I'm telling you is useless unless you actually do the work. Using cannabis can help you mitigate symptoms and give you some vitality – but it's important that you turn your attention inwards and focus on the root causes of your anxiety.
Make the necessary changes in your life to naturally rise above the anxiety clenching at your throat. It's not easy – but with a little bit of cannabis on your side…it's not impossible either. 
READ PART ONE ON ANXEITY AND MEDICAL MARIJUANA…
THE GUIDE TO CANNABIS FOR ANXIETY PART 1, CLICK HERE.
OR..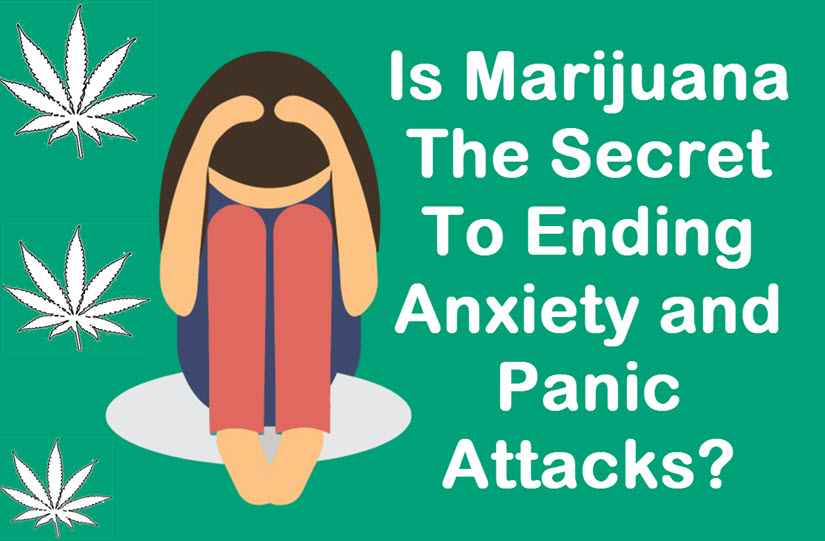 IS MEDICAL MARIJUANA A KEY TO ANXEITY ATTACK TREATMENT?
OR..
WHAT IS THE CORRECT DOSAGE FOR MEDICAL MARIJUANA?