Cannabis-Infused Beauty Water: Beautify and Medicate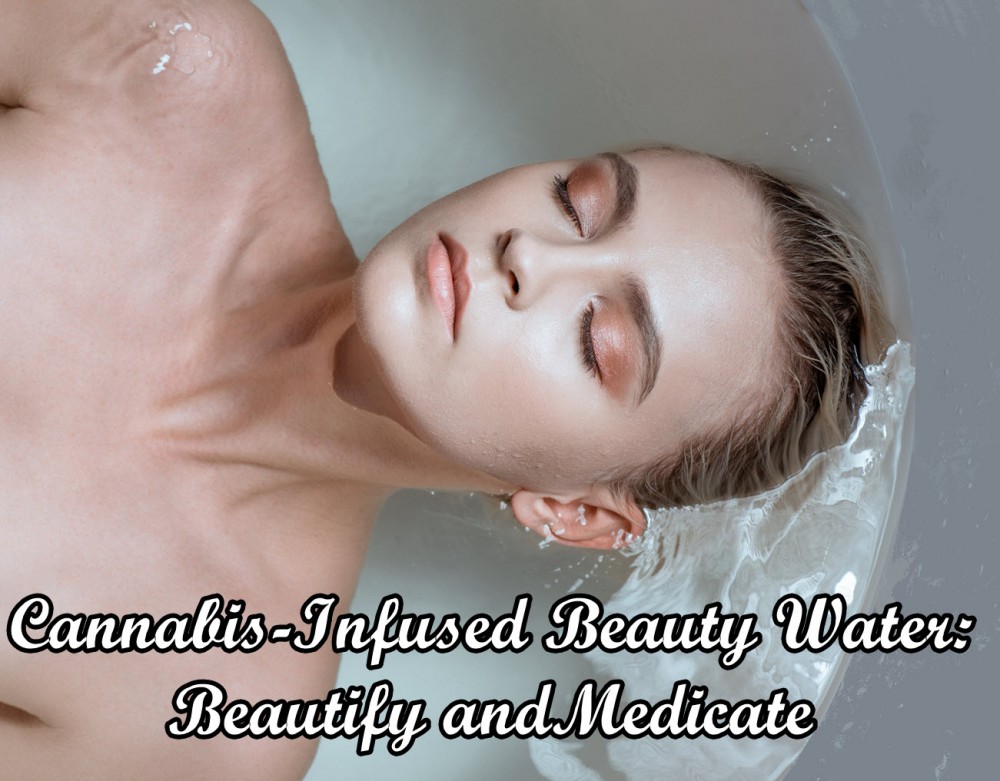 When it comes to beauty and the maintenance of flawless skin there will always be new innovative techniques being developed because humans have an almost insatiable need for looking as perfect as possible and as such will go to great lengths to make that a possibility. To achieve this, numerous individuals have undergone numerous beautifying procedures, from invasive procedures like facelifts to less invasive options like baby Botox, laser rejuvenation and so on. Some people even opt for less conventional beautifying procedures like snail lime therapy, leech facelift, carat gold facial, bird poop facial, bee venom mask, fire facial and so on, and although some of this procedures yield results the cold truth of the situation is that the majority of this procedures can cause more harm than good and sadly, while majority are wasting time and resources on these unreliable procedures what they don't realize is that more or even greater benefits (beauty and health) can be gotten easily from a gift provided by nature.
A closer look at cannabis as an agent for skincare
The use of cannabis as an ingredient in skincare products has rocked the beauty world. It is projected to take skincare to a whole new level. And I'm sure majority are wondering how cannabis is related with skincare and rightly so because all you've heard about cannabis until now are probably its numerous health and wellness benefits; well I'm here to break it to you, when it comes to topical skincare, cannabis may just be as potent as any active ingredient out there.
The primary cause for the majority of skin lesions is inflammation, and like we all know cannabinoids are potent anti-inflammatory and antioxidant agents. Extensive studies on the subject indicate that CBD has what it takes to fight a variety of skin lesions; wrinkles, fine lines, eczema, dry skin, acne, rosacea and may even rejuvenate the appearance of the skin giving users that youthful look they've always craved for. And as awesome as all these sound it's not even the best part. While fighting skin lesions CBD's intrinsic pain relieving property is still there so it can potentially provide quick relief and still kill off acne, a two for one special! And in case you're wondering how topical CBD does this, research showed that cannabinoids bind to special TRPV-1 receptors in the skin where it mitigates feelings of pain, itch and so on. This special interaction between cannabinoids and these receptors forms the foundation of topical CBD's pain relief ability.
The cannabis industry is moving forward and expanding rapidly into various industries; currently, you can now get several skincare creams and lotions made actively from cannabis Sativa (hemp), CBD oil or any other form of the plant. Cannabis sativa is a very popular strain used in several canna-infused cosmetic products because of its unique ability to protect the skin via hydration and replenishment of dead cells. Some canna-infused cosmetic products even take this to the next level by converting the CBD oil incorporated into their products to water-soluble molecules that are over a thousand times smaller than the pores on the skin thus making it possible for the topical agents to exert their effects on a molecular level deep within the skin surface. This form of topical products is described to be 20 times stronger than the regular topical cosmetic product and as such delivers remarkable results to users. And unlike most regular cosmetic products cannabis is natural so anyone can use these products regardless of age, gender, or skin type.
The real beauty and wonder of cannabis lie in its versatility. Unlike most cosmetic agents, cannabis can be incorporated into a variety of things and it'll still retain its intrinsic properties. And according to reports given by experts on the subject incorporating cannabis into your bath water possesses not just soothing effects, but health and skin rejuvenating ones also and unlike the other cannabis-infused cosmetic products that can only be done by companies with heavy machines you can do this yourself in the comfort of your home!
Beautify and medicate with the cannabis-infused bathwater
Incorporating cannabis into your bath water feels awesome! And not just the therapeutic effects of it I'm talking of the experience itself. To enjoy this to the fullest you can make a real spa feeling out of it; you know with the cucumber based drinks, face masks and so on, lol. You can even hit a few joints while at it!
Incorporating cannabis into your bath water might sound easy but I guarantee you it's not as easy as it sounds. To get the best out of this process therapeutically it is advisable that you first process your cannabis. Take little amounts of smoothly grounded marijuana and boil to a temperature of about 225°F after which you place it in a vacuum-sealed container and let it cool down.  The boiling aids the extraction of the beneficial cannabinoids from cannabis thus improving the quality of the effects you'll derive from the process. After it cools, place it in your fairly warm water bath and allow it to diffuse. To further improve the results, you can also add a couple of other beneficial skincare agents like cucumber, vegetable glycerin, honey, and so on. There is no lock on what you can add, you are free to add whatever skincare agent you're comfortable with. 
After all this is done, get in your tub as you would on a regular day and stay still to allow the mixture soothe and perfuse the skin. And while you're holed up in there, you can even smoke a joint while the compounds work their magic on your skin.
A note on dosing: It is imperative that you use the right amount of cannabis. Optimal dosing goes a long way in determining how efficient the process will be.
CANNABIS AND WATER, READ MORE…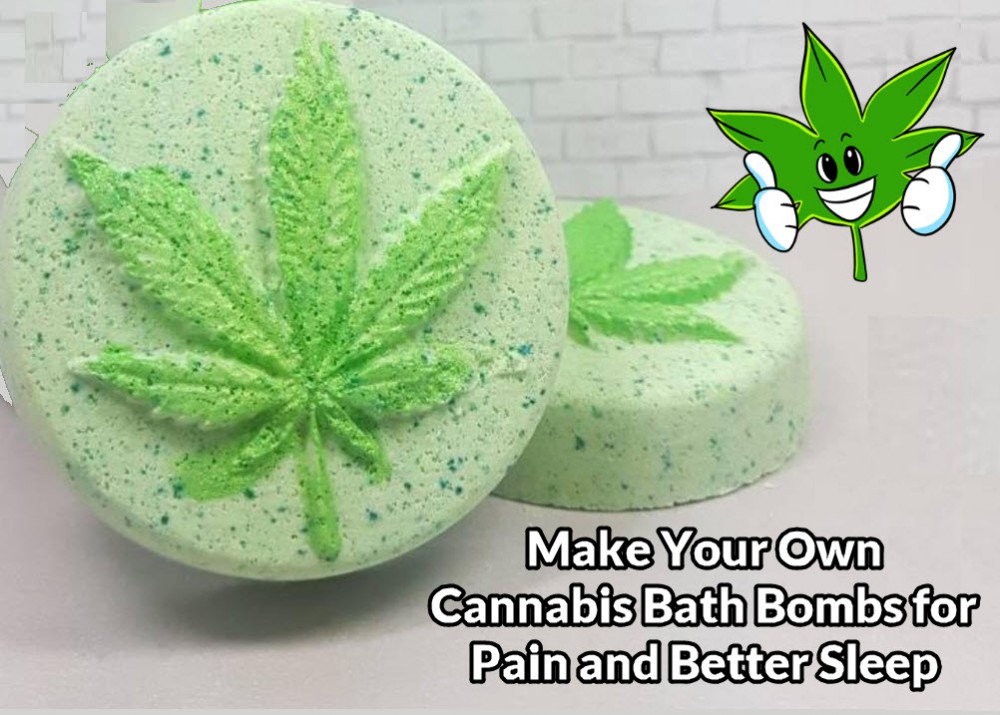 MAKE YOUR OWN CANNABIS BATH BOMB SOAP, READ MORE.
OR..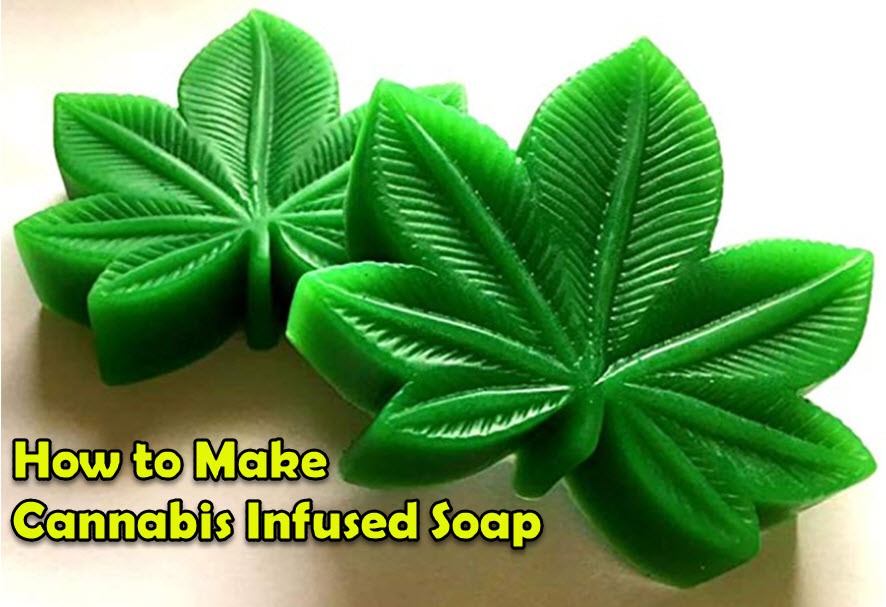 HOW TO MAKE CANNABIS SOAPS AND CREAMS, READ HERE.