Comfort Food the Cannabis-Infused Way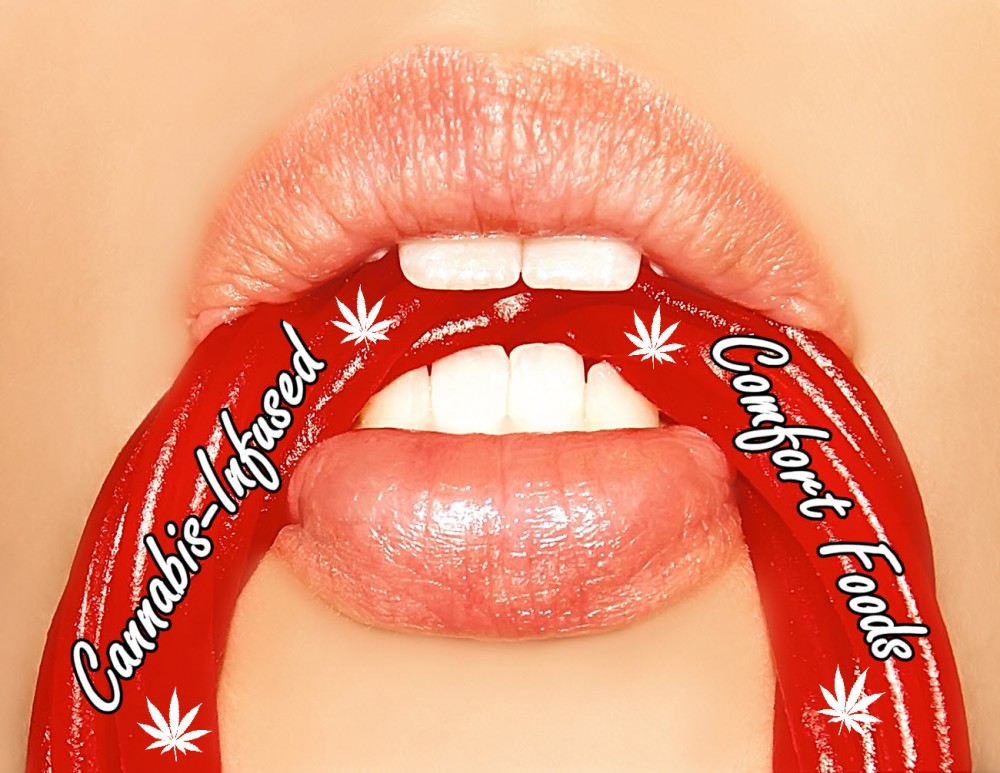 The reference to comfort food dates back to the ´60s. The term was used in a newspaper where it referred to adults under severe emotional stress. To ease the emotional distress, they looked for food reminding them of their childhood where everything was taken care of, and they felt safe and comfortable. Foods like mom´s special omelet or a nice cup of warm cacao easily eased the stress.
Nothing has changed since then. People still try to find ways to take the edge off. Some look for food, and some use something else like cannabis or alcohol. Comfort food brings a good feeling to the heart and has been passed down the family ladder for generations. How much better could it be if a touch of cannabis is added to your favorite recipe to mellow out? Cannabis is known for taking off the edge. Combining it with comfort food seems like a natural choice.
The benefit of infusing Cannabis with Comfort Food
Just by looking for comfort food, tell one already that there is more to it than just eating. Another description of comfort food is indulgence in food or nostalgic food. It also refers to as convenience food or physical comfort food. These terms are psychologic and having to eat something to change your mood or feelings, means that you are suffering from emotional problems like loneliness or depression. The type of foods related to these terms is all there to reward the part in the brain where a temporary sense of happiness and relaxation can be experienced.
So, to understand why people are looking for comfort food is to understand that they are wanting to feel good. They are also looking to connect with their family or feel nostalgic. Sometimes they do it to self-medicate. In today´s world, more people are separated from loved ones as before. Their lives are far more stressed and disorders like anxiety and depression are one of the leading causes of unwellness. This is where cannabis can come in very handy.
Cannabidiol is Perfect to Infuse Comfort Food
Cannabidiol or CBD has no psychoactive properties and is excellent for infusing comfort food. It is also something often used to treat people suffering from depression or anxiety-related conditions. CBD alone is already doing the job and people are having great success regarding lifestyle improvement, health, and productivity. CBD is fast-acting as it binds with the CB2 receptors all over the body and is also found to be very sustainable.
THC is also Good for Stress Relief
In studies, it was found that people smoking marijuana had an 89.3% reduction in stress levels. It was also found though, that in some people, THC alone might induce anxiety. For cases like anxiety and depression, it might be good to look for the relation between THC and CBD. Initially, it was thought that with a ratio where CBD is higher than CBD, or vice versa, the effect would be better. But finally, the conclusion was that strains with high levels of THC and high levels CBD worked best to reduce stress the most.
Learn to Infuse these two Comfort Food Recipes with CBD
Whenever you cook, and more so when your health is at stake, look for the best quality ingredients. It is all about nutrition, and if you are going to take your time to prepare something, better do it with the best.
Ingredients
1 pound of macaroni or pasta of your choice
2 tablespoons CBD oil (Hemp oil or THC infused oil can be used as a replacement)
½ cup onions chopped or sliced
2 tablespoons flour
2 cups of milk
5 cups cheddar cheese
1 teaspoon of sea salt
½ teaspoon black pepper (freshly ground is best)
Cooking Method
Set the oven to 375 Degrees Fahrenheit (190 Celsius). On the stovetop, cook the pasta until ready. Drain and set aside.
Over medium heat, warm the milk in a small pot.
In a small skillet, heat the oil and fry the onions for 2-3 minutes until soft. Add the flour and whisk until it is smooth.
Add the milk slowly while continuously whisking. Add 4 of the 5 cups of cheese to the milk mixture. Keep on whisking until the cheese is completely melted. Add the seasoning.
Add the cooked pasta to the cheese mixture. Combine thoroughly and add the last cup of cheese on top.
Bake in the oven for 25 minutes. It has to be brown on top. When done, add your favorite garnish and enjoy!
Cannabis-Infused Tomato Soup
You Need
Medium-sized pot, blender, and skillet
Ingredients
3 teaspoons cannabutter
Olive or coconut oil
1 onion chopped or sliced
1 can of tomatoes preferably crushed
4 cups of chicken stock
1 cup of milk
2 tablespoons sour cream
Salt and pepper to taste
1 tablespoon cannabutter
1 tablespoon regular soft butter
Olive oil
4 slices of bread
4 slices of cheese
Preparation
Heat the cannabutter and some olive oil over medium heat. Add the onion and sauté until soft.
While the process is ongoing, mix 1 tablespoon and 2 teaspoons of cannabutter in a bowl and spread on each slice of bread.
Add the can of soup to the sautéed onions, together with the chicken stock. Season according to taste.
As the soup is simmering, heat some olive oil in a pan and place two slices of bread buttered down in the pan. Add the cheese and the remaining slices, butter facing the cheese. Cook until brown and both sides
Blend the soup content in a blender until smooth and enjoy with grilled cheese sandwich!
CANNABIS-INFUSED FOOD, READ MORE…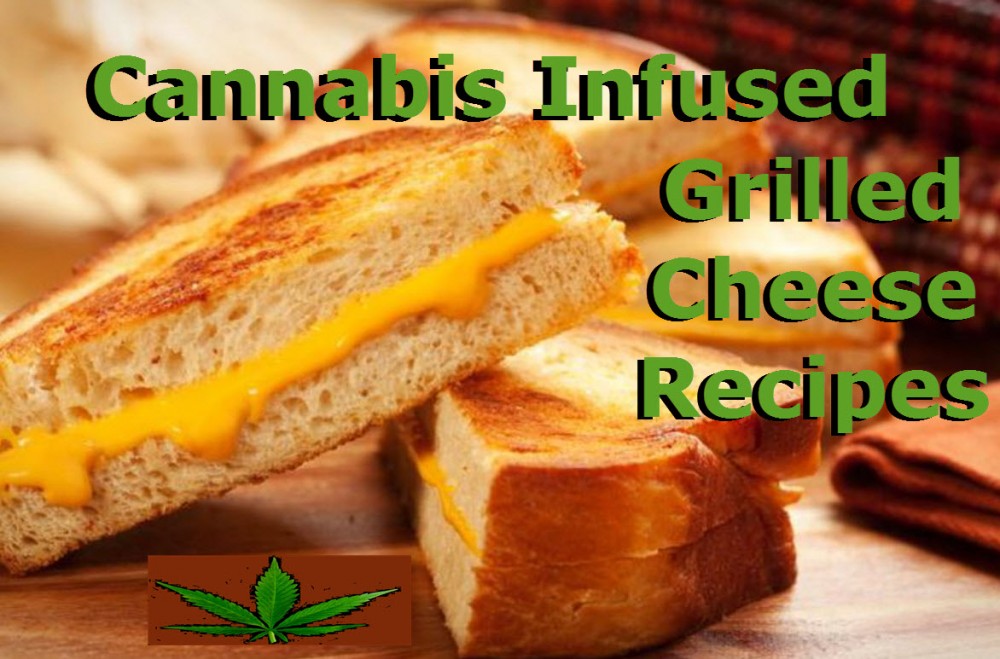 CANNABIS-INFUSED GRILLED CHEESE RECIPES, YOU BET!
OR..
CANNABIS INFUSED TACOS, READ MORE.
OR..
CANNABIS PESTO RECIPE AND COOKING INSTRUCTIONS