Your Private Cannabis Investments Should have an ROI 22% to 30% Says Cannabis Guru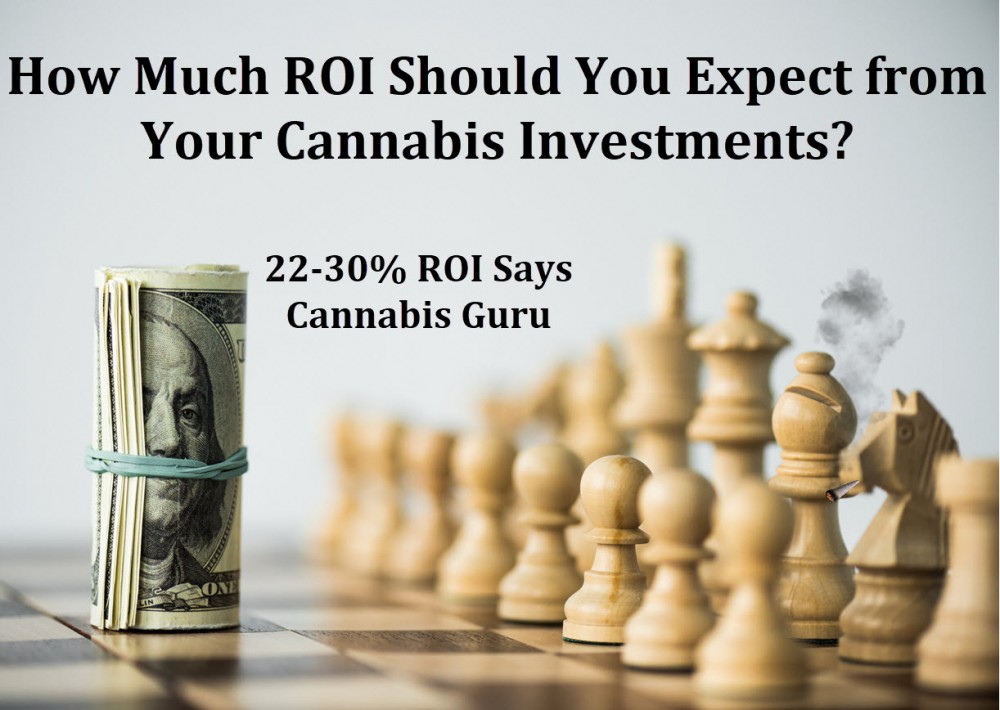 Cannabis.net caught to catch up with David Robinovitz, aka, the Guy Who Caught the Boston Strangler. David was part to fhe first ever group in Massachusetts who got a provisional cannabis license WITHOUT a lease or landlord agreement.  He has been very active in the SE and EE community as he tries to get more social empowerment and economic empowerment canadidate involved in mainstream cannabis in Massachusetts.
Thom Baccas: Hi David, when we last connected back in August – in marijuana months August is like a year ago – you were working on a host community agreement and concerned that landlords were controlling the process. What has happened since we last caught up?
David Rabinovitz: Wow, it was only three months and it does seem like a long time. Well, we prevailed. The Town of Maynard granted us a host community agreement without us first having to secure a location. It was signed October 1st and we have six months to find a suitable location and report back to the Board for their approval. Now we're in the process of raising funds.
Thom Baccas: That's great! Congratulations. You learn any lessons worth sharing?
David Rabinovitz: A few. The big one that comes to mind is around your explanation of nodal power. Soon after we were awarded the HCA several members of the select board announced they didn't want to issue more retail HCAs until they saw how the first three stores performed once they were up and running. A property we had looked at and were passed over – we were passed over – had been on the market for $ 500,000. As soon as the marijuana frenzy left town, that property was reduced to $ 449 and most recently to $ 399. We saw something similar with another over-priced property. There was another property that was in play that as soon as the frenzy died down, a marble guy rented it. There's another story in there for you, Thom – how the location frenzy locks other businesses out of the local market, buy anyway, back to you…
Thom Baccas: So you're raising money? For a while it looked like everyone was throwing money at marijuana and now the markets say there's been a big pullback. What's your thoughts on that and how is it impacting you?
David Rabinovitz: Well, I had a life before marijuana. I understand business valuations and completed all but one course by the ASA – the American Society of Appraisers – for their business valuation designation. A business is generally worth the discounted present value of its future cash flow. An asset intensive business – think manufacturing, hotels, amusement parks, construction companies, and marijuana cultivation operations – has to generate sufficient free cash flow to justify that capital investment. So last August – 2018 – when Corona Beer's parent invested $ 4 Billion in Canopy Growth giving CG a $ 10 Billion market value, I looked up a few numbers. If the long-term average stock market price-to-earnings ratio is 15-to-1, then a $ 10 Billion market cap firm needs to have earnings of about $ 667 MILLION. I think Canopy Growth only had revenue of $ 81 million. How do you earn $ 667 million when your sales are only $ 81 million? I believe that's what economists call a bubble.
Thom Baccas: [snoring]
David Rabinovitz: [laughs] Ok, I get it. Coming back to earth. The public markets were smoking too many joints and drinking euphoria by the bottle. Valuations in the public markets went nuts and now they're deflating. Small local businesses work differently. Small private investors invest based upon their perception of risk and the expected return. There's still a lot of interest from private individuals investing $ 50 to $ 500 thousand if the opportunity makes sense.
Thom Baccas: So how are you going about raising money – that's a subject I suspect people will have a lot of interest in.
David Rabinovitz: Sure. We started in late 2018. Everyone I bumped into I mentioned what I'm up to in the marijuana market. Some people expressed interest and asked me to let them know when we are ready to raise money. After that happened three times I sat down at a computer and starting making a list. I kept at it for months. I posted to my networks on social media and collected names – Facebook, LinkedIn, Leafwire – people who contacted me after I was interviewed on In the Weeds with Jimmy Young and Curt Dalton. I went to conferences and told my story and every time an investor seemed interested, I added their name to the list. By September I had almost 300 names. We bought a subscription for Constant Contact and sent an introductory email in September – right after Maynard voted to give us the host community approval. We watched the open rate and thankfully very few people unsubscribed. Every few weeks we sent another email with updates and a little more information. For the 4th email we sent our initial pitch deck – we call it the teaser – it was about 12 slides.
Thom Baccas: How did that work?
David Rabinovitz: Well, it must have worked pretty well. You emailed me to say you liked the deck. [chuckles].
Thom Baccas: In all honesty, it was one of the best decks I've seen. I forwarded it to a few people I know.
David Rabinovitz: Well, thank you very much for that.
Thom Baccas: So what's your next step.
David Rabinovitz: We've had a good response. We have sent out NDAs and are receiving them back. When we get back a signed NDA we send out the more detailed deck. That one really explains the business. People who read it are excited. We're looking to open a chain of marijuana stores by partnering with Social Equity applicants. We can make money, gain a competitive edge, and do a lot of good, all at the same time.
Thom Baccas: The public companies continue to report losses. What do you mean by "making money?"
David Rabinovitz: The public companies raise tons of cash and just burn through it. Med Men is laying off 190 people. WeedMaps just laid off 100 staff and one of the Canadian growers – I forget which one – announced they were idling two major cultivation projects. The roof is on and the walls are up so they're mothballing the projects. That's what happens when money isn't a factor. They focus on spending. Small private firms have to focus on getting profitable quickly and maintaining cash flow.
Our projects should have a 22% to 30% return on investment. We're looking at a quick payback – investors get 80% of the free cash flow until they get back their money plus a guaranteed 7.5% return. That should happen within three to four years. Once they get all their money back, they still hold a ten percent interest in the store so that ten percent profit share goes on until somebody big comes and buys us out. We calculated the ROIs without a buyout. Relatively speaking, retail stores have low overhead so if customer traffic is there, the stores should be quite profitable.
Thom Baccas: 80% of the free cash?
David Rabinovitz: Yeah, I know it's a lot, but we looked at it as though we were the one's writing the checks. It goes to the old investing adage; "I'm not as concerned about the return ON my money as I am about the return OF my money." We wanted to get the investors back their money as quickly as possible. It keeps us focused on profits because we really don't get to participate in the earnings until the investors are paid in full.
Thom Baccas: 22 to 30% is a wide spread. How come?
David Rabinovitz: While we are raising the money all at once, each store is a different project. No two are identical. We've run the numbers and believe the returns should be 22 to 30%, depending upon the store.
Thom Baccas: So tell us more about the strategy.
David Rabinovitz: Massachusetts has a three-store limit per operator. Marijuana franchises are illegal. So imagine building a store brand when you're limited to three locations. The market will have a lot of noise. We found a way to create a larger chain by partnering and that's the basics of what we're doing. Beyond that, you have to sign the NDA.
Thom Baccas: Ok, fair enough. Well, I thought it was a great deck and apparently that's just the teaser. If someone is interested in investing what should they do?
David Rabinovitz: Reach out to me. I'm on LinkedIn – search David Rabinovitz MBA, look me up on CannaventureShops.com, or email me at drabinovitz@gmail.com
READ MORE ON DAVID AND MASSACHUSETTS, READ MORE..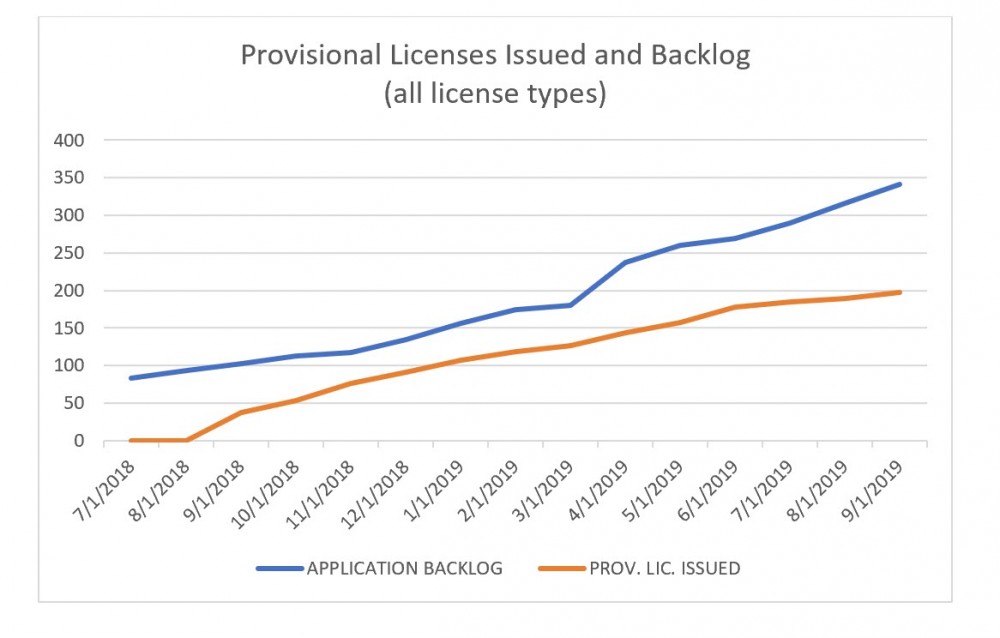 MASSACHUSETTS MARIJUANA LICENSES, FACTS AND FIGURES.
OR…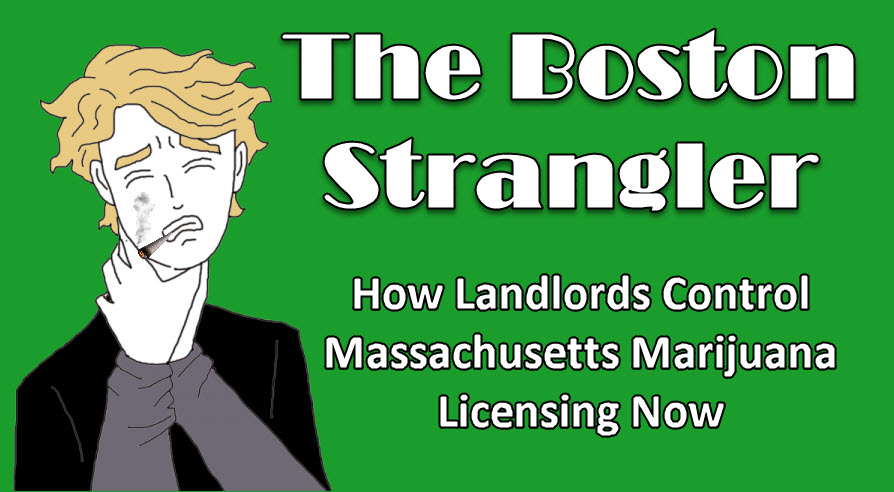 BOSTON LANDLORDS CONTROL CANNABIS LICENSING NOW.