Want To Earn More? Cannabis Jobs Pay 11% More, And Demand Is Up!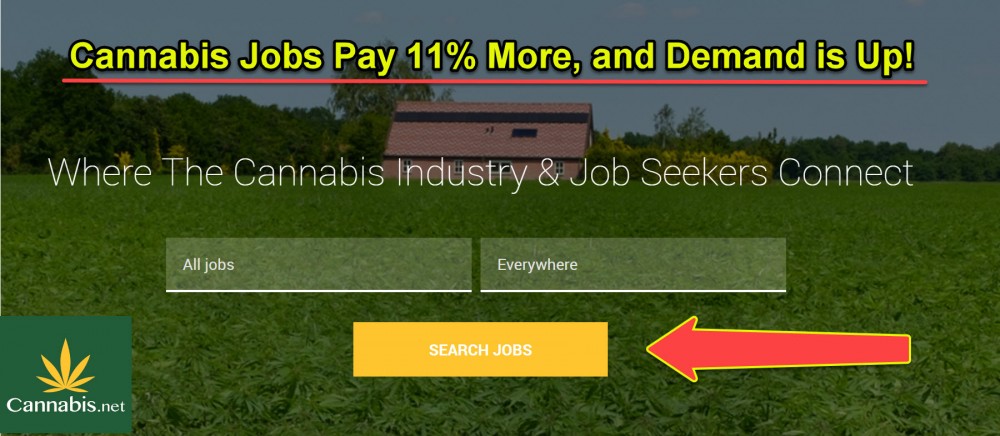 Tired of being overworked and underpaid at your dead end job?
Seek greener pastures over at the cannabis industry, where salaries are 11% higher then the national median salary. There's also a pretty good chance that you'll get a job, considering that a new report from Glassdoor revealed that job openings jumped 76% in one year. Glassdoor, a job review website that allows employees to write reviews on companies, also said that in 2017 there were only 858 job openings in cannabis, which rose to 1,512 by December 2018.
The cannabis industry shows no signs of slowing down, so if you've always wanted to make the switch, now is a good time.
"Investing in hiring is one of the strongest indicators for business confidence as it requires a substantial long-term investment of time, effort, and money," writes data scientist and economist Daniel Zhao on the Glassdoor company blog. "As the cannabis industry becomes more legitimate, more and more professional roles will be in demand to help businesses comply with tax laws and regulations and scale into larger markets," he writes.
It might be surprising to see what roles cannabusinesses want to fill; they are now more specialized. Companies are looking for people to manage retail outlets and take care of plants, while 53% of the new openings seek to fill marketing managers, product managers, or audit assurance manager roles. Cannabis businesses pay well, too; according to the Glassdoor 2018 Local Pay Report, cannabis workers earn around 11% more than the current national median salary which is at $ 52,863. Service jobs can fetch around $ 22,326 each year while legal professionals can earn as much as $ 215,384 yearly when working with cannabis.
Jobs that are most in demand are those in retail or service, which make up for 5% of jobs.
Where To Find Cannabis Jobs – (check out open cannabis jobs postings here!)
If you want to improve the chances of you landing a job in the cannabis industry, you might have to be open about relocating.
Cannabis-loving cities including San Francisco, Los Angeles, and Denver have seen more job openings than other cities, making up 13%, 12% and 7% respectively of open roles. Meanwhile, Seattle and New York have 4% of open cannabis jobs.
Green Thumb Industries, a "vertically-integrated business that cultivates, processes and sells cannabis-related products directly," is the number 1 hiring company on Glassdoor with 67 open jobs at the moment. The others are Surterra Wellness and Medmen.
Many historic moments for the cannabis industry happened last year: Canada legalized recreational cannabis, which turns attention to the United States as we wait for them to finally do away with cannabis prohibition. Support for cannabis is at an all-time high; a Gallup poll released just last October revealed that 66% of Americans are in favor of legalizing cannabis. 
Our neighbor in the Great White North is also seeing a huge demand for cannabis jobs; by mid-July, long before recreational cannabis was legalized, the search for cannabis-related terms were four times as much. Data from Indeed's Hiring Lab showed that the search terms dispensary, marijuana, and cannabis made up 6 in every 10,000 searches in Canada in 2017, a figure that rose up to 26 in every 10,000 by July 2018.
Meanwhile, cannabis job postings had at least 1 open role in over 150 companies since July 2017. By November 2018, there were 3.2 times more job postings by the Canadian cannabis industry, which increased from 8 to 25 posts in every 10,000 online job postings. As a newly-minted recreational cannabis marketplace, the Canadian cannabis industry is open to a wide variety of job openings although those that see the highest demand are for grow operations while others are in sales. Other in-demand roles are in quality assurance, budtending, production assistant, maintenance technician, cannabis educators, nurse practitioners, trimmers, and much more.
Within Canada, there is significantly more job seeker interest in British Columbia, where Indeed saw 34% more cannabis job searches, while Alberta ranked second. Ontario, however, had the highest number of cannabis job postings with more than half of the industry-wide posts coming from the province. It isn't surprising as Ontario is home to many of the biggest players in the industry
OTHER STORIES YOU MAY ENJOY…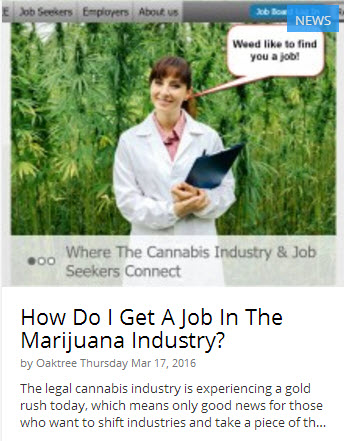 HOW DO YOU GET A JOB IN THE MARIJUANA INDUSTRY, CLICK HERE.
OR..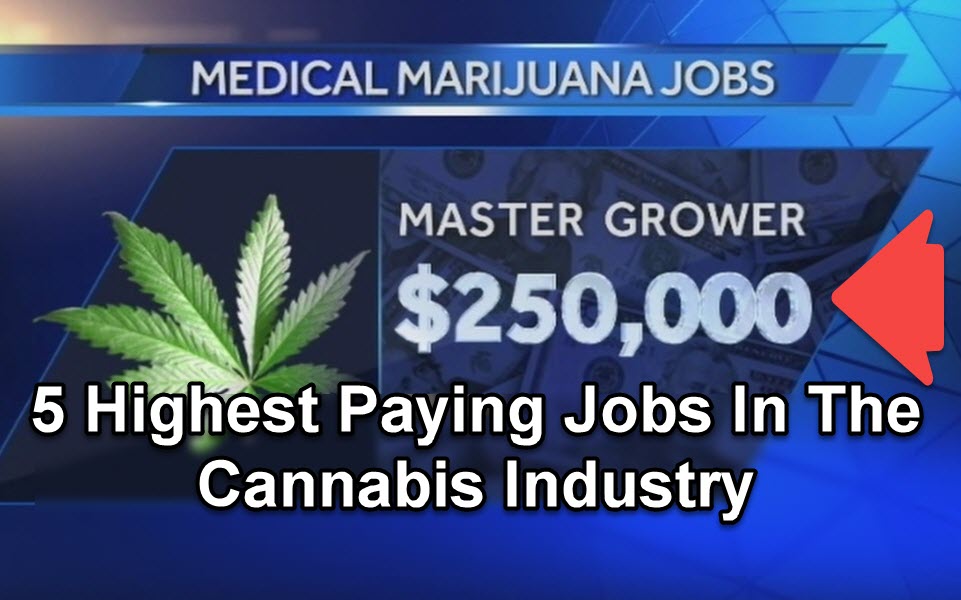 HIGH PAYING CANNABIS JOBS, YOU BET, CLICK HERE.