Cannabis Legalization More Effective For Border Security Than A Wall Says Cato Institute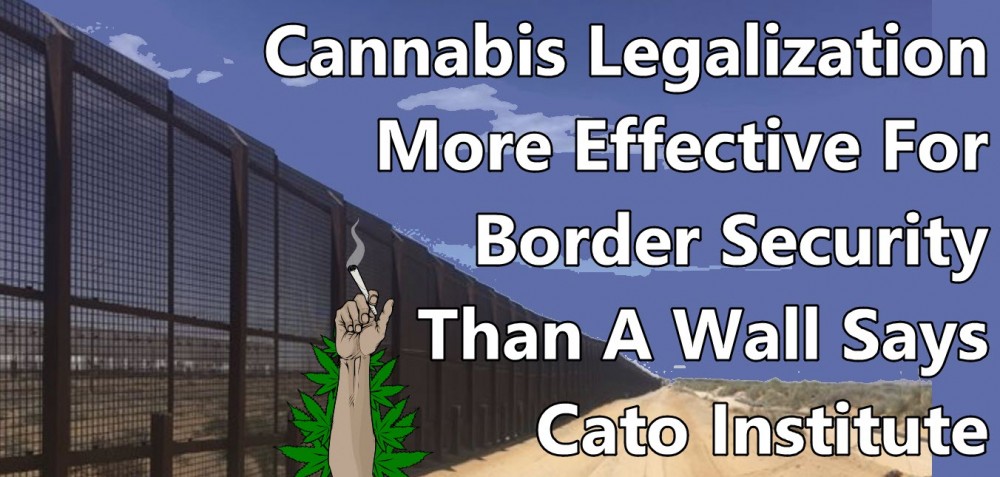 A Border Patrol analysis of marijuana seizures reveals that the creation of physical border fencing is significantly less effective at decreasing smuggling compared to actual cannabis legalization, reports Tom Angell.
The analysis, conducted by the Cato Institute, looked at seizure data from 2003-2018 in the southern border of the United States. The researchers write that border fencing has increased in terms of miles over the given time period, but there was no sufficient data that it helped reduce cannabis seizures, which showed to be consistent within the time frame.
Interestingly, they note that in 2014, which was when Colorado and Washington started selling legal cannabis, a sharp decline in seizures was observed. This pattern continued in 2018, even as more states legalized cannabis. "Given these trends, a border wall or more Border Patrol agents to stop drugs between ports of entry makes little sense. State marijuana legalization starting in 2014 did more to reduce marijuana smuggling than the doubling of Border Patrol agents or the construction of hundreds of miles of border fencing did from 2003 to 2009," writes David Bier, an immigration policy analyst in the Cato Institute.
"Based on Border Patrol seizures, smuggling has fallen 78 percent over just a five-year period. Because marijuana was the primary drug smuggled between ports of entry, where Border Patrol surveils, the value of the agency's seizures overall- on a per-agent basis – has declined 70 percent," writes Bier.
The Cato Institute analysis questions President Trump's move to construct a wall in the border dividing the United States and Mexico. In doing so, Trump has only caused a partisan dispute which even led to a government shutdown.
"From FY 2003 to FY 2009, Border Patrol doubled its workforce and constructed hundreds of miles of fences, yet this increased enforcement did not reduce marijuana smuggling. Each agent annually seized virtually the same quantity of marijuana through 2013, indicating roughly the same overall inflow of the illegal substance," says the analysis.
The findings echo the view of legalization advocates, who have been reasoning that American cannabis consumers will still prefer to purchase cannabis from known, licensed producers who create products that are tested and labeled, as opposed to buying from the black market which is completely void of quality control and regulation.
Other Studies Consistent With Findings
The Cato Institute report isn't surprising, as statistics mirror the same findings.
A Milenio report shows that the Mexican army seized roughly 825,000 pounds of cannabis in 2017, 67% less than the 2.5 million pounds confiscated in 2015 at the border. In 2018, the figures dropped even lower to around 308,000 pounds, revealing a 90% decrease in just three years.   
The US Customs and Border Protection (CBP) states that cannabis seizures from Mexico declined by 44% since 2015: from 1.53 million pounds to around 858,000 pounds last year. Although detailed data on seizures in the US-Mexico border aren't current, the CBP has reported that since August, their agents including those working in the US coastlines and the Canada border, have confiscated around 723,000 pounds of cannabis. Six years ago, the CBP reported picking up around 2.8 million pounds – a remarkable difference.
Of course, this is good news. But it isn't for Mexican drug cartels, who have had no choice but to switch up their business from cannabis to more dangerous drugs. Data shows that methamphetamine seizures have actually spiked since 2014. Seizures of potent, deadly fentanyl, a notorious opioid, has gone up more than 4 times with around 1,400 pounds confiscated in the border from 2016-2017. This year hasn't even ended yet, and the amount of fentanyl that's been seized has already eclipsed those figures. Not surprising, since Americans will not likely legalize fentanyl any time soon; a drug that has been responsible for claiming thousands of lives in the opioid crisis.
Early last month, Mexico's government announced that they would be overturning cannabis prohibition and issued two rulings. Doing so would greatly reduce violence and drug crimes, while decreasing cannabis-related arrests particularly those that are affecting communities of color.
If Mexico ends up legalizing cannabis, that makes them the third country to legalize it for recreational purposes right after Uruguay and Canada.
OTHER STORIES YOU MAY ENJOY…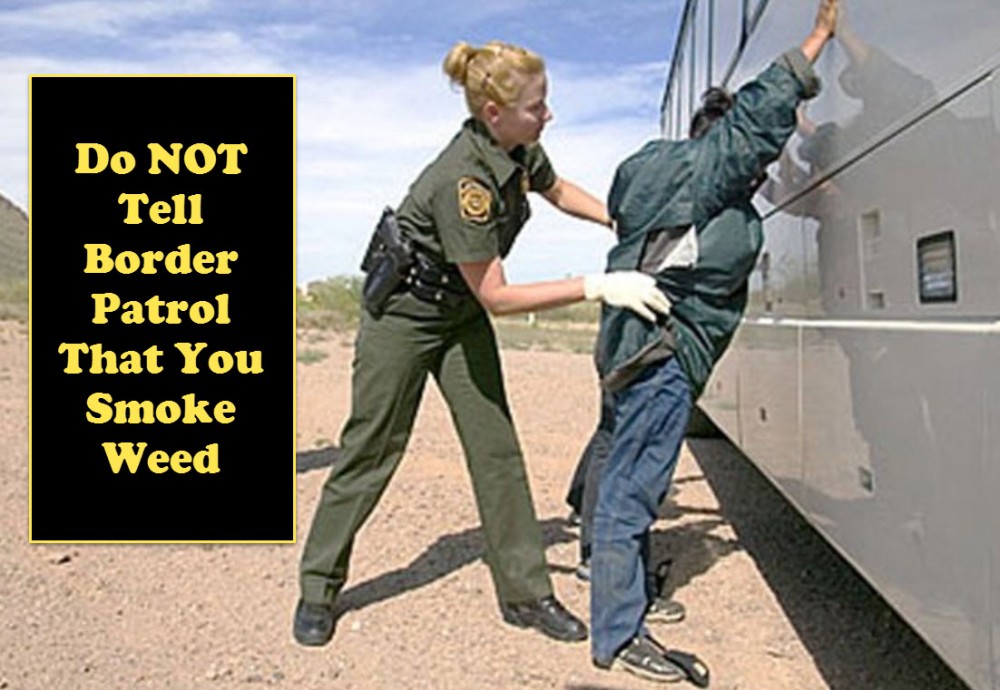 BORDER AGENTS ON CANNABIS CHECKS, CLICK HERE.
OR..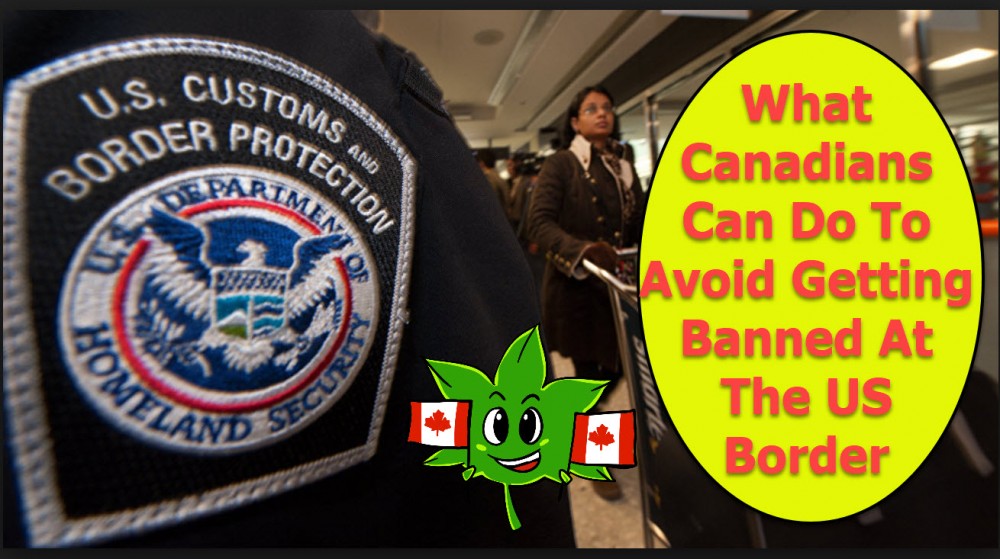 CANADIANS AT THE BORDER GETTING BANNED, CLICK HERE.