Cannabis Makes The Elderly Stronger And Enjoy Greater Employment Participation, Says Study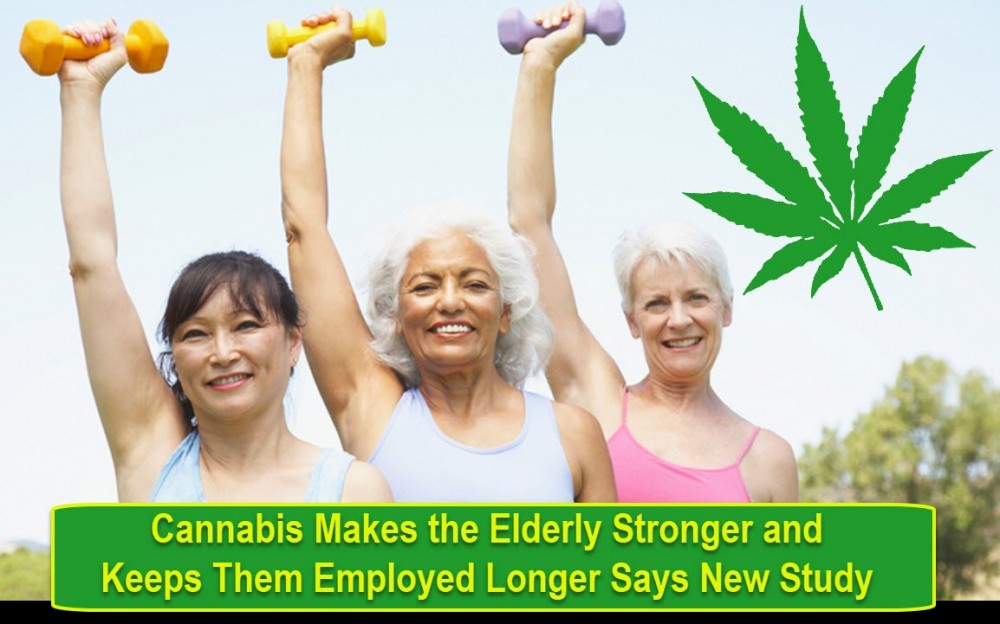 Most people dream of an early retirement.
But for those who need to work later on in life, cannabis can help.
A brand-new study published in the Journal of Policy Analysis and Management's spring 2019 issue revealed that in states that have medical cannabis laws, older adults experience less pain and are able to work longer hours.
The study, conducted by researchers from the John Hopkins University School of Public Health in Baltimore as well as Temple University in Philadelphia, involved analyzing individuals aged 51 and up and medical marijuana laws.
"Three principle findings emerge from our analysis," says the study authors. "First, active state medical marijuana laws lead to lower pain and better self-assessed health among older adults. Second, state medical marijuana laws lead to increases in older adult labor supply… Third, the effects of medical marijuana laws are largest among older adults with a health condition that would qualify for legal medical marijuana use under current state laws."
The findings are significant because for the elderly who have a health problem and qualify for state medical cannabis, they found a 4.8% reduction in pain levels, but a 6.6% spike among those who reported excellent or good health. Additionally, the researchers discovered that there was a 7.3% increase in those who work full-time and have a medical marijuana card.
"Medical marijuana laws increased hours worked by those who were already working… and increased the share of older adults who were working full time versus not working or working part-time," says Bloomberg's School's Department of Health Policy and Management assistant professor Lauren Hersch Nicholas. She also adds that there was "no change in movement in and out of the labor force, so medical marijuana laws didn't seem to delay retirement to return to work if they had already stopped working."
"These findings suggest that access to medical marijuana through MMLs (medical marijuana laws) allows at least some older adults to better manage symptoms associated with health conditions that can interfere with productivity and quality of life," write the authors. "Our findings suggest that there are potentially important social benefits to MMLs that must be considered in policy decisions regarding medical marijuana regulation."
Though the findings of the study don't necessarily mean that medical marijuana laws alone result in positive changes in the labor force, it does suggest that accessibility to medical cannabis is key in increasing the elderly's ability to work longer.
"We think that the increase in hours worked reflects 3 factors: 1) better symptom control, such as less pain for some users; 2) fewer work-precluding side effects for users switching from other treatment regimens such as opioid pain management; 3) reduced need to supply caregiving for family members who can now use medical marijuana for symptom relief," Hersch Nicholas explains.
"Our study is important because of the limited availability of clinical trial data on the effects of medical marijuana," Nicholas says in a statement. "While several studies point to improved pain control with medical marijuana, research has largely ignored older adults even though they experience the highest rates of medical issues that could be treated with medical marijuana."
The findings are consistent with another study conducted in 2017, also by Lauren Hersch Nicholas together with Johanna Catherina MacLean. They found that in states that have legal cannabis, there's a higher amount of people over the age of 50 who are still working. They studied data taken from the past 20 years, obtained from the National Health and Retirement Study.
"The enactment of medical marijuana laws was associated with a 9.4 percent increase in the probability of employment and a 4.6 to 4.9 percent increase in the hours worked per week," they write. They also explained that cannabis was helpful for treating age-related health problems such as sleep issues, depression, pain, anxiety, and nausea.
They also reported that both men and women in the age group studied were more likely to have "very good" or "excellent health" compared to people in the same age group located in states without legal cannabis laws. 
Since the elderly have better access to safe medicines in states with MMJ laws, there's significantly less burden on welfare and disability programs.
"These effects should be considered as policymakers determine how best to regulate access to medical marijuana," they write.
OTHER STORIES YOU MAY ENJOY…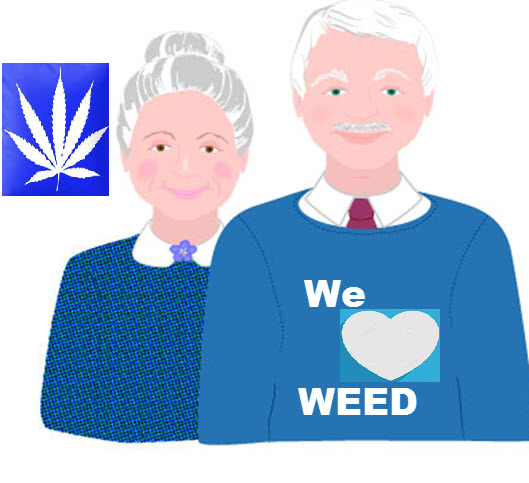 MEDICAL MARIJUANA FOR THE ELDERLY, READ THIS FIRST.
OR..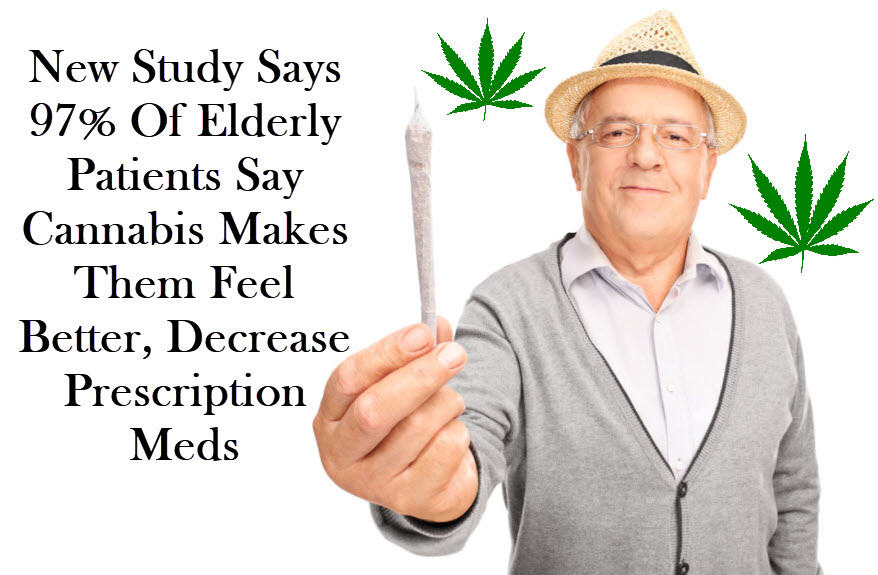 SENIORS BUYING CANNABIS ARE GROWING, READ THIS.
OR..
10 REASONS TO GET GRANDMA AND GRANDPA CANNABIS, CLICK HERE.