Study Says Cannabis Newbies Would Rather Consume Pot Than Beer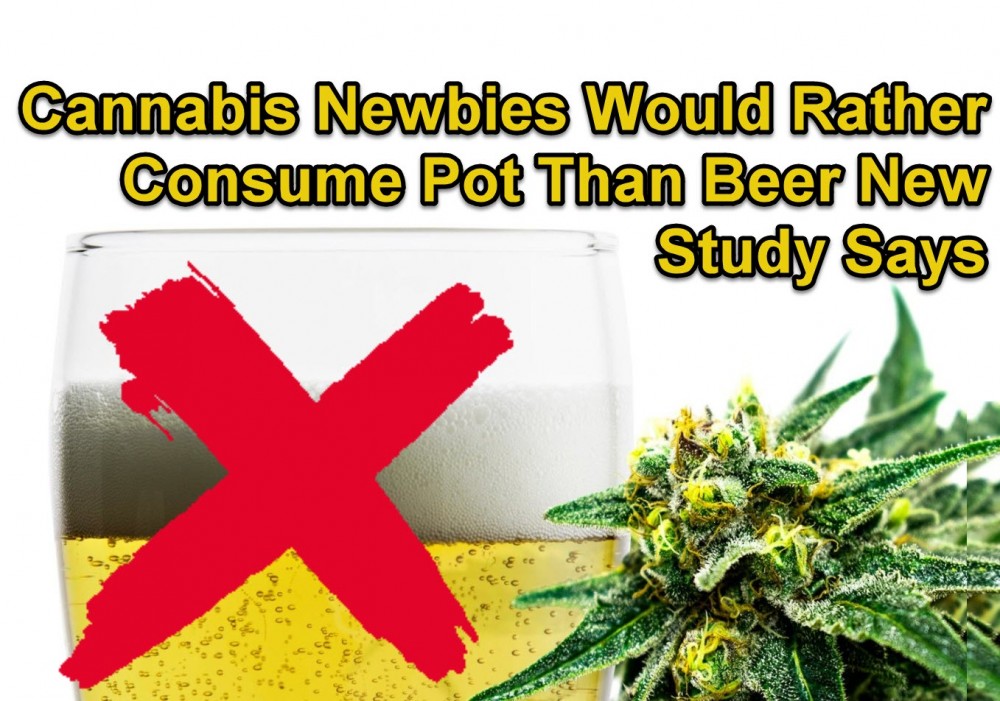 A new study from consulting firm AT Kearney revealed that a shocking number of potential first-time cannabis users would rather consume cannabis instead of beer.
The survey polled 2,000 respondents based in both the United States in Canada. The figures revealed that 27% would rather use a cannabis-based product as opposed to beer; figures which may be worrying to beverage manufacturers. Additionally, 54% of respondents said they would try cannabis products, either by vaporizing, smoking, eating, or applying it topically, as soon as it's legal.
However, Big Alcohol doesn't seem worried. But they do want in on the nascent, lucrative market. "We see no evidence whatsoever, especially in the United States, in the legal states, of alcohol cannibalization," says Constellation Brands CEO Rob Sands, in a call with investors. Constellation Brands is responsible for producing famous beverages such as Modelo and Corona.
"We're not playing defense, we're playing offense," Sands disclosed during the call. "The whole market is going to be explosive."
Constellation Brands is the 3rd biggest beer company in the United States. Last August, they shelled out $ 4 billion in exchange for a 38% stake in Canopy Growth, the largest publicly-traded cannabis producer, to create cannabis-infused drinks and other products. It went down as a milestone in the cannabis industry, marking the single biggest corporate investment to date for a cannabis cultivator.
But good news for other retailers who are keen on the cannabis industry: the AT Kearney report discovered that 54% of the respondents would not change their opinion of brands if they came out with a cannabis product.
"The survey clearly demonstrates the viability of the market for cannabis across multiple consumer genres – CPGs and retailers focused on health and wellness, snacking, functional food and beverage, and beverage and alcohol need to have a perspective on how they will approach the cannabis opportunity," says Randy Burt, an AT Kearney partner for consumer and retail practice.
The survey also found that consumers were most likely to experiment with cannabis sold in packaged food products.
Furthermore, the survey found that 80% of all the adults polled either agree or strongly agree that cannabis products do have therapeutic and wellness benefits. But while most of them believe cannabis is therapeutic, trusting brands to come up with cannabis-infused products was important to 72% of the respondents in the USA and 73% of Canadians surveyed, when it came to assessing the safety and quality of these products.
Decline in Binge Drinking
Research does show that in states where cannabis is legal, the rates of binge drinking have dropped. Bing drinking is technically defined as at least four drinks for women and at least five drinks for men, consumed within a span of two hours.
"In legal adult use cannabis states," wrote the analysts, "the number of binge drinking sessions per month (for states legal through 2016) was -9% below the national average." Additionally, the analysts found that in states where adults aged 21 and up can easily walk into a dispensary to buy cannabis products saw a 13% reduction in binge drinking compared to areas where the drug is still illegal. It's become clear that when people can access recreational cannabis, they'd rather use their hard-earned money on it as their substance of choice instead of alcohol.
But even if cannabis never completely eclipses alcohol in business, there are interesting dynamics at play. "We have consistently argued that cannabis and alcohol are substitute social lubricants," says the report. "To be sure, we do not dispute that alcohol will continue to be quite popular in the US (generating over $ 210 billion in annual retail sales today). We are, however, focused on the marginal alcohol unit, which given the cannabis category's much smaller size, creates a sizable opportunity for the cannabis industry."
The report also points out that in Illinois and Michigan, binge drinking rates may decrease even more due to the rising popularity of cannabis and steady decline of beer sales.
States that do not have recreational cannabis laws in place are still seeing a rise in binge drinking. The report says: "Non-cannabis states averaged 7.4 drinks per binge, ~12% higher than the 6.6 drinks per binge seen in adult use cannabis states."
OTHER STORIES YOU MAY ENJOY..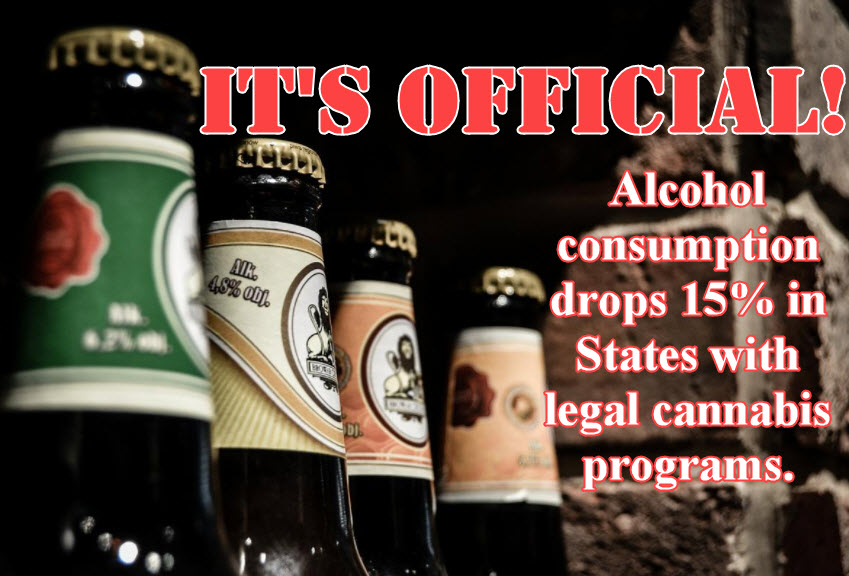 ALCOHOL SALES DROP WITH THE LEGALIZATION OF CANNABIS, CLICK HERE.
OR..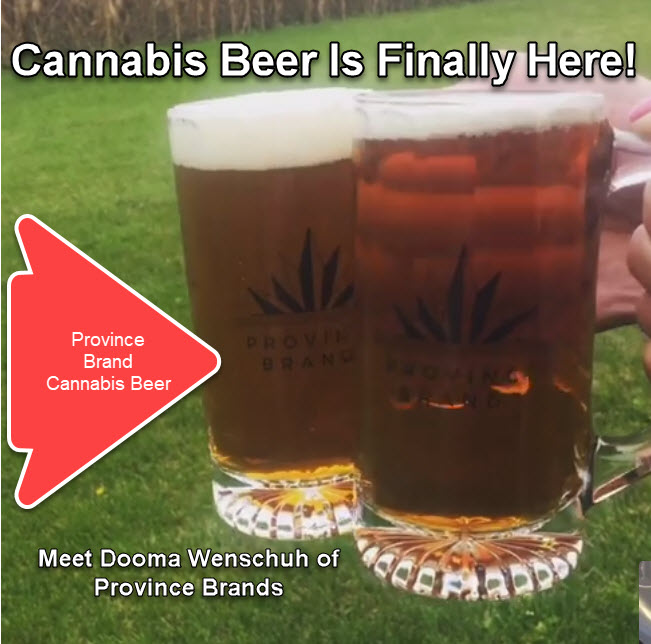 CANNABIS BEER AND HOW TO MAKE IT IN CANADA, CLICK HERE.