Cannabis Treatments for Ovarian Cancer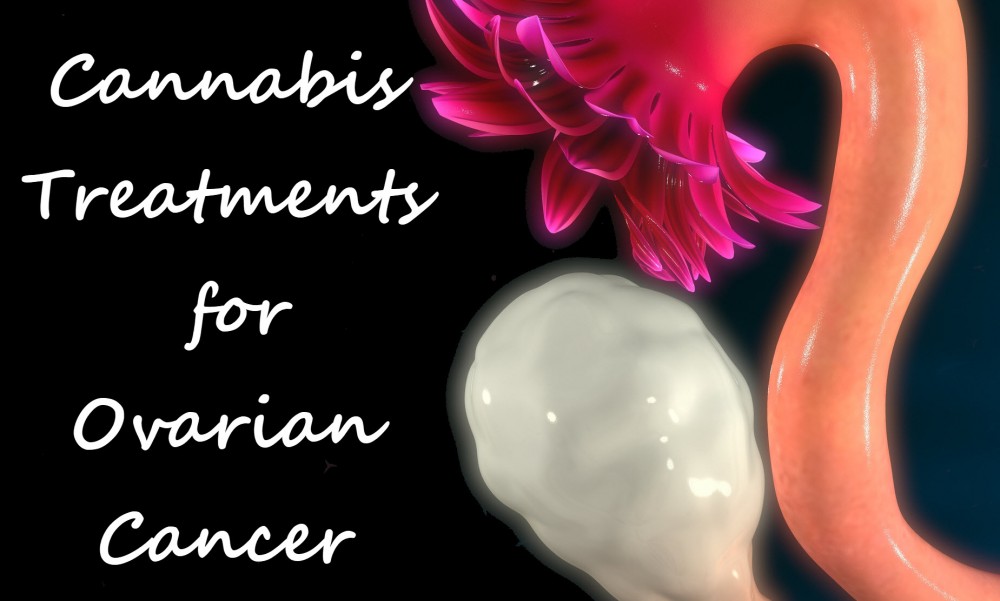 No woman would like to hear that she has ovarian cancer. The ovaries are too close to the natural instinct of a woman. Most desire to have a baby. So, when she hears that she has ovarian cancer, it could very well destroy her. Ovarian cancer is one of those silent killers. Often ovarian cancer goes undetected and only when cancer has spread to the pelvis or abdomen, it is diagnosed. As with all cancers, the earlier it is detected, the better chance for survival. But there are great testimonies and success stories when it comes to cannabis treatment.
But What is Ovarian Cancer?
The female reproduction system has two almond-shaped ovaries on each side of the uterus. The sole purpose of the ovaries is to produce eggs. It also produces the hormones estrogen and progesterone. Though it is not a hundred percent sure what causes ovarian cancer, doctors identified some risk factors that could contribute to this form of cancer. Most of the time cancer begins with mutations of healthy cells. The DNA starts erroneously sending signals to the cell to grow and multiply faster. This creates a tumor or a mass of abnormal cells. The abnormal cells invade the surrounding areas and cause healthy cells to die.
Who is at Risk?
Ovarian cancer can be detected in women of all ages, but it is more common under women between 50 and 60 years of age. Some women might inherit gene mutations from their parents. This is the same gene mutation that causes breast cancer (BRCA1 and BRCA2). Other mutations could also cause ovarian cancer. Sometimes estrogen replacement therapy is also the cause of this cancer. And lastly, if you started menstruation at an early age, or menopause started very late, you are also at risk for ovarian cancer. Obesity and endometriosis also play a role.
Symptoms of Ovarian Cancer
In the very beginning, it is hard to tell if you have ovarian cancer. Even advanced-stage ovarian cancer is hard to detect as it also doesn´t show-and-tell. Many times, there is a misdiagnosis and the person is treated for benign stuff. Certain signs of ovarian cancer include:
Bloating and swelling of the abdomen
Feeling full almost as soon as you started to eat
Weight loss
Discomfort in the pelvic area
Bowel habits changing – like all of a sudden you struggle with constipation now.
Frequently urinating
Pain in the back or legs
Nausea and indigestion problems
There is more than one type of Ovarian Cancer
There are three main types of cells in the ovaries. Anyone of these can turn into a different type of ovarian cancer.
Epithelial tumors – about 90 % of ovarian tumors are these kinds of tumors. They form in the tissue layer on the outside of the ovaries
Germ Cell Tumors – This rare form of tumor develops in the egg-producing cells
Stromal Tumors – This is another rare form of ovarian tumors and grows in the hormone-producing cells.
Seeing that ovarian cancer is so hard to detect, the survival and success rates have not really improved over the years.
How can Cannabis treat Ovarian Cancer?
For thousands of years, ancient health caretakers knew of the chemo-like therapeutic properties of cannabis. We know now that cannabis has anti-cancer properties that cause abnormal cells to induce apoptosis (cell death), angiogenesis (forming new blood cells from pre-existing ones), and it also inhibits metastasis and cell proliferation. It is proven in studies that cannabinoids can induce controlled cell death in CD4+ and CD8+ T cell populations. Cannabidiol, CBD, does that due to the formation of reactive oxygen species (ROS). CBD increases the production of ROS and the build-up of these free radicals leads to cell death. ROS plays an important role in the developmental process of cancer, especially with regards to the progression and survival of the cancer cells. Cannabinoids have the ability to prohibit this from happening.
There is a direct correlation between cannabinoids and the inhibition of angiogenesis and metastasis of tumors of all sorts. There is an upregulation of the endocannabinoid-degrading enzymes that causes a decrease in tumor growth. Even the most aggressive tumors have to throw the towel in. CBD produces anti-tumor effects by behaving independently form the CB1 and CB2 receptors. This reduces metastasis and invasiveness of several tumorous cells.
Positive Feedback
There are many positive testimonies of women successfully being treated with CBD. One of the cases is about a woman from San Diego who had ovarian tumors. After a year with treatment with CBD oil and another nut oil, all her tumors disappeared. The 81-year-old women had a rare form of ovarian cancer that didn't respond well to treatment. She was supposed to undergo surgery, but beforehand was to have some chemotherapy. She chose CBD oil and amygdaline instead. When she went back to the doctor for the surgery it was found that all the tumors were gone!
MEDICAL MARIJUANA AND OVARIAN CANCER, READ MORE…
CANNABIS STRAINS FOR OVARIAN CANCER, CLICK HERE.
OR..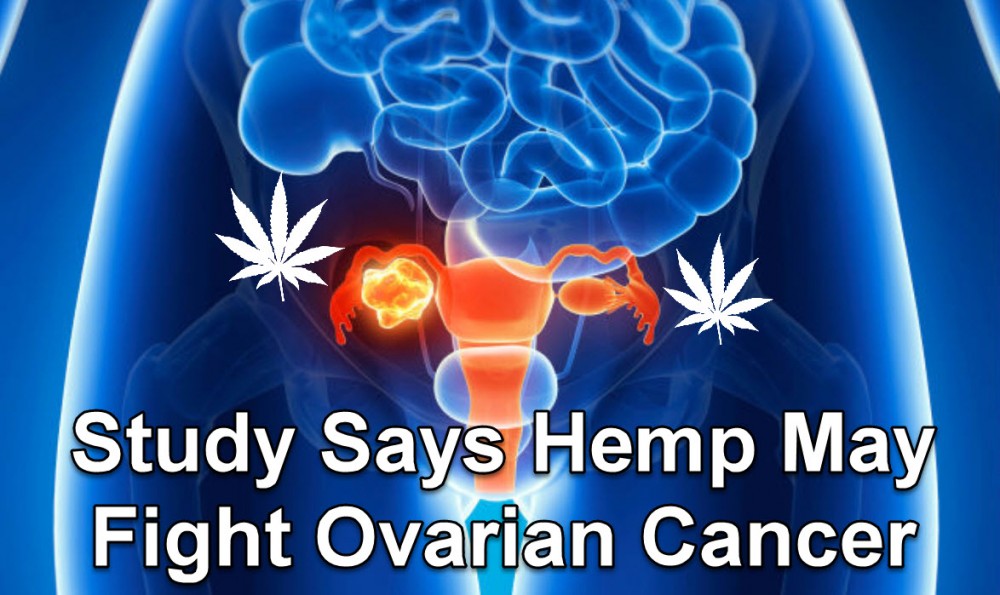 DOES HEMP CBD HELP FIGHT OVARIAN CANCER, CLICK HERE.
OR..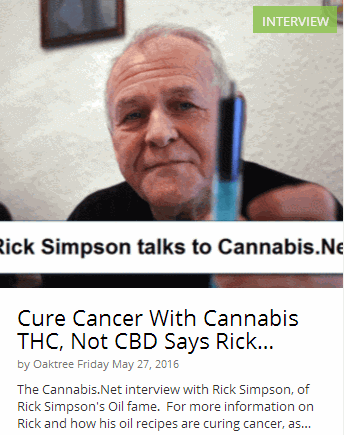 CURE CANCER WITH THC, ASK RICK SIMPSON, CLICK HERE.