Cannabis Use Reduces Complications for Crohn's Disease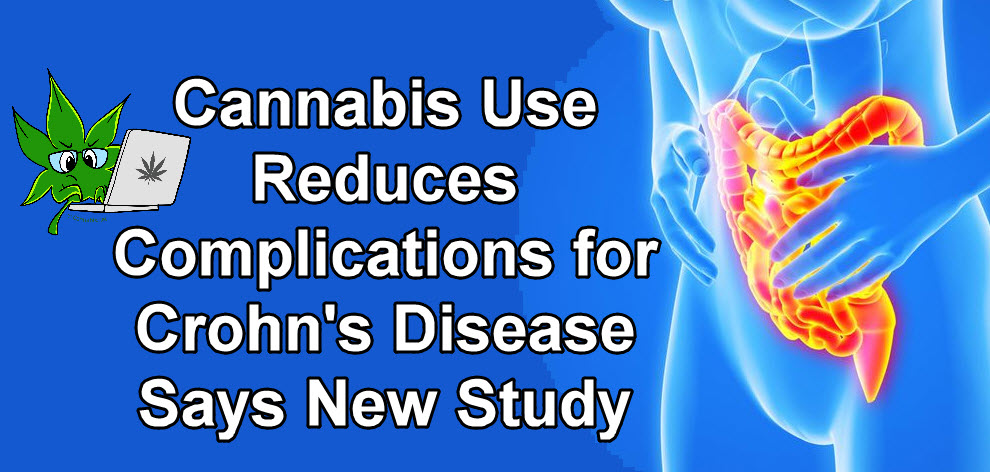 Crohn's disease is a chronic inflammatory disorder that affects the intestines, especially the ileum and colon. This form of inflammatory bowel disease or IBD causes inflammation within the digestive tract, resulting in severe abdominal pain, weight loss, diarrhea, malnutrition, and fatigue.
With around 700,000 Americans living with this terrible condition, a real cure is needed. Without proper treatment, Crohn's disease can rob you of your quality of life; it is debilitating and painful, and may even cause life-threatening complications.
There is no known cure right now for Crohn's disease, but certain therapies can help reduce its symptoms. In severe cases, it can cause inflammation in the bile ducts, liver, joints, and eyes.
Complications of Crohn's Disease
The complications associated with Crohn's disease are extremely incapacitating. These include:
Ulcers: Chronic inflammation can cause open sores, also known as ulcers, anywhere in the digestive system. It can even occur in the anus, mouth, and genital area.
Bowel obstruction: Because Crohn's disease affects the lining of the intestinal wall, in some cases parts of the bowel can become narrow and scar. When this happens, it blocks the flow of digestion, and oftentimes surgery is the only real cure for effectively eliminating the diseased part of your bowel.
Fistula: When ulcers pass through the intestinal wall, this results in a fistula, which is an abnormal formation that connects different parts. Fistulas can connect the skin and intestines, or another organ and the intestine. The most common area affected by fistulas are the anus.
Colon cancer: Crohn's disease greatly increases your risk for developing colon cancer.
Malnutrition: When you are suffering from cramping, abdominal pain, and diarrhea because of Crohn's disease, it will be difficult to eat because the intestines struggle with having enough nutrients absorbed to ensure you are nourished. Malnutrition is also associated with anemia because of vitamin B-12 or iron deficiencies caused by Crohn's disease.
Other complications include skin disorders, arthritis, liver disease, and conditions affecting the gallbladder.
How Cannabis Helps
A brand new study released in the journal, Digestive Diseases and Sciences, revealed that cannabis consumers who have been diagnosed with Crohn's disease and who were seeking hospitalization were found to possess less complications due to their condition, compared to patients who didn't consume cannabis.
Researchers from Chicago's John H. Stroger Hospital, the Digestive Disease Institute in Cleveland, and the SUNY Downstate Medical Centre in New York analyzed the link between Crohn's disease complications and cannabis use. They examined clinical outcomes from a nationwide cohort of in-hospital patients.
They found that patients with a history of cannabis use had less complications and better clinical outcomes compared to those who didn't.
"In summary, our study suggests that cannabis use may mitigate several of the well-described complications of Crohn's disease among hospital inpatients and this could be due to an anti-inflammatory effect of cannabis and potential improvement in gastrointestinal mucosal healing."
In 2011, an Israel study found that cannabis consumption was linked to a decrease in Crohn's disease-related surgeries as well. The study, which was published in the Journal of the Israeli Medical Association, was conducted by researchers from the Meir Medical Center, Institute of Gastroenterology and Hepatology. They investigated "disease activity, use of medication, need for surgery, and hospitalization" prior to and after cannabis use among 30 patients.
The authors wrote: "All patients stated that consuming cannabis had a positive effect on their disease activity" and while 21 of them reported "significant improvement." What was interesting was that the investigators noted the patients who had a history of cannabis consumption "significantly reduced" the need to take medications. Additionally, subjects reported needed less surgery after using cannabis.
"Fifteen of the patients had 19 surgeries during an average period of nine years before cannabis use, but only two required surgery during an average period of nine years before cannabis use, but only two required surgery during an average period of three years of cannabis use," write the authors.
"The results indicate that cannabis may have a positive effect on disease activity, as reflected by a reduction in disease activity index and in the need for other drugs and surgery. Prospective placebo-controlled studies are warranted to fully evaluate the efficacy and side effects of cannabis in CD."
OTHER STORIES ABOUT CROHN'S…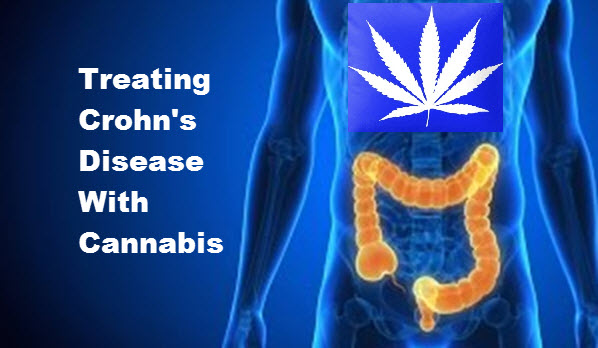 CANNABIS FOR CROHN'S DISEASE PATIENTS, CLICK HERE.
OR…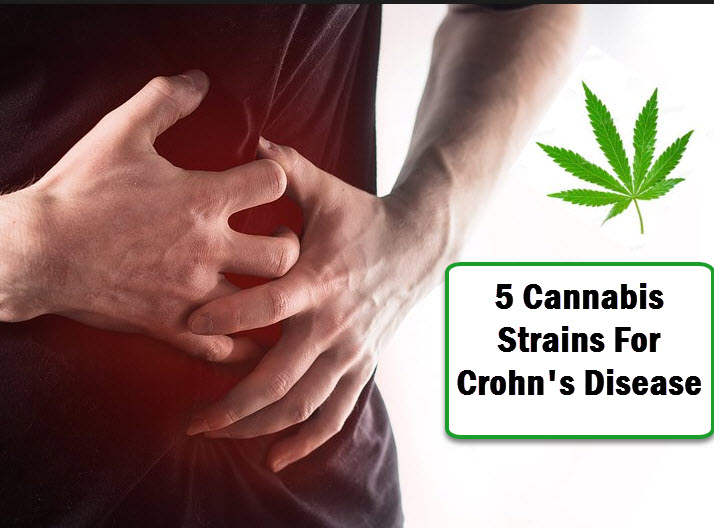 CANNABIS STRAINS FOR CROHN'S DISEASE, CLICK HERE.
High & Marijuana Blog | Cannabis