CBD infused beer: the next big thing in 2020?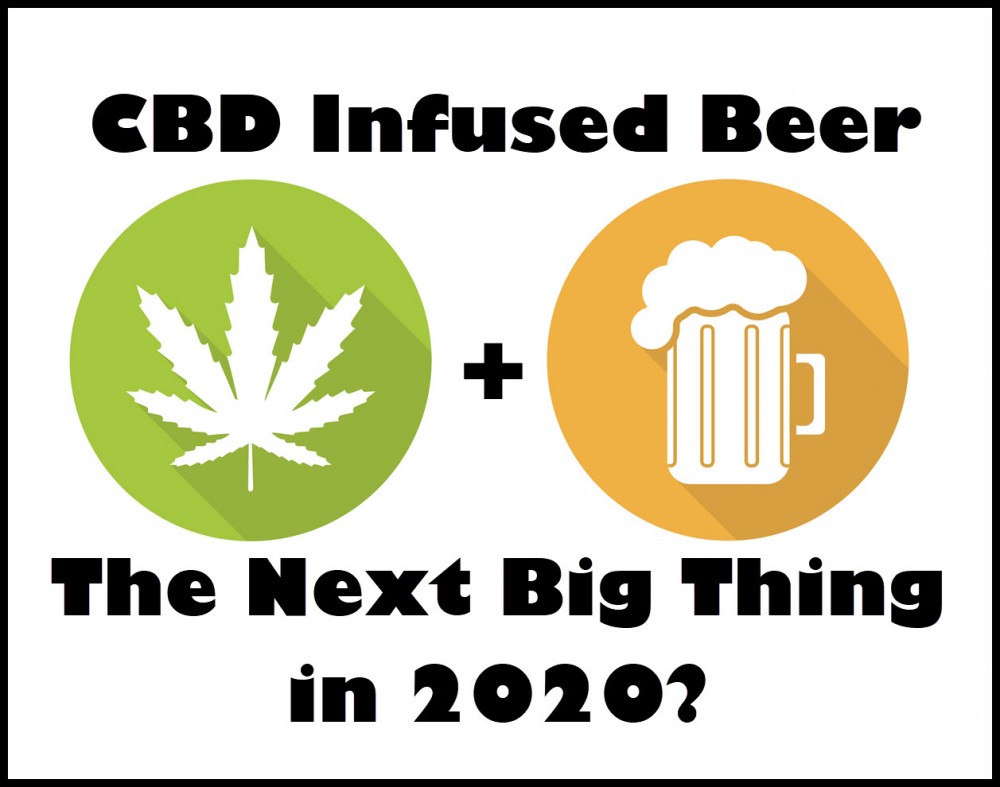 2019 has been a bumper year for CBD with so many innovative products hitting the market and expanding the horizon of what was thought possible. And based on all metrics and analytics out there 2020 promises to be an even better year for CBD and the cannabis industry. Several innovative CBD products have spearheaded the enormous growth of the cannabis industry in 2019 and going into 2020 forecasts conducted by experts shows this isn't likely to change because CBD isn't done pioneering the upward trajectory of cannabis industry with more mindblowing products like CBD infused beer hitting the market and threatening to be an instant success this coming year.
A closer look at CBD-infused beer
CBD-infused beer is clear evidence of the versatility of CBD because prior to now most people would consider that a weird blend but it actually goes together perfectly and mind you hops and hemp are genetically related, so they have a lot of mutual features (flavors, aromas and so on). CBD-infused beer is highly believed to hit the ground running in 2020 because unlike some THC infused products legality isn't that much of an issue. Its psychoactive effects aren't as strong as that of THC so it is generally legal for breweries in several states to get on the train. Based on recent reports, it's quite obvious that this innovative product is going to rock both the cannabis and alcohol scene in 2020.
The birth of CBD-infused beer
Contrary to what you might think, the stats show that the numbers for alcohol consumption has been on a downward spiral for some time and this is majorly because less and less of the younger generation consume alcohol. Younger individuals crave for something closer to perfection, the calories, taste, and hangover that accompany alcohol consumption may be okay to older people but the majority of the coming generation don't want any of that which is why experts worked on creating an alternative that could save the alcohol world from gradual decline. And what better industry to turn to for help than an industry shattering all possible metrics and scaling all heights. The cannabis industry could be the messiah of the industrial world if given the chance because the industry has so much potential that is yet to be unlocked. And like you might have guessed CBD-infused beer doesn't just taste better and contain fewer calories than your regular beer it also offers a wide range of health-inclined benefits that make it a better option. Incorporating CBD into alcohol gives alcohol lovers a more potent, better-tasting healthier alternative. It takes you where you wanted to go with alcohol but with less baggage!
Roadblocks
Nothing worth it ever comes easy and the same can be said of this wonderful new product. The major roadblock standing in the way of CBD-infused beer fully attaining its potential is the tricky state of the law. When observed in detail, most of the laws hampering the product are so unreasonable, take this as a case study, back in 2018 the alcoholic beverages control commission of the state of Massachusetts rejected a company's application to incorporate CBD into its beer citing the reason for the rejection as 'alcohol adulteration' but oddly brewers in the same state are allowed to incorporate industrial hemp while manufacturing alcohol provided the hemp isn't gotten from the US. Hemp contains CBD, so if the law sees nothing wrong in adding the former to alcohol why then are eyebrows being raised over adding the latter. Until a total reform of the laws governing the cannabis industry is done the legality of cannabis products will always be a source of argument, the current laws although better than what was once was still isn't quite what the industry needs to fully attain its potential. Although it should be noted that despite the unnecessary limitations and difficulties caused by the tricky laws, CBD-infused beers can currently be purchased in their home states but hopefully given the rapid rate of approvals in recent times the product will be federally legal in the nearest future.
Bridging the gap
It's sad really that even in this time and age there's still a subtle stigma that's associated with cannabis and although this isn't as bad as it once was it'll be naive to say it isn't there. There are a lot of people that are still skeptical of the cannabis industry because of this and here is where CBD-infused beer can play a significant role. CBD-infused beer can be the factor that finally eases the unwarranted stigma that has plagued cannabis use for far too long, and hopefully in the nearest future people can enjoy cannabis freely without fear of been unnecessarily criticized or stigmatized. This wonderful product certainly has the potential to finally bridge the gap.
Bottom line
The absolute display of ignorance being exhibited by government agencies (Alcohol and Tobacco Tax and Trade Bureau and the DEA) is the major impediment standing in the way of CBD-infused beer. But with the momentum currently on the cannabis industry's side, we can be optimistic for a much better 2020. CBD is not stopping neither is it slowing down and before long you can expect its tentacles to cut across various fields and industries, uplifting and making them better than they were before. And like always you can rest assured cannabis.net will be here to keep you informed on the latest developments; till then cannabis.net wishes you all a happy new year in advance!
CANNABIS BEER AND WINE, CBD IN BOOZE, READ MORE..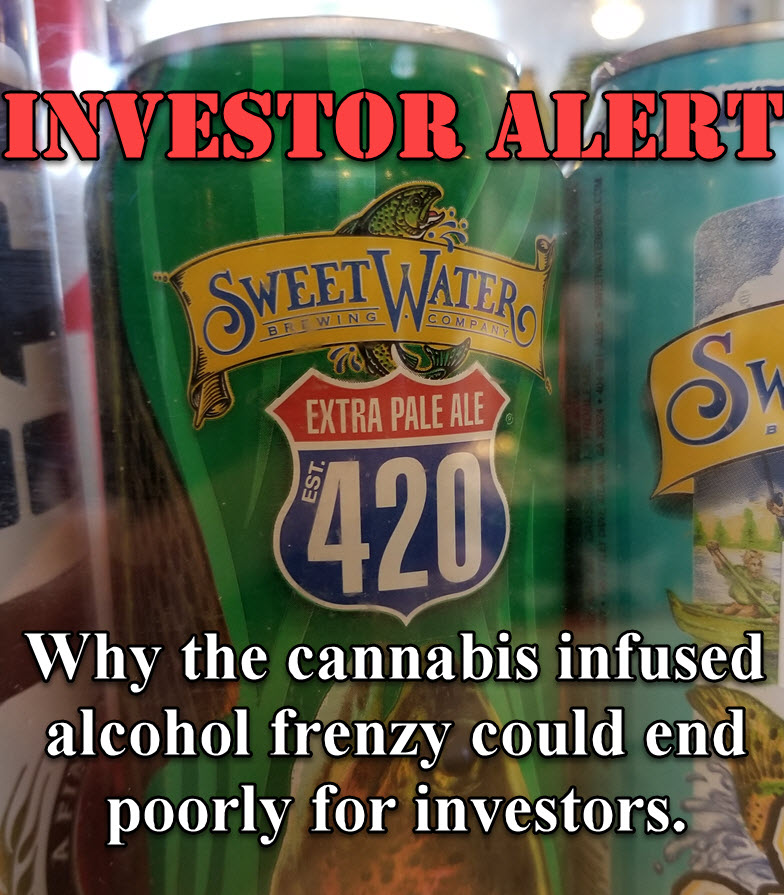 WHY CANNABIS INFUSED ALCOHOL MAY BE A BUST FOR INVESTORS.
OR.
ARIZONA ICED TEA GOES CBD CANNABIS, READ MORE.
OR..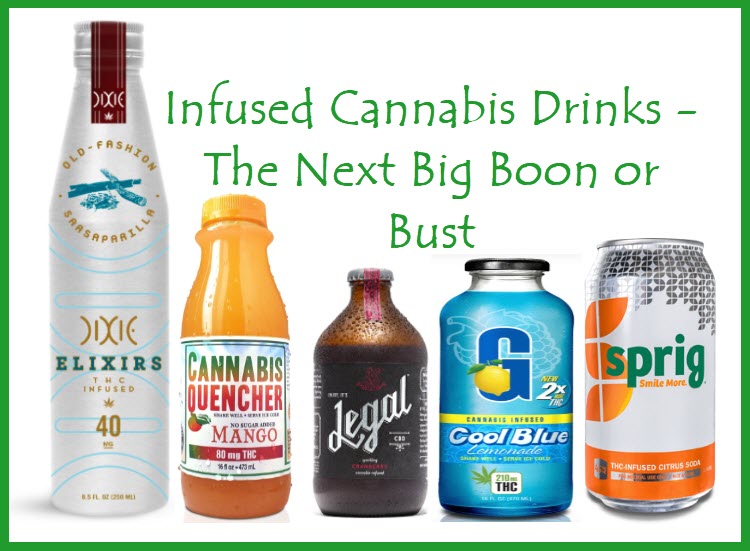 CANNABIS INFUSED DRINKS WITH CBD, GOOD OR BAD IDEA?