Chronic Pain Is The #1 Reason People Medicate With Cannabis
New Review Proves Why Cannabis Must Be Rescheduled
People are in pain – lots of it.
According to a review published in the medical journal, Health Affairs, chronic pain is the most common condition cited by patients when they enroll in their state's MMJ program. Muscle stiffness due to multiple sclerosis and chemotherapy-induced nausea follow closely after.
The analysis, which assessed 15 states from 2016 and 2017 and the number of patients enrolled or who enrolled in MMJ programs those years, mirror the conditions which have the most scientific data backed up for the efficacy of cannabis in treating. "The majority of patients for whom we have data are using cannabis for reasons where the science is the strongest," commented lead author Kevin Boehnke, Ph.D., of the University of Michigan in Ann Arbor. "We did this study because we wanted to understand the reasons why people are using cannabis medically, and whether those reasons for use are evidence based," he says.
To get a closer look at the patterns of use, researchers categorized qualifying conditions or the reasons that patients are allowed to get a cannabis license for, and grouped them into categories that that have strong evidence for use based on the 2017 report issued by the National Academies of Sciences, Engineering and Medicine. The report is a comprehensive look at 10,000 scientific studies examining the health benefits of both recreational and medical cannabis. They found that there was conclusive or substantial proof that cannabis can treat chronic pain, chemotherapy-induced vomiting and nausea, and multiple sclerosis spasticity.
Around 85% of the reasons patients cited the use of cannabis were backed up by conclusive or substantial proof based on the National Academies of Sciences, Engineering, and Medicine report. Some 730,000 reasons were cited, and 2/3 of them were associated to chronic pain. Patients were allowed to cite more than one pain condition, so the numbers may seem rather large.
However, the Health Affairs review also discovered that there was great variability in data. Almost half of the states examined had information on patient-reported qualifying conditions while 20 reported data on quantity of registered patients. The study's authors commented that the figures pertaining to licensed medical users were 641,176 in 2016 and 813,917 the following year were likely much lower than the actual number of licensed users. But with the available data, the researchers found that the number of patients increased dramatically as time went on, and 85.5% of MMJ license holders said that they were seeking cannabis treatment for evidence-based conditions. Out of these, chronic pain made up 62.2% of the patient-reported conditions.
"This finding is consistent with the prevalence of chronic pain, which affects an estimated 100 million Americans," write the authors.
Boehnke adds that the paper supports actual evidence-based use of cannabis which contradicts the Schedule 1 status of cannabis, indicating that the drug has no therapeutic value and can be addicting. "Since the majority of states in the US have legalized medical cannabis, we should consider how best to adequately regulate cannabis and safely incorporate cannabis into medical practice," Boehnke says.
Rise In Elderly Cannabis Use Also Due To Chronic Pain
A new University of Florida study looks at the most common ways that senior citizens and the elderly are consuming cannabis. They found that chronic pain and cancer issues are the top reasons why they use cannabis. The elderly population also turn to pot for treating depression, anxiety, PTSD, digestive problems, and sleep problems.
Many of the study's participants also admit that cannabis has reduced or completely eliminated the need to take opioid medications, which have serious and life-threatening side effects, leading to thousands of overdoses annually.
Cannabis Must Be Rescheduled
There are so many more studies around the world that serve as evidence of cannabis' healing properties. Despite this, the US government still doesn't endorse cannabis use and continues to criminalize use of the plant at the federal level.
The fact that cannabis is a Schedule 1 substance is extremely outdated and ignorant of the government to do so. Schedule 1 has been reserved for substances that have a high risk for abuse, such as LSD and heroin. This does nothing but hinder research which could help even more people with debilitating conditions. 
YOU WOULD ALSO LIKE TO SEE THESE STORIES…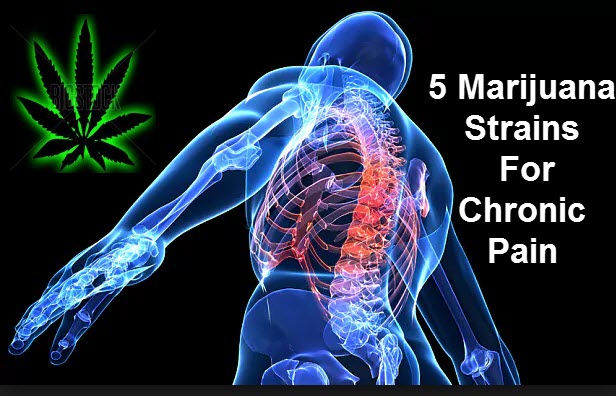 CANNABIS STRAIN FOR CHRONIC PAIN, CLICK HERE.
OR..
HOW CANANBIS WORKS WITH CHRONIC PAIN GUIDE, CLICK HERE.
OR..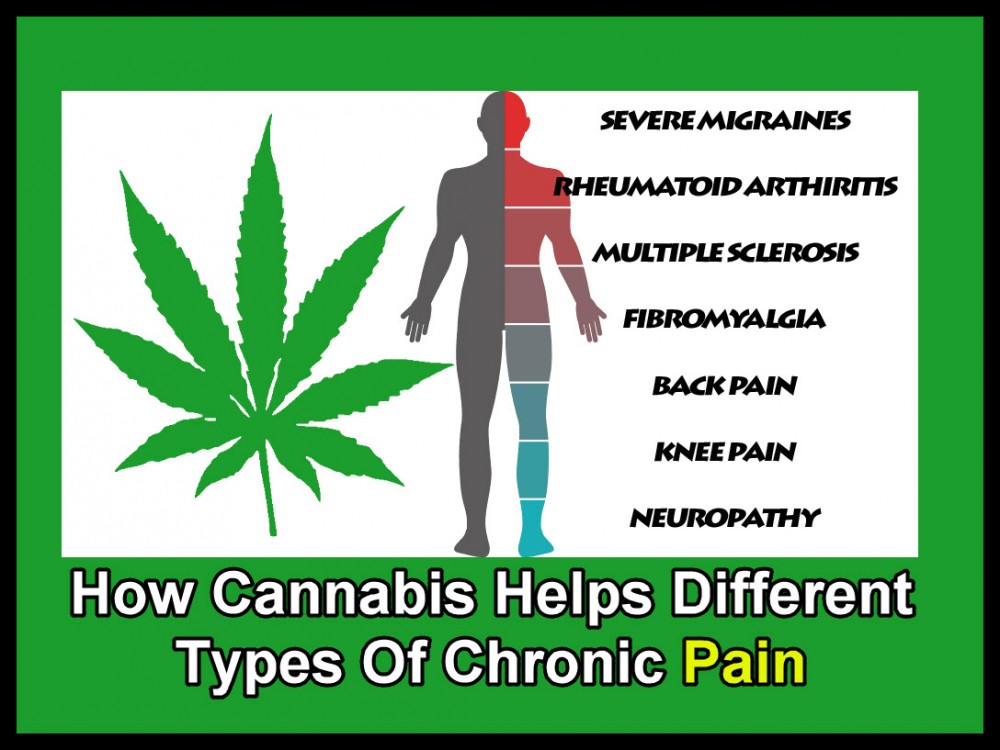 HOW CANNABIS HELPS WITH DIFFERENT CHRONIC PAIN, CLICK HERE.