Colombia Just Made It Legal To Smoke Cannabis In Public – What's Next For Latin America?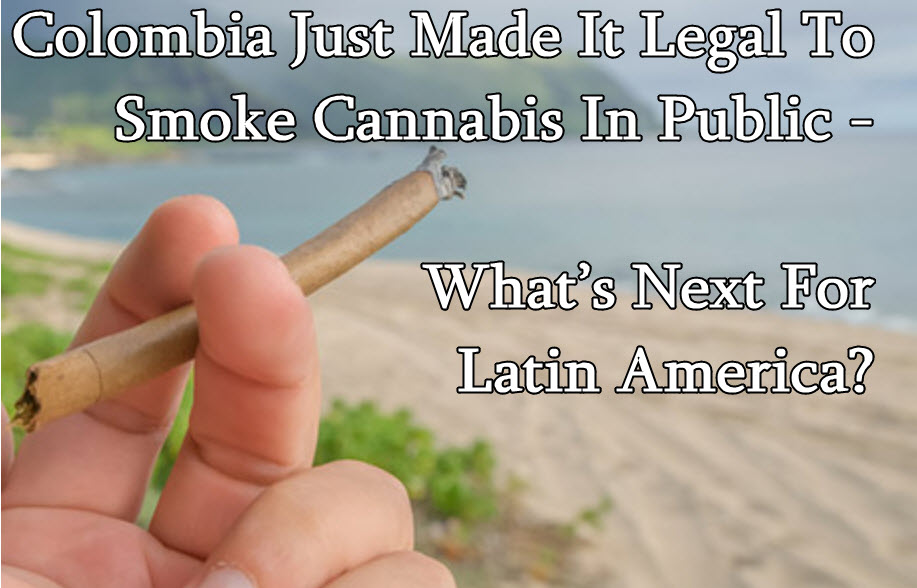 In a move that took the world by surprise, Colombia just made the public consumption of cannabis completely legal.
That makes them light years ahead of the United States and Canada when it comes to liberal cannabis policies.
It was the Constitutional Court of Colombia that ruled certain parts of the 2017 Police Code unconstitutional, including the parts that banned the consumption of cannabis in public. According to Senator Gustavo Bolivar, the ruling was made to correct "technical legislative errors" instead of changing the entire 2017 law.
"The Police Code was put into effect in 2017 as a political attempt to limit and punish cannabis usage after medical use was approved, and many portions of its code are considered onerous and unjustified," Bolivar told LA Weekly.
President Duque says he "accepts and respects" the new ruling, though "the free determination of personality is not above the free determination of drug addiction." He also says that the cops will continue seizing cannabis, and penalties await users "even if doses are considered legal for personal use."
What's next? We don't know for sure, but it would be a good move for Colombia to completely legalize cannabis within the coming months. It's certainly good news for a country that is known for having the ideal climates for growing cannabis. There are many advantages to growing it here, which can put them at an edge compared to their rivals located around North America and even Europe. The main advantage is just how economical it is to grow cannabis in Colombia; because of the conditions, the crops don't require expensive climate-controlled grow rooms which are widely in use in North American farms.
Another benefit is the fact that labor in Colombia is so much cheaper than in North America. With a decrease in production costs, Colombian cannabis growers can easily make up to 50 cents for every gram. On the other hand, Canadian cannabis producers still have a goal of making 2 Canadian dollars in every gram.
Not to mention the fact that legalizing cannabis in Colombia for both export and domestic consumption would do wonders for Colombia's image, after decades of their war on drugs took countless lives.
Brazil Might Start Cultivating MMJ
Elsewhere in the region, Brazil's National Sanitary Surveillance Agency approved the law that would finally legalize the cultivation of cannabis in the most lucrative market in South America.
Following the approval, there will be a 60-day consultation period to determine if Brazil is actually ready to grow cannabis for medical use. The law states that interested parties can do research on the plant, and when the consultation period is finished, a proposal for the cannabis cultivation framework will be sent to the National Sanitary Surveillance Agency for approval. If they do approve it, then it can be made into law.
Many feel that cannabis will be a good business in Brazil because of the potentially high demand. In fact, several cannabis firms in North America have already voiced their optimism about the Brazilian market.
Earlier in June, thousands of people participated in the March for the Decriminalization of Marijuana in Sao Paulo, Brazil. These campaigns have been around since early May, as more people want to put pressure on the Supreme Court to legalize cannabis.
"Prohibiting it does not work, prohibition leads to corruption, to violence," says Renato Cinco, Rio de Janeiro councilor and sociologist. "We know that marijuana does not kill, but the ban on marijuana kills every day."
Protesters say that it's a political issue, and that the "war on drugs" does nothing for society.
"It is usually the poor and the blacks who get caught and sent to jail," said Katia Aparecida Souza. "You don't see the rich kids from the Jardins getting busted. So, criminalization becomes a weapon against the poor and blacks in this society," she said.  
Latin America's $ 9.8B Cannabis Market
A report by New Frontier Data, released earlier this year, estimated the entire cannabis market in the region to be $ 9.8B USD, including both the legal and the black market.
"As the international community increasingly addresses cannabis reform and engages with the legalized cannabis industry, myriad opportunities are manifesting themselves in places where not long ago such activity seemed unimaginable," said New Frontier Data CEO and founder Giadha Aguirre de Carcer. "At a time when the cannabis industry has truly gone global, as regions and nations are positioning to be net importers or net exporters, regional views of the cannabis industry are essential to understanding trade drivers, barriers to entry, and overall regional socio-economic dynamics in these booming and emerging markets."
COLOMBIA GOES CANNABIS, READ THESE…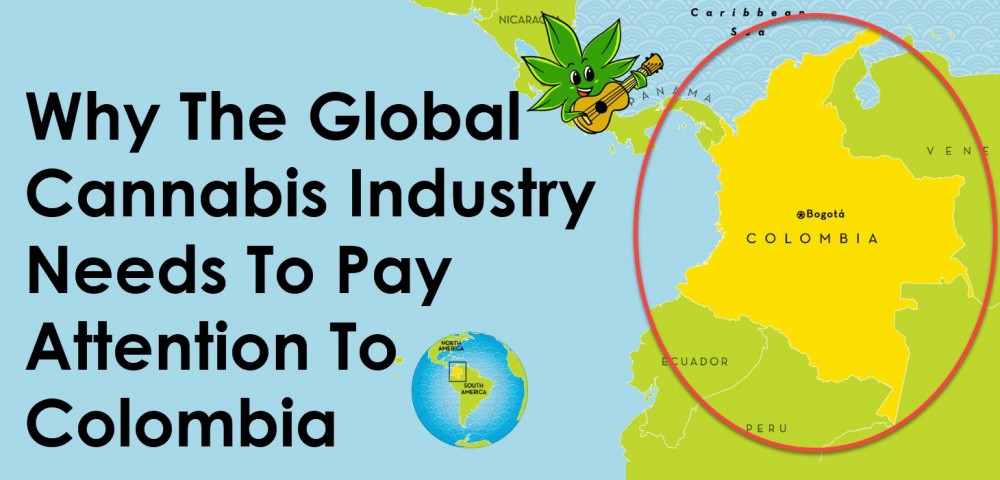 COLOMBIA GOES MARIJUANA ON THE WORLD, CLICK HERE.
OR..
MEXICO LEGALIZES MEDICAL MARIJUANA, CLICK HERE.