Company Drug Testing – 3 Tricks Companies Now Use That You Don't Know About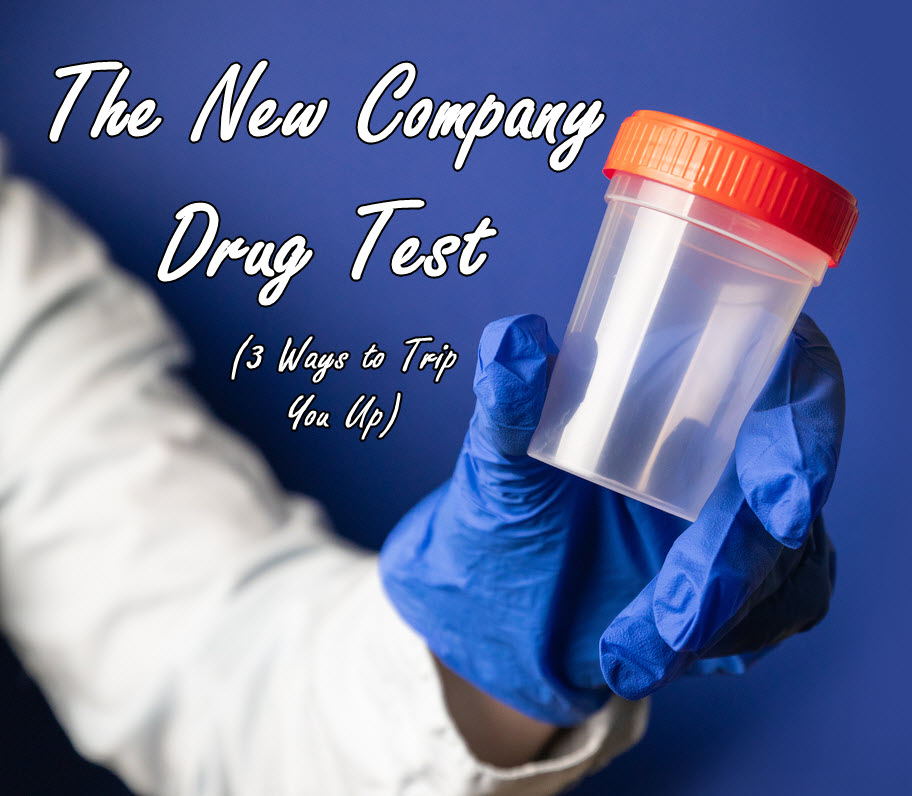 Drug testing is a practical way to test employees for the use of drugs or identify prescription drug or alcohol use. It helps employers benefit from commending insurance rates on policies like worker's compensation.
In order to make drug testing policies efficient in an organization, it's crucial to establish a clear-cut written policy that each employee is made aware of.
That, combined with supervisor training and educational programs, could help reduce the number of issues concerning a company drug testing policy.
Company Drug Testing: Best Practices for HR
HR professionals act as trusted advisors providing guidance and insights on different topics like staffing, compensation, benefits, and employee engagement. At the end of the day, the role of HR centers on creating a positive influence for the employees and retaining the best workforce who drive results. The job market is competitive, so much so that the significance of active recruitment strategies must continue to improve to attract the most deserving candidates.
 
Drug screening programs help human resources professionals recruit the best, drug-free candidates for the position. Furthermore, it supports efforts in maintaining a healthy, safe, and productive environment for everyone. Without a solid drug testing program, employers could face challenges like increased absenteeism, on-the-job accidents, turnover, and declines in productivity and performance.
With that being said, here are 3 practices companies use to improve their drug testing program that you should know.
#1. Establishing the Mandatory Drug Testing Policy
First and foremost, you need to build a standard and comprehensive drug-testing program.
Workplace drug screening policy should include some basic questions on the terms, timings, procedures, goals, and responsible members of your main policy.
Additionally, in case you're only getting started with creating your policy, refer to this sample workplace drug & alcohol policy provided by the Society for Human Resource Management (SHRM). Or, you can follow the American Alliance Drug Testing (AADT) guidelines. 
There are several other samples provided by a variety of official sites of certain states that you can use when crafting your own drug screening policy.
#2. Understanding "When" and "Who" to Test
Each company has its own policy on drug testing. However, the basic model is to implement a pre-employment screening, which occurs after making a contingent offer of employment to the potential candidate.
Considering the current drug testing trends, each individual recruit needs to undergo these tests and should have a negative result to get hired. In addition, some organizations conduct random drug tests for suspected employees on an unannounced basis.
Here are some possible signs of an employee under the influence of alcohol, marijuana, or other drugs:
Unexplained absenteeism
Sudden reduction in productivity and performance
Missing deadlines
Showing up late on a regular basis
Notable speech changes, including incoherence or slurring that previously wasn't there
Sudden mood swings, behavioral changes, lack of social participation, becoming overly secretive, unwillingness to discuss home life, the tendency to lying or stealing, etc.
Inability to remain steady or walk normally
Having abnormally sweaty skin
Increased argumentativeness, on-the-job accidents, extreme swearing, defensiveness, paranoia, etc.
Signs of physical distress
Of course, these actions could indicate other issues and not necessarily relate to drug and alcohol use. However, it's always better to stay diligent.
You must also keep in mind that drug or alcohol abuse is an extremely complex topic that employers should handle delicately. Instead of simply accusing an employee of substance abuse right away, it's important to do some background checks and ensure there are enough reasons to suspect them.
#3. Documenting everything
Documenting each aspect of your occasional/random drug testing process will help protect your organization against the consequences of judicial scrutiny. If a worker files a lawsuit against you or your company's drug testing policies, complete and comprehensive documentation could make the difference between a conviction and a dismissal.
How Do Companies Drug Test?
Urine Tests
According to FV KASA, a urine test is the most common form of drug testing in any workplace, showing the presence of drug metabolites that remain in the body once the effects have worn off.
A standard urine drug test involves screening for drugs including cocaine, marijuana, amphetamines, methamphetamines, alcohol, nicotine, and opiates.
Urine tests are usually required as part of pre-employment drug testing or can be conducted randomly by employers, as mentioned earlier.
Hair Drug Tests
A hair follicle drug test is used to detect old drug usage for up to 3 months in the past. These tests can only detect past usage, not current impairment. Also, they cannot identify alcohol use. Hair tests are able to screen for cannabis, cocaine, methamphetamines, phencyclidine, and opiates.
Mouth Swab Drug Tests
This one, in particular, detects the drug through the saliva from job applicants or employees. These tests are also known as saliva tests or oral fluid tests.
A mouth swab test is usually done to identify recent drug use within a few hours or days (2-3). Many employers use mouth swab tests over others because of how simple and noninvasive they are. You can click here to learn more about these tests and how to pass a drug test effectively.
Is Drug Testing Ethical?
As an employer, you should determine whether drug testing is ethical or not.
Many employees think it's an invasion of their privacy and is completely unfair. They wonder why the company would need so much information about their private life. Simply put, they believe it's none of the employer's business what the employee does in off-hours.
While this is true to some extent, if your behavior directly affects the business, the company has every right to know and act. And that's a fact.
So, is it ethical?
Well, yes and no. Ultimately, it all comes down to how serious a person is about getting or keeping the job, and how effective and user-friendly the company drug testing policy is.
Wrapping Up
Integrating a company drug testing policy will enhance your organization's work environment in a number of ways—reducing possibilities of accidents, and increasing morale via showing employees the importance you place on maintaining a safe, healthy workplace.
If you found this helpful, feel free to share your thoughts and suggestions with us in the comments below.
HOW TO PASS A DRUG TEST, READ MORE…
MARIJUANA DRUG TEST AT WORK, WHAT YOU SHOULD KNOW.
OR..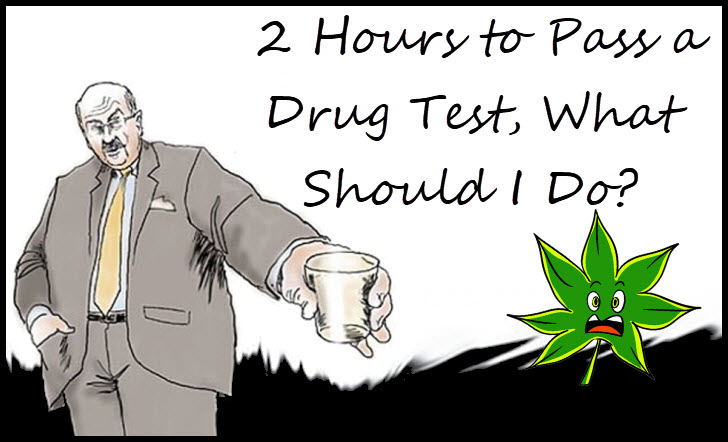 HOW TO PASS A DRUG TEST YOU DIDN'T KNOW WAS COMING.
OR..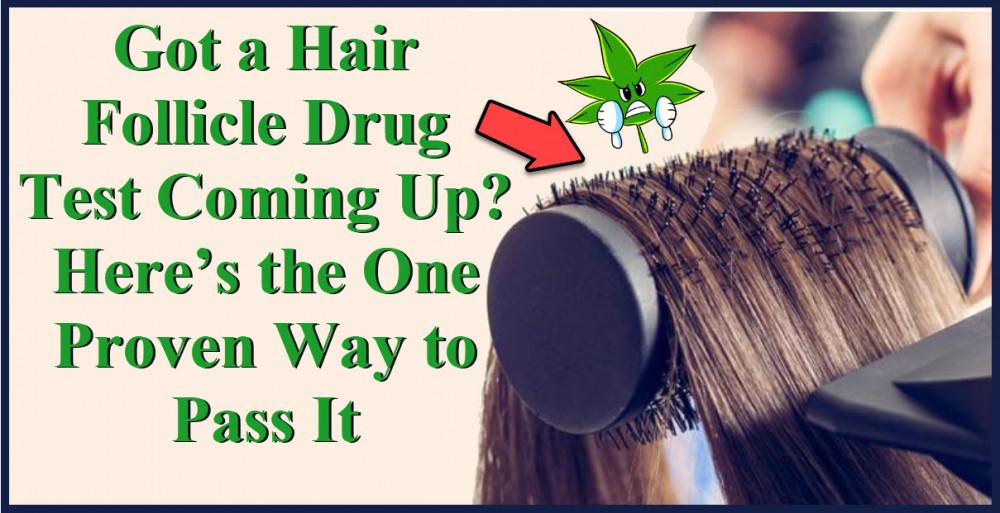 HAIR FOLLICLE DRUG TEST AND HOW TO PASS IT, CLICK HERE.