Could Vaping Illness Link to COVID-19?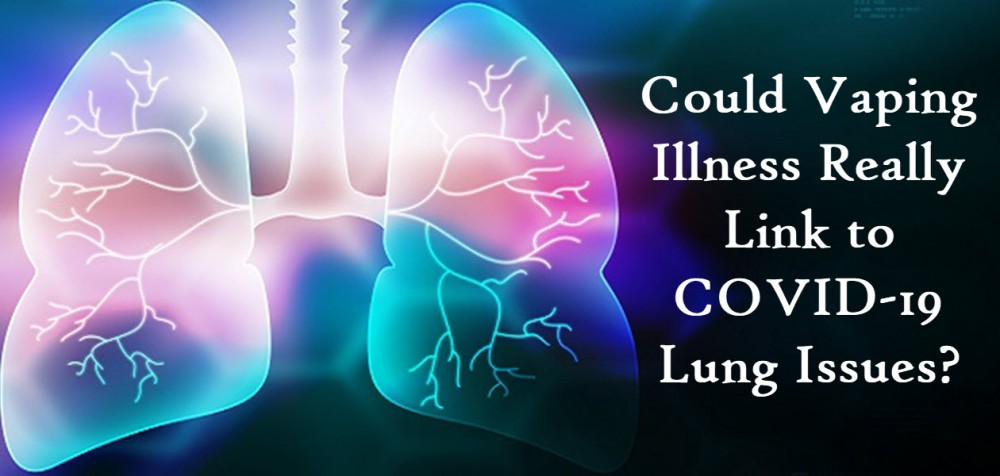 In these uncertain times, we do get bombarded with information on what to do and not to do. If you smoke, are you more exposed to the coronavirus? Experts say, not all of them, that when you use e-cigarettes, and regular ones, you are at a higher risk of serious illness with COVID-19. They say when you smoke, your lungs are damaged, and it is harder to fight the virus off. They also say that if you are a smoker, you might not be considered a high priority patient at a medical clinic. They would like you to stop smoking immediately if you could.
These are all matters of concern and confusion. Information is normally a good way to keep you on top of a situation and it might help a person to process the uncertainty better. But all this information about smoking and the danger it holds could also add additional stress to those who use e-cigarettes or regular cigarettes. It is true after all, that the coronavirus that causes COVID-19, attacks the lungs and that could be a particularly serious threat to tobacco smokers.
The View on Vaping
Not too long ago, vaping was seen as a better alternative for smokers. Everyone thought it to be a far better alternative. And for many, it still is. But in late 2019 the view started to change. All of a sudden, many landed in the hospital with a weird mysterious vape illness. It even got a name. EVALI, or e-cigarette and Vaping Associated Lung Injury started to hit headlines for a couple of months in 2019.
Even after a ban on vaping was called, it did not stop the spreading of the illness. Six months after the peak in September 2019, there were 2807 hospitalizations and 68 deaths reported linked to this illness.
Then Came COVID-19, a Game Changer on Many Fronts
When COVID-19 escalated to a pandemic, some were contemplating if the lung illness in late 2019, was not actually early COVID-19 related cases. Rumors and suggestions came from many different corners, but it just speculation and theory. There was no scientific evidence backing the concerns up. In fact, the Center for Disease Control never linked the lung illness to COVID-19. To be honest, the underlying cause of COVID-19 and vaping illness is vastly different. COVID-19 is a viral infection. Vaping Illness is caused by chemical damage.
Still, the question remains. Are vapers at an increased risk of contracting COVID-19? The problem is that not one of the two has been around long enough for researchers and science to fully under the effect and causes they render.
How do you Get Vape Illness?
One of the most indicating causes of Vape Illness is the exposure to chemicals in vaping products. Many chemicals are involved, but it looks like the main suspect so far is Vitamin E acetate found in many THC-based vaping products. Vape Illness is different from COVID-19 in the sense that it is not at all infectious.
Another fact that shows that they might not be at all related is that EVALI peaked in September 2019. Way before COVID-19 started to show serious teeth. Several factors are at play in why EVALI started to decline in numbers. Most of them have to do with law enforcement actions to reduce illicit products, the removal of Vitamin E acetate, and increased awareness of THC-related products containing Vitamin E Acetate.
Symptoms of EVALI (Vape Illness)
Lung biopsies were done in 2019 on patients who had EVALI. In the study all clinically suspected of having vape illness were tested. 71% of those in the study admitted that they vaped either cannabis flower or cannabis oil. 11 of those in the study met the criteria for a lung-related vape illness. They were found to show patterns of acute lung injury, including acute fibrinous pneumonitis. They also had diffused alveolar damage and bronchiolitis.
Where does the Confusion Come In?
The early symptoms of COVID-19 include fever, coughing, fatigue, chest pain, shortness of breath, nausea, and diarrhea. The common symptoms of EVALI differ only slightly. They are respiratory symptoms like coughing, shortness of breath, or chest pain. It also has gastrointestinal symptoms like nausea, vomiting, stomachache, or diarrhea. It also has non-constitutional symptoms like fever, chills, or weight loss.
Should One Not Vape Now to Fight COVID-19?
At the moment, there are no scientific studies linking vaping to an increased risk of contracting or dealing with COVID-19. Preliminary data suggest that more young people are also now hospitalized for the COVID-19 disease. Many of them are younger than 65 years old. A broad spectrum of these patients represents people prone to vaping.
The National Institute on Drug Abuse published that vapers might be more exposed to harming their lungs, and that could diminish their ability to respond to infections. They warn vapers to pay attention, as they could be more at risk for serious and severe illnesses.
What does it mean for Vaping?
Dry-herb vaporizers do not have the same risk as cartridge vapes. If you are worried that you might damage your lungs, one of many other ways to consume cannabis. There is an abundance of choices.
COVID-19 AND CANNABIS LIFE, READ MORE…
VAPING ILLNESSS WAS LOWER IN LEGAL STATES, BUT NOW?
OR..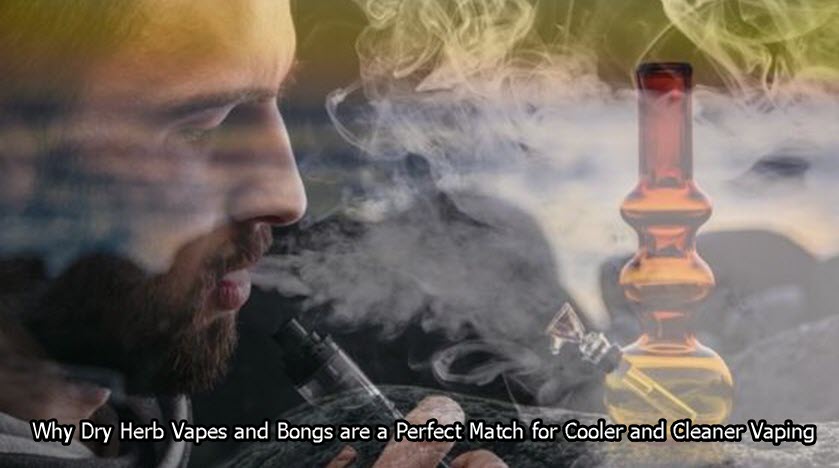 WHAT IS DRY HERB VAPORIZING AND IS IT BETTER FOR YOU?