Does the Legalization of Marijuana Lead to More Car Crashes?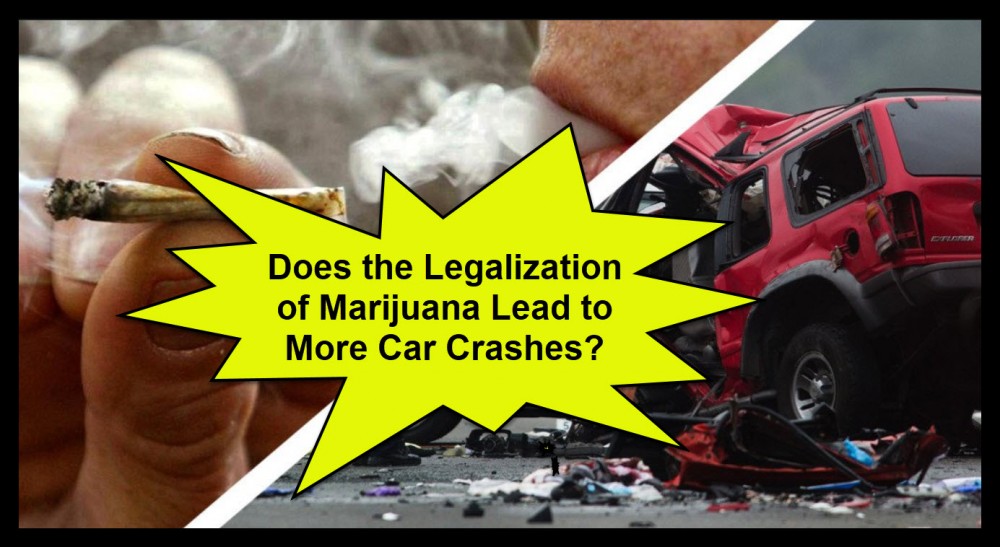 In a world constantly modifying and shifting the social mores and priorities, the topic of marijuana legalization has become a hot-button issue. Traditionally viewed as a vice for those of ill-repute and one of the greatest societal dangers, an ever increasingly progressive society has questioned that stigma, noting the relative benignity of cannabis compared to opioids and upholding marijuana's potential benefits. It's therefore no surprise that cannabis law reform is an ongoing movement in democracies around the world, with the United States as ground zero.
As such, many states have already approved of the use of medicinal marijuana prescribed by a doctor. Further still, states like California, Colorado, and Washington have already begun to turn the tide by making enacting legalized marijuana on a recreational level.
In response, traditionalists on the topic of marijuana legalization have cited the potential effects on intoxicated driving and the rate of car accidents occurring. Professionals working in close proximity to car crashes and their aftermath, whether it's first responders or law firms such as Pines Salomon injury lawyers, are undoubtedly concerned with whether or not cannabis legalization leads to more accidents. However, they aren't the only groups who want the answers.
Studies have been underway by multiple organizations to examine any possible link to the legalization of weed and its correlation to car crash statistics. In August of 2017, the American Journal of Public Health conducted a study where they utilized the US Fatality Analysis Reporting System to compare car fatality statistics from 2009 to 2015 between states that had legalized pot such as Colorado and Washington and compared them against eight other states that have not legalized pot. Control states were selected in their similarities to the states under examination by nature of population sizes and road infrastructure. Through studying the data on car crashes year by year, the AJPH saw no demonstrable uptick in car crash fatalities from marijuana-friendly states when compared to the eight control states. The study's findings noted that more long-term examination of the effects or lack thereof might be needed to establish a link if any such existed.
A similar study conducted by the Insurance Institute of Highway Safety found that states with legal pot experienced a 3% increase in car accidents compared to what was to be expected without factoring in the legalization of pot. Based on this slight increase, the IIHS's executive vice president gave a tacit nod to a possible correlation. However, the study itself noted that other studies could not conclusively establish a link between legalized pot and car crash statistics. It should also be noted that the IIHS study compared these states to their geographically approximate neighbors whose populations and roadways might differ from the states under examination, giving a false comparison.
In comparison, an article by the news organization Reuters revealed that the legalization of medicinal marijuana in states such as California and New Mexico had actually preceded an immediate drop in car crashes. The Mailman School of Public Health at Columbia University reported that their study found that automotive fatalities dropped by 11% following legalized marijuana for medical purposes. The findings echo a 2013 study conducted by the Journal of Law and Economics which studied states' first year following legalizing medicinal marijuana.
Such numbers can be heartening for those looking to legalize marijuana nationally as well as movements ongoing in other countries including the UK. While certain states have decided to make marijuana use legal, the U.S. government still technically classifies it as a Schedule I drug and has banned its use in recreation.
Notable American politicians that have supported the push to legalize pot in recent times include such prominent United States Senators as Cory Booker, Kamala Harris, Kirsten Gillibrand, and Bernie Sanders. Reasons given for legalization include a sense that convictions for possessing marijuana disproportionately affect minorities more so than whites despite both using in equal proportions.
OTHER STORIES YOU MAY ENJOY…
\
WHY THE CANNABIS CAUSES CAR CRASH REPORT IS CRAP, CLICK HERE.
OR..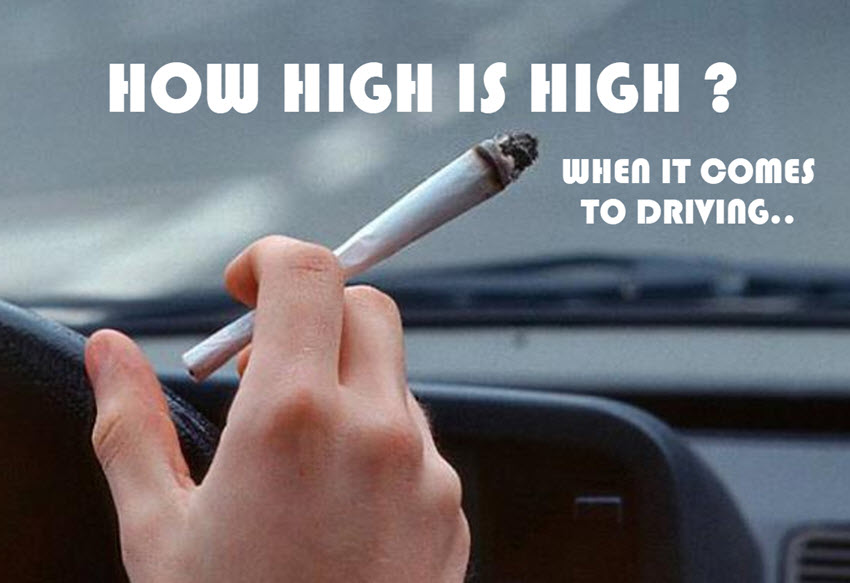 HOW HIGH IS TOO HIGH TO BE DRIVING, CLICK HERE, READ THIS.