Earn Cryptocurrency Posting Stoner Content With Blockchain Startup Smoke Network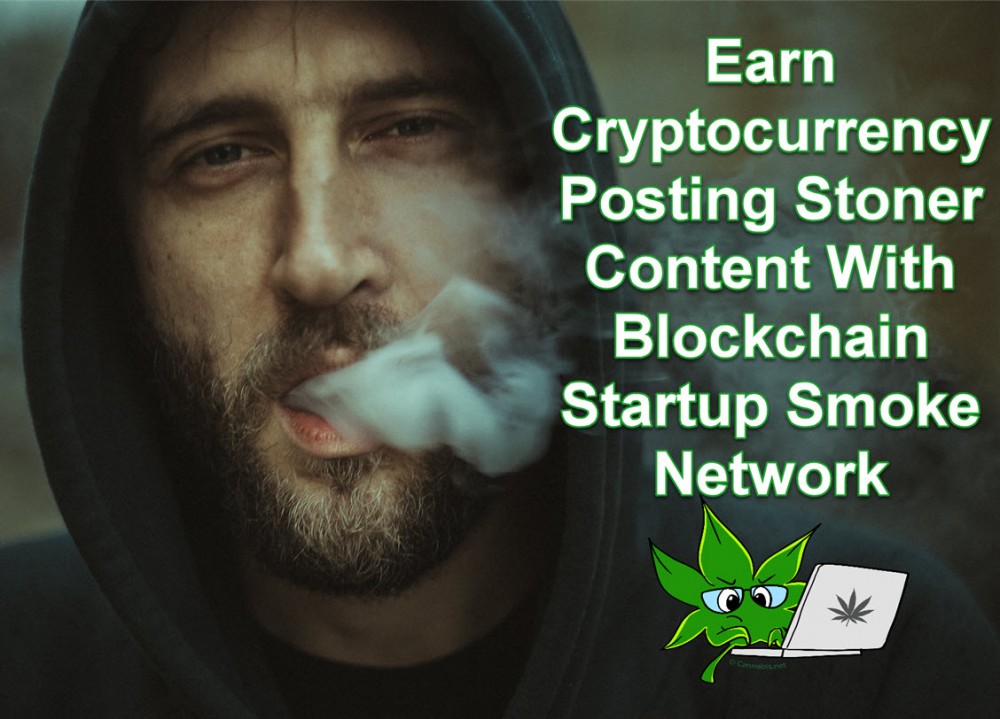 The cannabis social network area is hot among TECH start ups as many people are not yet comfortable with the idea of posting their cannabis seeds or small plants for thier boss or Mom to see online.  As readers of our site know, we have been covering the evolution of the cannabis social networks as well as many article on how blockchain technology is being used in the cannabis space from everything from dispensary payments to "seed to sale" tracking.  Today, we look at a new cannabis social network what is using blockchain technology and rewarding their active members with cyptocurrency.
If you are tired of Facebook and Instagram stoners will soon have a new social network to choose from that boasts a ton of improvements over the centralized social media monopolies of today.
Smoke Network plans to be the world's first blockchain based social network for cannabis users. The meteoric rise of Bitcoin in 2017 is impossible to ignore and with it the vast potential of blockchain technology has been highlighted by media worldwide. Smoke Network is a project that aims to give marijuana users a new platform to share content with friends and the stoner community at large.
The best part?
Users will be rewarded in cryptocurrency for posting high-quality content. Unlike Facebook, where likes are simply a tool for promotion, on Smoke Network upvotes will allow users to earn real rewards for their content and also for discovering and promoting high-quality content.
This remarkable feat can only be done through the power of blockchain technology. Following in the footsteps of popular blockchain based social media sites such as the Steem platform, which is already ranked in the top 2000 websites globally, the team behind Smoke Network hope to give stoners on social media a new place to call home.
The banning of cannabis-related pages and content is a serious issue for cannabis users and businesses across the globe. The decentralized nature of the blockchain will mean that Smoke Network cannot be censored or banned by governments or centralized companies. Currently, marijuana-based business with social media accounts are constantly at the risk of having their entire page taken down without warning. This mindless censorship is one of the motivating factors for the team behind Smoke Network who have an active online cannabis community of over half a million users under the 420Smokers brand.
An 'airdrop' event in which tokens are distributed freely to the community is currently active on the Smoke Network website . Users who enjoy the idea of a free social media network can sign up for free to be a part of the network on launch.   Just click the links about to check out Smoke Network, a blockchain driven cannabis social network.
OTHER STORIES YOU MAY ENJOY…
The Facebook of Weed is live, check out some posts here…click here.
OR…
Check out the WeedFeed on Cannabis.net – Join here!