Epidiolex Now Available In The USA: 5 Things To Know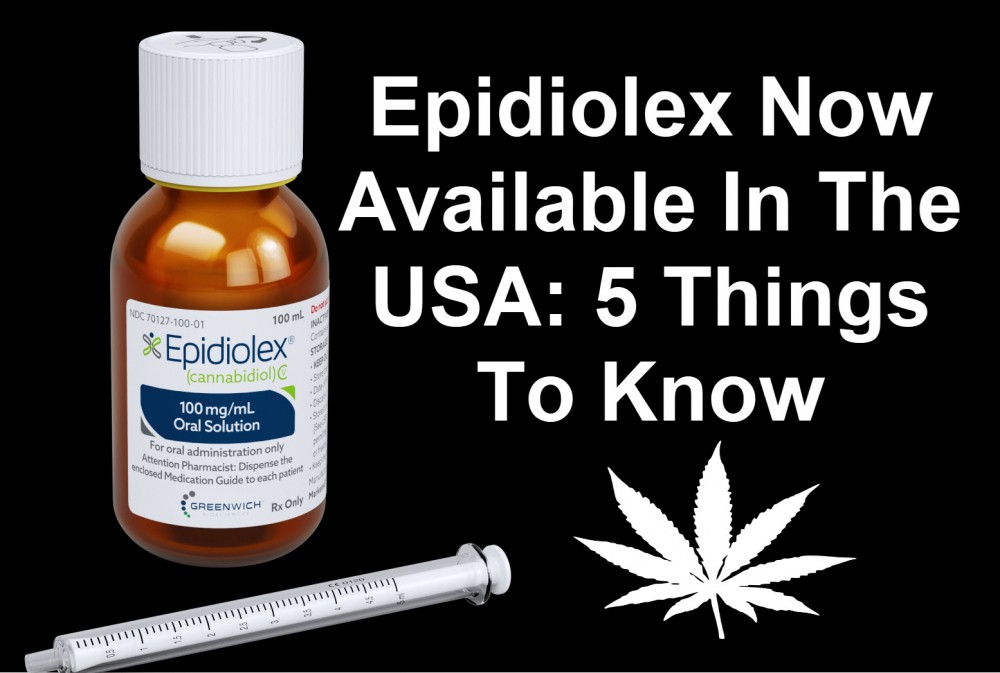 Doctors across all 50 states can now legally prescribe Epidiolex, the first FDA-approved cannabis-based medication containing CBD. Never in the history of cannabis has the FDA ever approved a cannabis-derived drug, which is why this move made history when it happened. Epidiolex is a fruit-flavored medication created by GW Pharmaceuticals designed to treat two kinds of severe childhood epilepsy.
Before the federal approval of Epidiolex in June, the DEA (Drug Enforcement Administration) considered all kinds of CBD products with less than 0.1% THC as Schedule 1 drugs based on the Controlled Substances Act. Schedule 1 substances are generally reserved for drugs with no proven therapeutic value, except in the case of cannabis.
Here are the facts you need to know about Epidiolex:
What is Epidiolex used for?
Epidiolex is designed to treat Dravet syndrome and Lennox-Gestaut syndrome, two rare forms of childhood epilepsy. Coincidentally, pure CBD has also been shown to treat these same conditions.
However, it is legal and common practice for doctors to prescribe medications, Epidiolex included, for other epilepsy conditions beyond what it is normally used for. This practice is referred to as off-label use. "The off-label use of CBD and Epidiolex will be a fascinating subject to look at over the coming years," Orrin Devinsky, director of the Comprehensive Epilepsy Center at NYU Langone Health, and a lead researcher for Epidiolex, divulged to CNN.
"Many, many patients would like to have access to it who don't fit the criteria, and I believe many doctors will try to prescribe it, as will I for some people who I think have tried many, many medications and for whom it might be beneficial," Devinsky says.
How much does Epidiolex cost?
Epidiolex made headlines a few months ago when GW Pharmaceuticals revealed that it would cost $ 1,235 for a 100ml bottle, which could cost around $ 32,500 a year. According to GW rep Stephen Schultz, this price is in line with other anti-epileptic medicines.
On the other hand, a CBS report states that the average family spends around $ 1,800 a year on CBD medication for epilepsy.
Are there any side effects?
Patients who use Epidiolex won't get high, because it doesn't contain tetrahydrocannabinol (THC), the psychoactive substance in cannabis that gets you "high". But unlike pure CBD, Epidiolex isn't free from any side effects. Some of these were noted during the clinical trials, particularly: drowsiness, diarrhea, decreased appetite, fatigue, weakness or lethargy, malaise, rashes, and transaminase elevations. Epidiolex may also interact with caffeine and other medications such as lorazepam, morphine, and fenofibrate, among others.
If you suddenly stop your Epidiolex medication, this may result in withdrawal symptoms, increased frequency of seizures, and status epilepticus. And just like other anti-epileptic drugs, Epidiolex may cause suicidal tendencies or thoughts in some people. It may not be suitable for individuals who have a history of depression, suicidal thoughts, mood problems, liver issues, or alcohol dependency.
Is Epidiolex covered by insurance?
As of today, US insurance companies haven't disclosed if they will be covering the medication. However, GW Pharma did say that eligible patients may be covered by insurance later on. "Because these patients have historically not responded well to seizure medications, there has been a dire need for new therapies that aim to reduce the frequency and impact of seizures. We are committed to ensuring that these patients can access this novel cannabinoid medicine that has been thoroughly studied in clinical trials, manufactured to assure quality and consistency, and is eligible to be covered by insurance for the appropriate patients," says GW Pharma CEO Justin Gover.
What's Epidiolex made of?
GW Pharmaceuticals owns and operates glass houses in England, where over 250,000 cannabis plants are cultivated and harvested to for their medicinal properties. CBD is the active ingredient in the drug, while inactive ingredients include sesame seed oil, dehydrated alcohol, sucralose, and strawberry flavor.
Like any other new drug on the market, it will take time for us to get a better understanding of how Epidiolex will work. There is certainly a huge hype built around it because of the fact that the FDA did approve a cannabis-based drug for the first time in history, although this medication is pricey AND it has side effects.
OTHER STORIES YOU MAY ENJOY…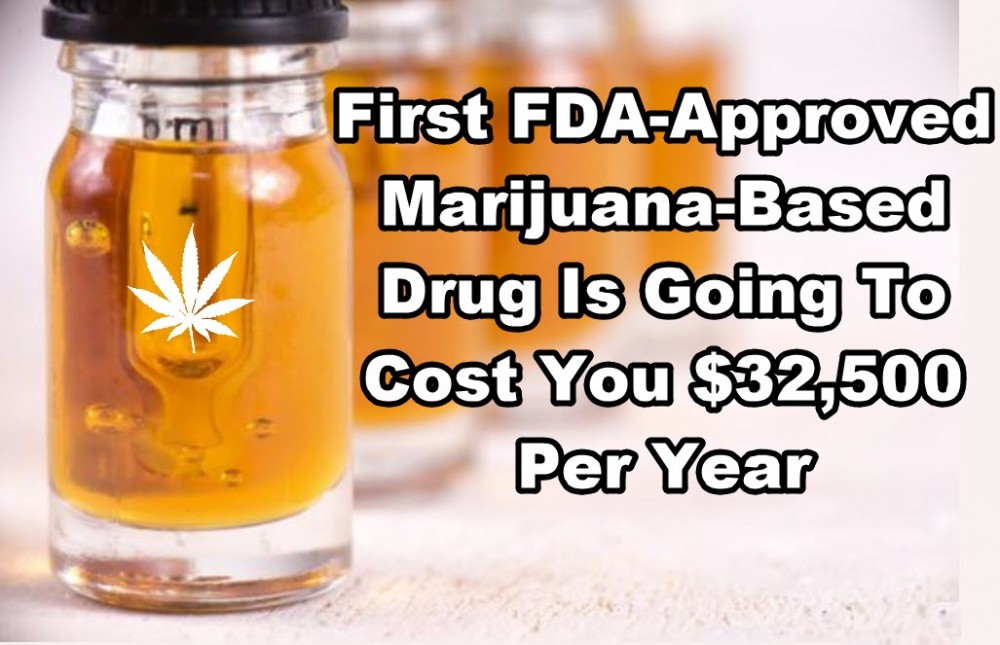 WHAT DOES EPIDIOLEX COST? CLICK HERE.
OR..
THE FDA APPROVED THE FIRST CANNABIS BASED DRUG, CLICK HERE.