Florida Finally Legalizing Smoked Cannabis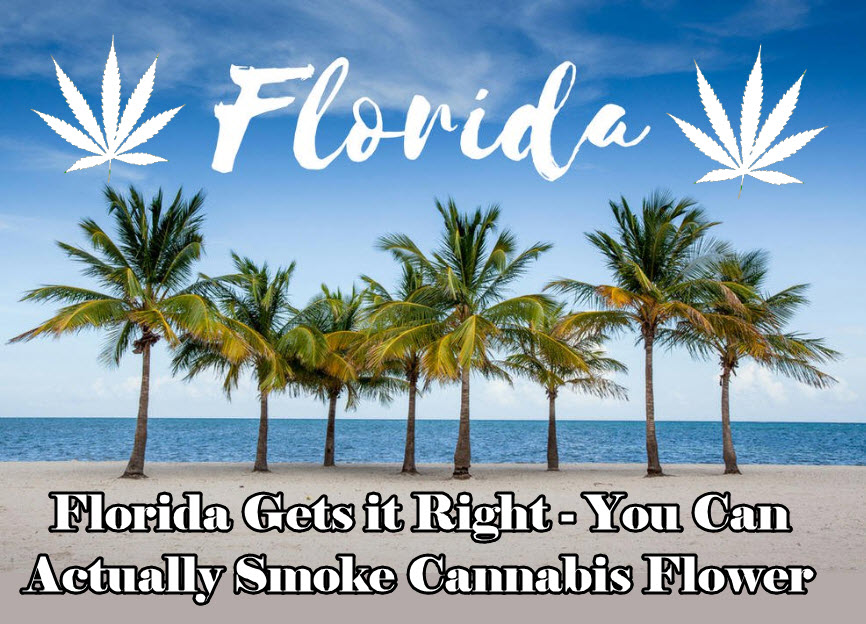 The Sunshine State Finally Loosens Up Its Ridiculous Cannabis Laws
It isn't always sunshine in the Sunshine State, especially if you're a medicinal cannabis patient, or a patient in dire need of cannabis medicine.
In 2016, Florida voters gave the green light on a constitutional amendment that would allow medicinal cannabis to be consumed through edibles, sprays, oils, and tinctures. But in 2017, the Legislature added a provision that would ban cannabis from being smoked, which Governor Rick Scott signed it into law. This was due to lawmakers' fears that allowing smokable flower would be a double-edged sword, which could encourage patients to use cannabis recreationally.
Crazy.
Naturally, this led to angry outcries especially among patients and members of the industry.
In 2018, a judge ruled that the current ban on smoked cannabis is unconstitutional. According to plaintiffs, the amendment used language which only discusses smoking in public, which means that cannabis users should be allowed to smoke cannabis in private.
Trulieve CEO Kim Rivers praised the ruling, saying: "Trulieve stands ready to provide Florida patients flower and the medical benefits the entourage effects that full flower cannabis provides," she explains. "We look forward to guidance from the Department of Health on next steps to approve this next form of medicine for patients," says the CEO of one of Florida's biggest players in the industry.
Thanks to new governor Ron DeSantis, whose term took effect on January 8, Floridians can now look forward to being able to smoke cannabis flower. He made an announcement last week that should the state legislature not push forward with repealing the ban from the Florida medical marijuana law within the first two weeks of March, he will be issuing an appeal that would keep it in the law.
"What the Florida Legislature has done to implement the peoples' will has not been done in accordance with what the amendment envisioned," DeSantis said. "Whether patients have to smoke it or not, who am I to judge that? I want people to have their suffering relieved. I don't think this law is up to snuff." The current MMJ program of Florida states that cannabis, aside from the other allowable methods of consumption, should contain only a maximum of 0.8% THC, and more than 10% CBD according to weight.
Nikki Fried, agriculture commissioner and cannabis advocate, support DeSantis' decision. "Every day that medical marijuana in the pure plant form is unavailable to patients, Floridians continue to suffer," Fried says. "This is an issue I've seen firsthand throughout our state and country, and one that touches my family personally – my mother was recently diagnosed with cancer, and she is struggling to find medicine that relieves her suffering. The fact that she can't access the medicine she needs breaks my heart."
Even Senator Jeff Brandes agrees, saying that the state should not have the power to dictate how patients medicate. "What other drug does the government tell you how to ingest?" Brandes said. "It's a doctor-patient issue. The government doesn't insert themselves in there."
Florida Lung Cancer Patient Denied The Right To Grow Medicine
In May of last year, controversies sparked after a Tampa resident named Joseph Redner was denied the right to grow his own cannabis medicine at home.
Redner, a survivor of lung cancer, faced a dispute on the issue, with his attorneys debating that "emergency relief is clearly warranted and urgently needed." They asked the Florida Supreme Court to mediate in the latest round of disputes JUST for Redner to be legally allowed to grow cannabis at home, mentioning a 2016 constitutional amendment that legalizes cannabis medicinally.
Florida Seriously Still Lagging Behind With Cannabis Laws
Considering how entertainment-centered the Sunshine State is, you'd think they'd be more flexible with their cannabis laws. Just look at Las Vegas.
But unfortunately, this isn't the case. The truth is that Florida actually has some of the strictest cannabis penalties in the entire country. Banning smokable cannabis is certainly ludicrous to say the least. "Inhalation is a medically effective and efficient way to deliver Tetrahydrocannabinol (THC) and other cannabinoids, to the bloodstream" says attorney John Morgan (who sued Florida last year citing the unconstitutional character of banning smokable cannabis), together with his head lawyer, Jon Mills.
'By redefining the constitutionally defined term 'medical use' to exclude smoking, the Legislature substitutes its medical judgment for that of 'a licensed Florida physician' and is in direct conflict with the specifically articulated Constitutional process,' reads the lawsuit.
OTHER STORIES YOU MAY ENJOY…
SHOULD A FLORIDA RESIDENT BE ALLOWED TO GROW HIS OWN WEED, CLICK HERE.
OR..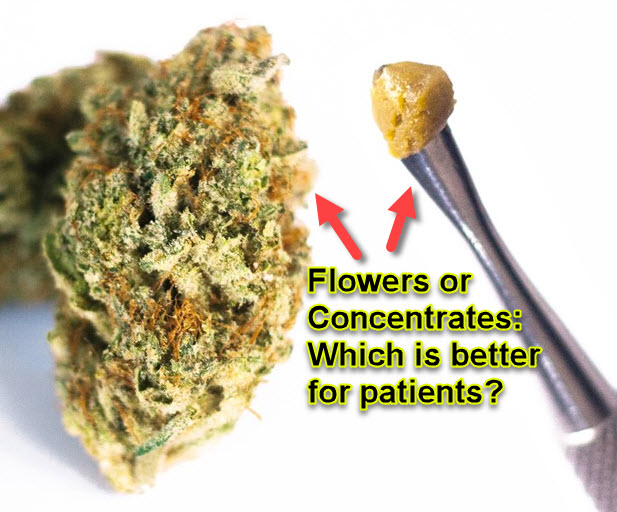 FLOWER OR VAPING FOR MEDICAL CANNABIS, CLICK HERE.