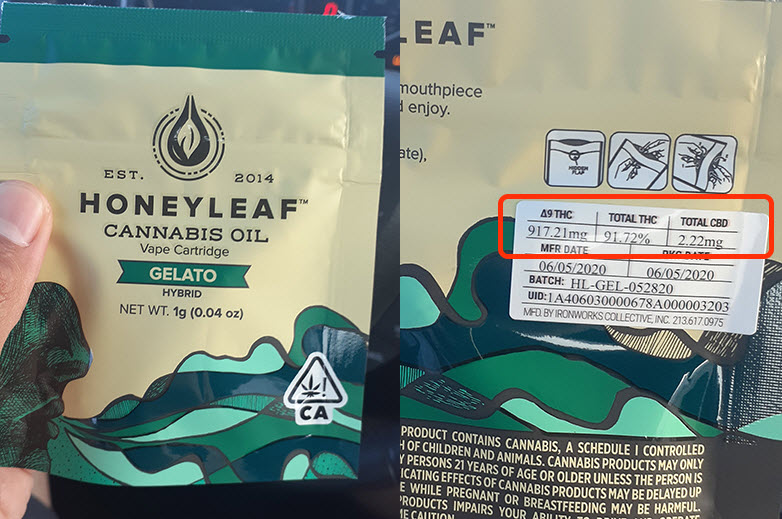 Honey Leaf cartridges are for sale in California with some above-average THC potency, and they include lab test results to prove it. What's even more incredible is the competitively low price of Honey leaf cartridges. These vape cartridges are prefilled with distillate oil and average 90% THC content. They are incredibly strong but do not include cannabis-derived terpenes. I had the chance to try out their Gelato and Sour Diesel options for this Honey Leaf cartridge review. I had mixed feelings when it came to trying both of these cartridges.
Taste Was A Hit Or Miss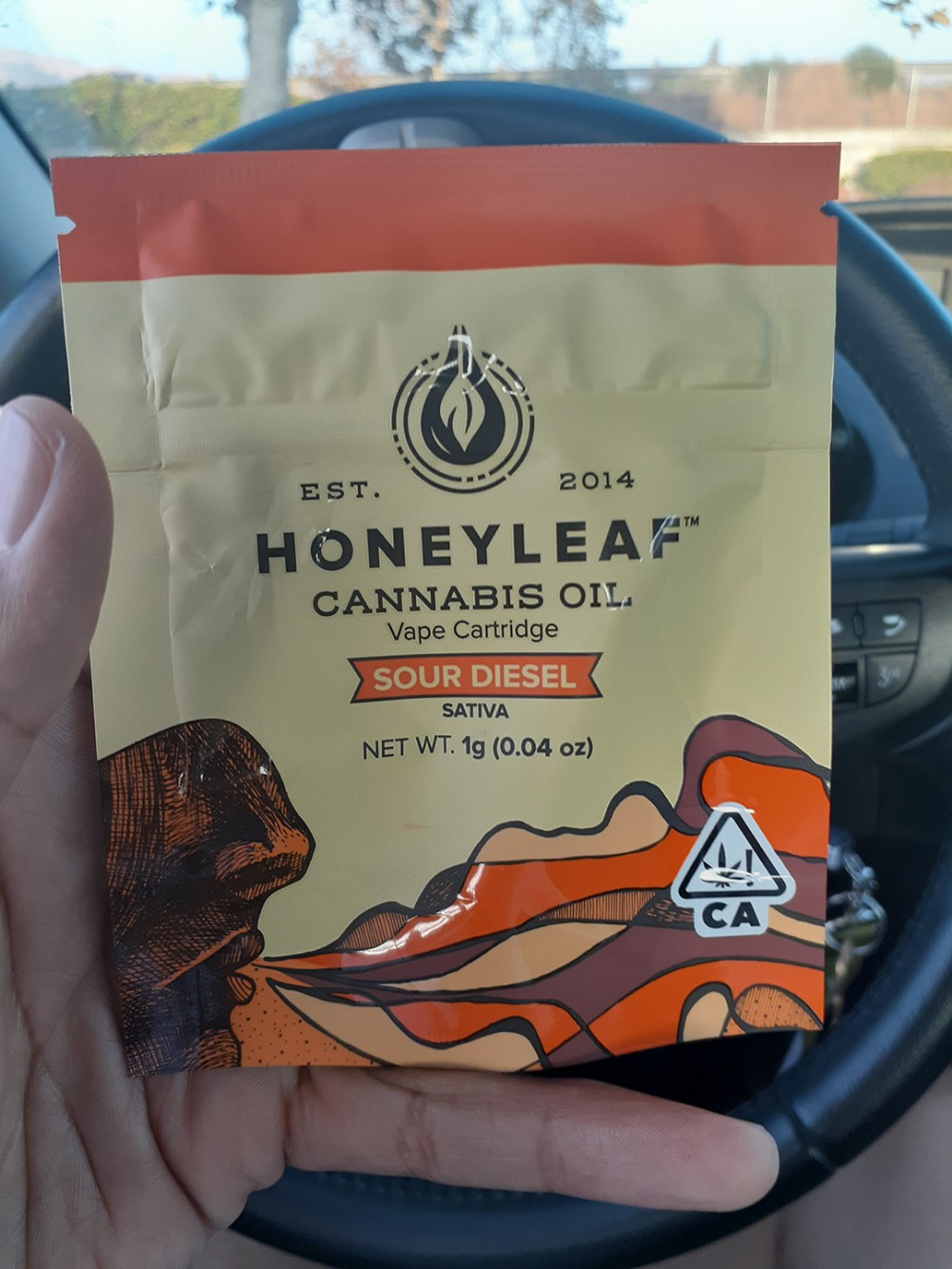 I liked the gelato vape cartridge from Honey Leaf because it had a hint of sweetness. Although it was a pleasant flavor, the Sour Diesel disappointed me with a more bitter taste. My friends were not fans of the Sour Diesel flavor either. I've tried Sour Diesel from the Brass Knuckles vape cartridge brand, which doesn't use cannabis-derived terpenes either. But I must say the Brass Knuckles Sour Diesel flavor is much better than the Honey Leaf cartridge option.
Official Instagram
This THC oil cartridge company has an Instagram with a small following of just under 5,000 followers. Check out their Instagram page here: https://www.instagram.com/honeyleafmj
We are confident as more people discover them, they will grow into a more popular THC oil cartridge option.
Cheap THC Oil Cartridge
These are not your ordinary cheap and low-quality cannabis oil cartridges. The retail price for a gram of Honey leaf cartridges cost only $ 30.00 before tax. This cannabis concentrate company is bringing a clean and cheaper THC oil cartridge to the market. They provide a solution to people wanting to spend less without losing a quality THC oil cartridge product.
I was not expecting too much from a cannabis oil cartridge that cost half the price of my favorite brand Raw Garden. But it turned out not to be a terrible THC cartridge as I anticipated beforehand.
90% THC Content Lab Tested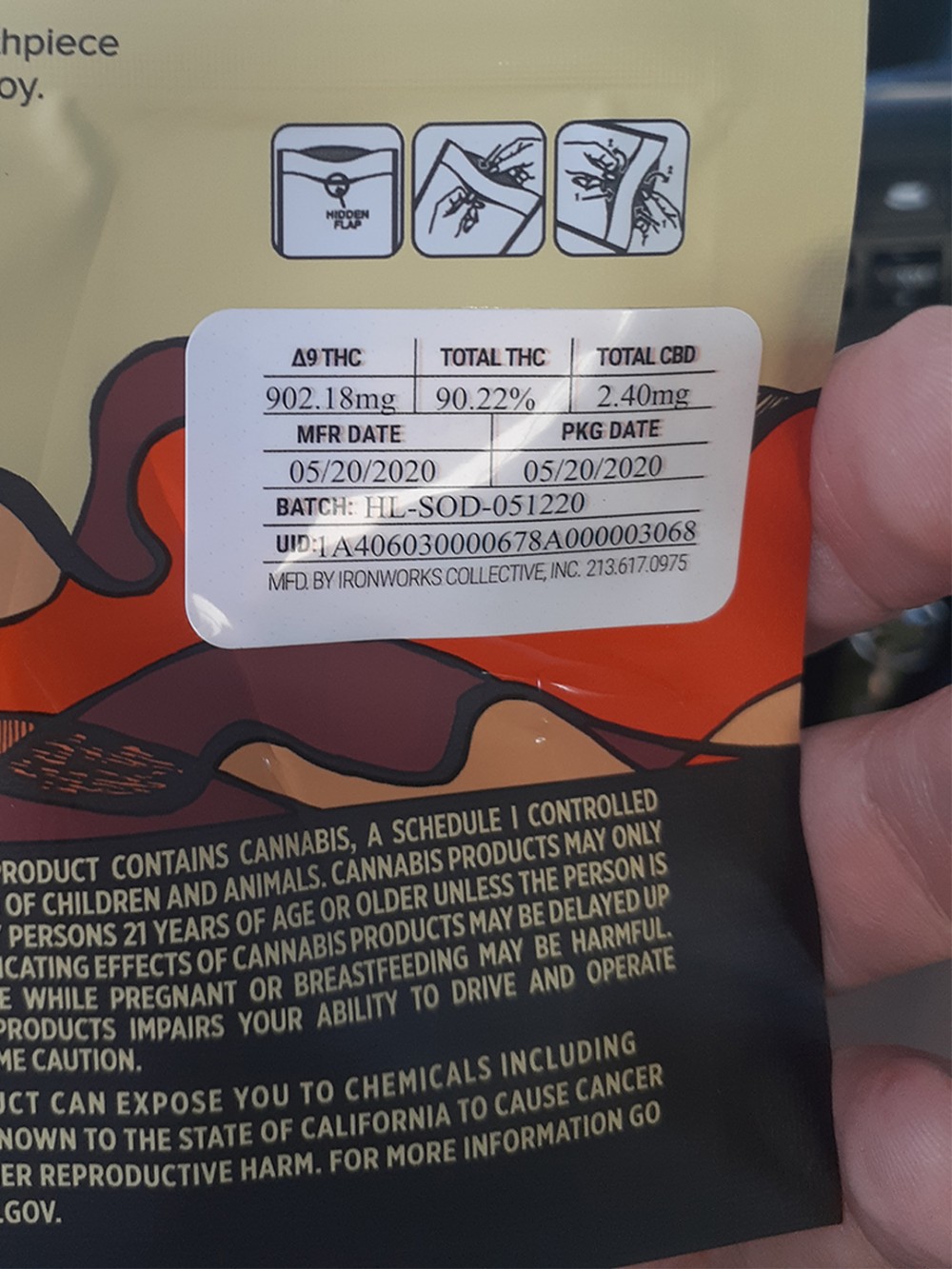 I've never tried a cannabis oil cartridge with THC potency as high as 90% until Honey Leaf. I didn't think it would make that much difference compared to other distillate cartridges with close percentages, but I was wrong. There was a noticeable and more intense high feeling from vaping the Honey Leaf cartridge. I remember taking a long hit until the vape battery flashed, and that's all I needed.
Great 510 Cartridge
Overall, my experience with the Honey Leaf review was mostly good. The vape cartridge is your standard 510 with a ceramic heating core. Similar to a Raw Garden cartridge, it provided me with effortless draws of massive clouds. There was no losing quality with their vape cartridge performance. It's great to see no quality loss in their vape cartridges at a lower price than the rest of their competition.
Overall, Honey Leaf cartridges are the best bang for your buck if you're after the highest potency. This is not a live resin cartridge option like Raw Garden, but it will get the job done even for someone with a high tolerance. They will hit you hard and fast with their potent psychoactive effects. It's great to see the legalization of marijuana finally start to bring the prices down to become more affordable.
Quick summary of our likes and dislikes about Honey Leaf cartridges:
Likes
Cheap
High THC content
Lab Test available
Sweet tasting Gelato cartridge
Dislikes
Not natural cannabis terpenes
Not all flavors taste good (Did not like the sour diesel)
Leave your own Honey Leaf review in the comments below if you tried this brand out. If I had to grade this cartridge for its overall quality and performance, I would give it a B+. Honey Leaf cartridges give a lot of value for a lower price than most that offer less. This is not a prefilled cartridge company that focuses on high profit first, and instead offers a high quality product for a cheap price. Very impressed with this cannabis oil cartridge company and the price they manage to sell against the competition.
Thanks to cannabis legalization In California, the prices of THC oil cartridges continue to trend with lower prices. Quality continues to become more clean with stricter regulations on the market. Buying cannabis oil cartridges that can be verified with test results from an established lab is important to stay healthy. It's also important to buy from a reputable delivery service or dispensary to avoid buying counterfeits.
GET MORE VAPE REVIEWS, READ THESE…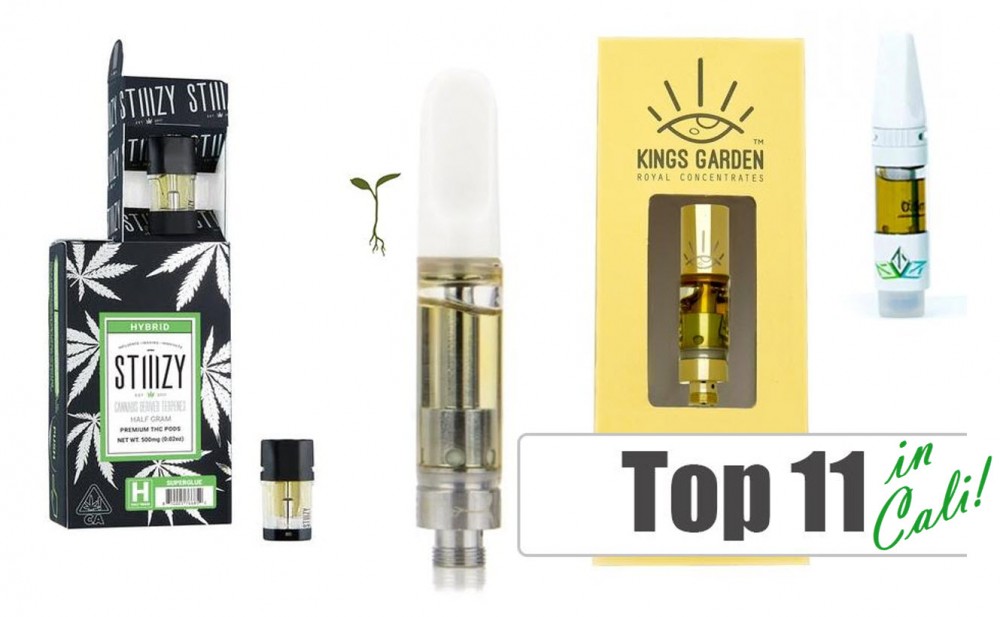 WHAT ARE THE TOP VAPE CARTRIDGES IN CALIFORNIA TODAY?
OR..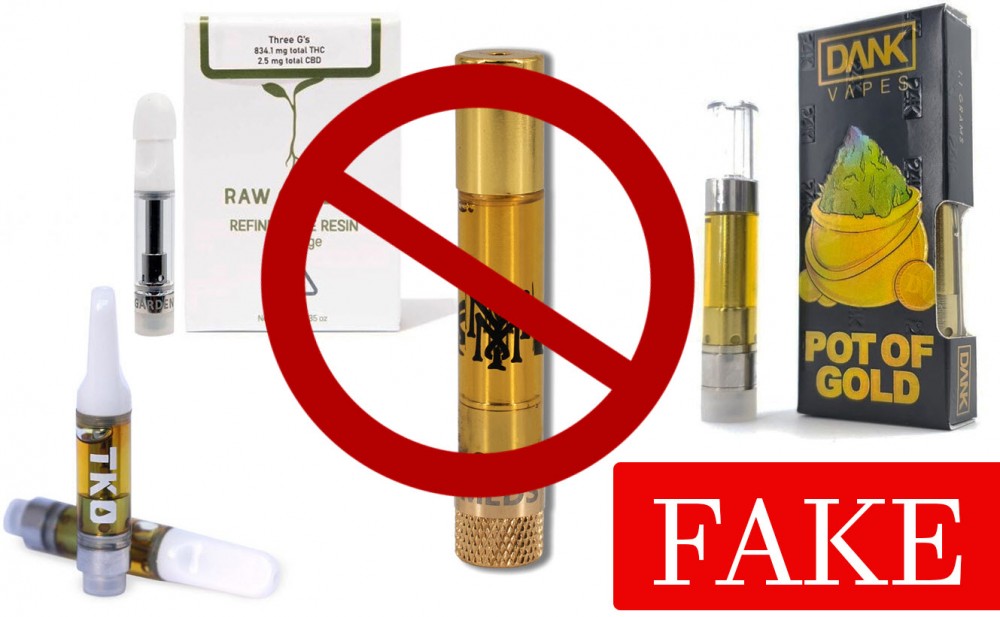 THE BIGGEST FAKE THC CARTRIDGES BRANDS TO STAY AWAY FROM!