How Cannabis as a Sleep Aid can be a Problem for Side-Sleepers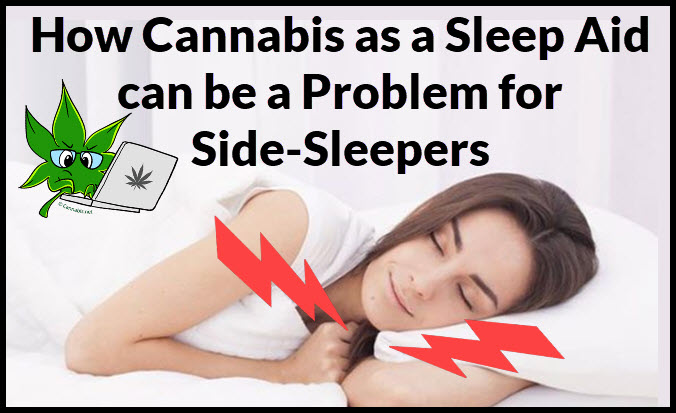 While the benefits of cannabis for sleeping are becoming apparent to millions of people each night, there is one group of people that should be wary of using CBD or THC to help with a good-night's sleep, side-sleepers.  A recent roundtable discussion on sleeping with some local chiropractors had some interesting insight on cannabis, sleeping, and correct posture.
What is a side-sleeper?
Anyone who sleeps on their side should be aware of the pros and cons of using CBD and THC as a sleep aid.  Why is a side sleeper at more risk than say a back or stomach sleeper?  It has to do with the fact that side sleepers tend to put their arms or shoulders under their pillows when the sleep.  On a given night, this is not a big deal as the body will send signals to the brain that the circulation or muscle needs to be moved and the brain will wake up and tell you to change positions or roll over.
When you use CBD and or THC, the brain can get those signals as muted or delayed.  A similar phenomenon happens with cannabis use when you don't get the signal that you need to urinate.  You will be fine and won't have any accidents, but when the signal pathway is working properly to the brain, you will be sent a fierce signal that you really, really, need to pee!  This usually happens when the cannabis effects wear off and the communication pathways are renewed between the brain and body.  As a nighttime sleeping tip, always try to pee right before you go to bed when using cannabis or CBD as a sleep aid, as your bladder will be as empty as possible when you start to fall asleep.
Why should side-side sleepers take note?
If the brain is in a state of relaxation with the help of cannabis, the signals that tell you to roll over or move your arm are muted.  On a given night, if you don't get these signals, you will wake up with a numb arm and get the tingling sensation of fresh blood coursing through your veins and arteries when you move and resupply fresh blood to your "arm that fell asleep".
What can happen to side-sleepers is that you are sleeping on your arm, under your pillow, and instead of getting the signal to roll over at 11:58pm to the brain, it gets muted or delayed until 2:15am.  These same great cannabinoids that relieve stress and anxiety so you can sleep better, can also not send signals to the brain about oxygen-depleted muscles and the need to pee.  What ends up happening is the muscles and the tendons around the scapula joint, the trapezius muscle (back of your neck and spine) and rhomboids and stay twisted or at an award angle for longer than they are designed to.  A muscle can tend to lock or get frozen over time if it is put at an unnatural angle, and this can lead to things such as stiff necks and back pain for cannabis users when they wake up.
What are some solutions?
Although it is hard, some side sleepers can try and sleep on their backs and stomachs.  If the upper torso is in aliment, then the chance of getting caught in an award sleeping position for too long is at a minimum.  Keeping correct pillow support and height is really all that back sleepers must worry about if they sleep too long in one position.  The second bit of advice for side-sleepers is that, if you can't break the habit of being a side-sleeper, try and not put your arm under your pillow as a prop or support when you sleep.  It is best to grab an extra blanket or pillow for support than to try and use your shoulder and arm as support.  The shoulder and arm muscles and become rigid or stiff by being in that positions too long, and with signals being muted to the brain, you could wake up with a stiff neck, shoulder, or back.
Cannabis and CBD are a wonderful, all-natural sleep aid that puts the body and mind into a deep state of relaxation.  This same deep state of relief that helps you quite the mind and get a good-night's sleep also can relax the muscular signals to the brain while you sleep, so you don't get the alert to roll over or move your arm.  If you use CBD or cannabis as a sleep aid and find yourself waking up and with stiff neck or shoulder pain, look at your sleeping positions and pillow selections.  Keep the head in a neutral state with either one or two pillows and try to keep that arm tucked in at your side as opposed to a form of support under your head and pillows.
SLEEP WITH ME, READ THESE..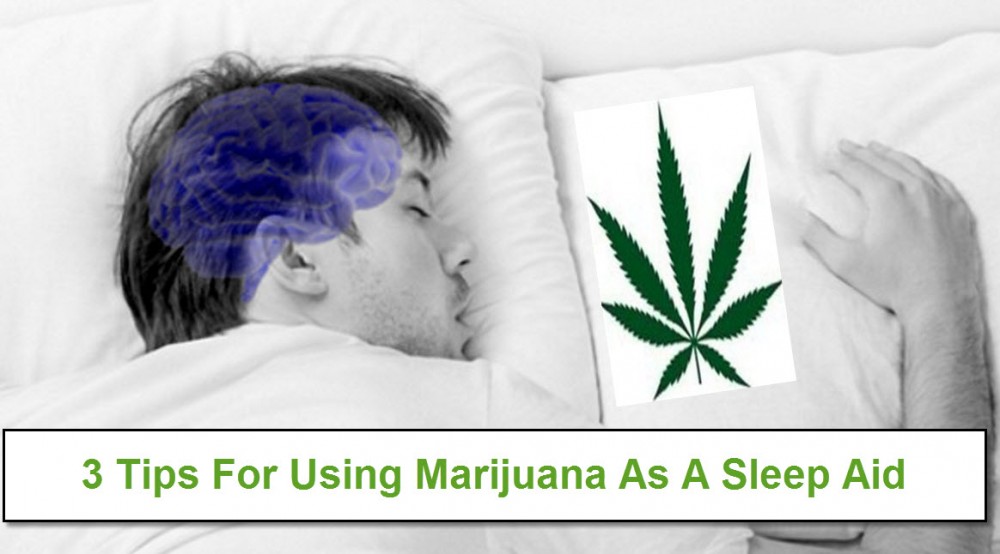 IS CANNABIS GOOD FOR SLEEPING OR BAD, CLICK HERE.
OR..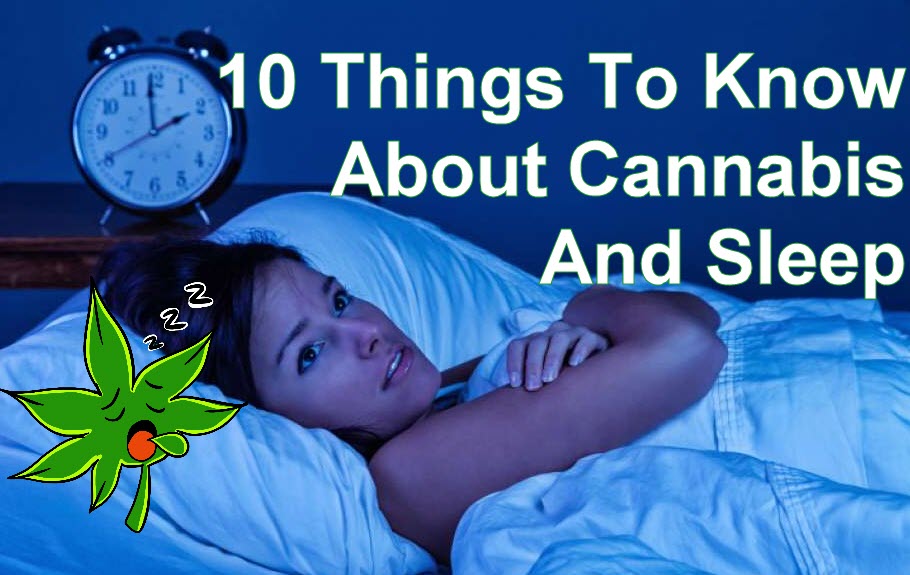 WHAT YOU NEED TO KNOW ABOUT CANNABIS AND SLEEP, CLICK HERE.
OR..
CANNABIS STRAINS FOR SLEEPING, CLICK HERE.