Canadians Spent $ 1.6 Billion On Weed In Just 3 Months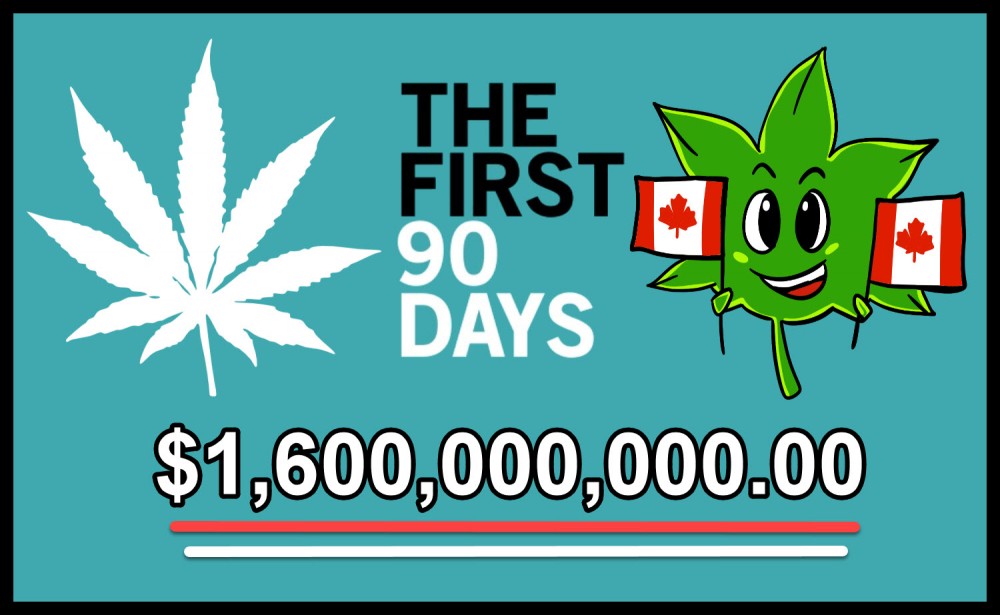 But The Black Market Is Still Going Strong
A new report issued by Arcview Market Research and BDS Analytics, entitled, The State of the Legal Marijuana Market, revealed that despite delays in legalizing cannabis recreationally, Canada managed to spend a total of $ 1.6 billion in just three months.
Three months.
That's more than twice the amount they spent on medical marijuana the entire 2017. Statistics Canada says that in 2017, spending for legal cannabis was at $ 5.7 billion although most of this went to the black market. These figures place Canada as the third biggest legal cannabis market in the world.
But it seems that pot-loving Canadians will make it to second, or even first place in no time.
The new report foresees the Canadian legal cannabis market to make $ 7.8 billion by 2022. With these figures, they will eclipse Canada as the biggest Cannabis market in the world. Most of the cash will go the recreational use market, although the report states that medical cannabis may still account for up to $ 1.4 billion in revenues within three years. Additionally, the report says that more Canadian adults are consuming cannabis; in 2018 alone there was an increase from 21-25% among users.
Meanwhile, the world legal cannabis market is expected to hit $ 41.9 billion come 2022, with 2/3 of it coming from recreational pot sales. The current illegal market in North America is valued at around double that based on the time of writing.
If not for supply shortages and other labor pains experienced by Canada's provinces when recreational cannabis was rolled out, they could have easily seen far, far higher figures in legal weed sales.
"Despite the speed bumps in Canada and California, the basic storyline prompting an explosion of investment in the industry in 2018 remains intact," commented BDS Analytics managing director and principal analytics Tom Adams. "The gradual legalization around the world of a plant which humans have been happily consuming for millennia is creating one of the largest industry-growth phenomena in history," he told Vice.
Black Market Still Going Strong
A national poll conducted by Ipsos for Global news in December revealed that a month into legalization, Canadians admitted that they were still buying pot from their usual dealers. Most of them haven't even explored what it was like buying from the newly-minted legal system. According to a Washington Post report, five black market dealers said that their sales have even seen a slight increase.
Is it really a surprise that Canada's black market is thriving?
A recent Statistics Canada report discovered that Canadians are paying as much as 50% more for legal weed compared to the black market. The average cost of dried cannabis per gram is $ 9.70 from a legal retailer, which is 49% higher than the average price for the same amount from the black market, which is just $ 6.51. However, analysts expect the price of cannabis to drop gradually as the years come, which reflect the situation in US states which legalized pot. More supply, more licensed producers should result in pot that's competitive with the black market.
In fact, when Canada decided not to allow illegal dealers to enter the legal market, they may actually be impeding the potential success of legalization, says Brock University drug and alcohol rehab expert Dan Malleck. He believes that the right thing provinces and territories should have done when Canada legalized cannabis on October 17, 2018, was to bring illegal dealers and growers into the legal market.
"They should have not just stockpiled cannabis," Malleck tells The Washington Post. "They should have created a mechanism that allowed illegal producers to move quickly into the legal producing system."
A majority of provinces and territories in Canada operate with sales being handled by shops that are both owned and operated by their local governments. Ontario and Alberta permit private retailers, but despite this, there are financial hurdles that prevent black market dealers from making the switch to the legal market. It costs as much as C$ 5,000 for an application fee for a license to legally sell cannabis. On top of that, annual licensing fees can reach a shocking C$ 25,000. Even for dealers who can afford these ludicrous costs, there's no assurance that you'll also pass the background and security checks mandated by each province.
Did Canada shoot themselves in the foot with the high costs involved with legalization? It remains to be seen how they do this year.
OTHER STORIES YOU MAY ENJOY…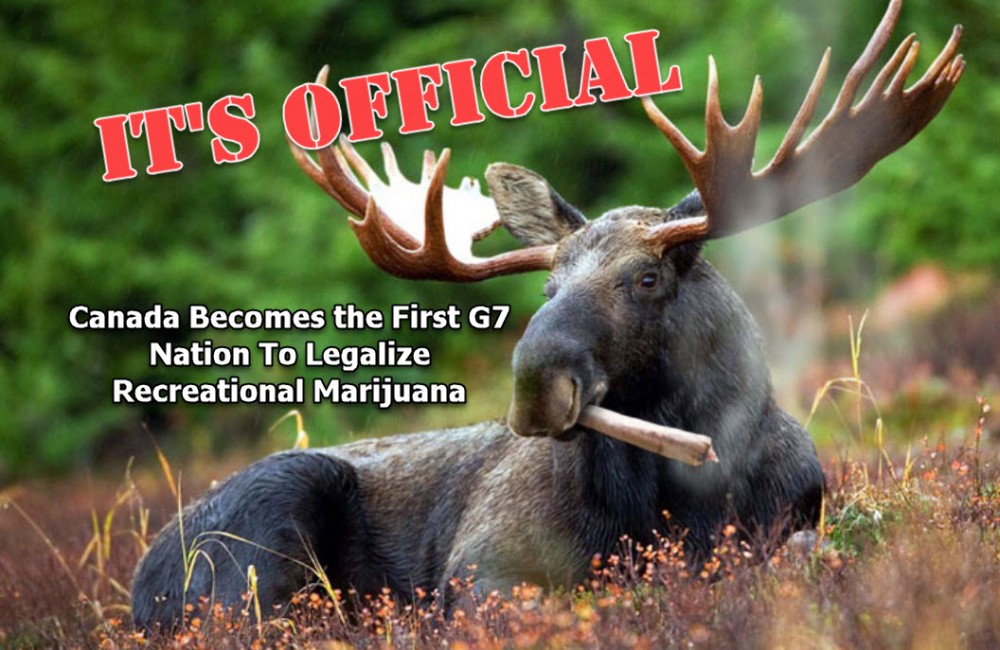 CANADA LEGALIZES RECREATIONAL POT, CLICK HERE.
OR..
CANNABIS LEGALIZES CANNABIS, WHAT YOU NEED TO KNOW, CLICK HERE.