How The Junk Food Industry Is Benefiting From The Legalization Of Recreational Weed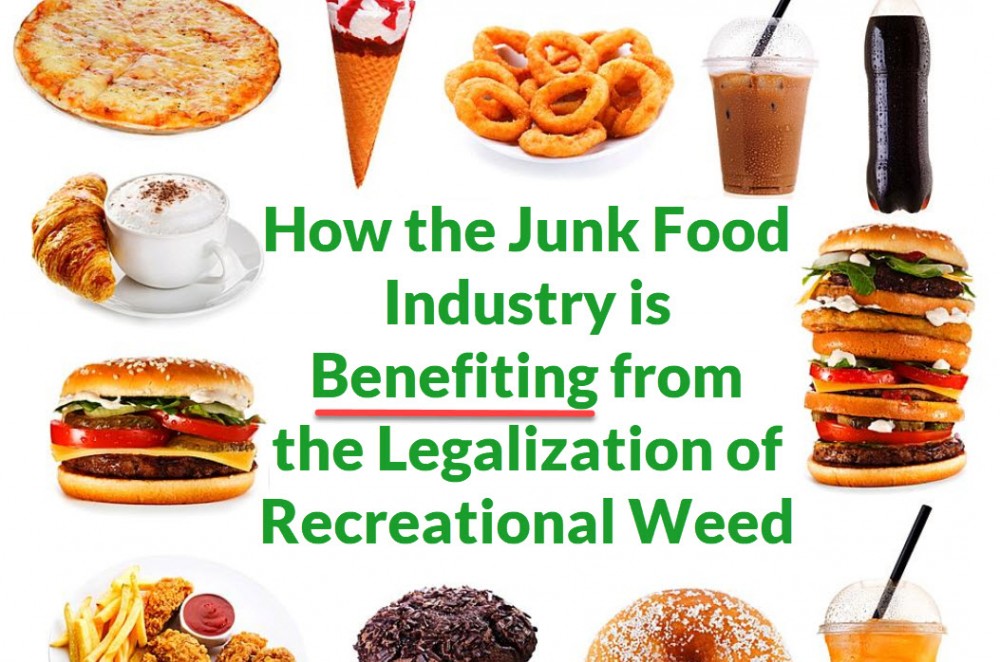 The infamous munchies that cannabis gives you has long been an aspect of stoner culture that we love and hate (weight gain!), and has also been portrayed in many hilarious pothead movies. Remember Harold and Kumar?
There's no denying that pizza, fast food, and potato chips all just taste so much better when you're stoned. In fact, you don't even have to be hungry. Pot WILL make you hungry.
Findings of a new study conducted by a researcher from the University of Connecticut revealed that your munchies have actually positively impacted sales of junk food. The study, published in the Social Science Research Network, involved analyzing data, most of which came from the Nielsen Retail Scanner database which contains 10 years of data from 2,000 counties in the United States. Specifically, they looked at how much people were buying on a monthly basis when it came to ice cream, chips, and cookies from mass distribution outlets, convenience stores, and groceries.
The researchers looked for changes in purchasing trends before and during the years Colorado, Washington, and Oregon legalized recreational pot. They found that immediately after adult-use pot was legal, there was a 3.1%, 4.1% and 5.3% increase in sales for ice cream, cookies, and chips respectively. Interestingly, sales for chips and ice cream saw a slight reduction after legalization though ice cream sales were always strong.
"These might seem like small numbers," explains Michele Baggio, an assistant professor of economics who led the study. "But they're statistically significant and economically significant as well."
Additionally, they found that the trends were consistent in the 3 states. The reason why other states with recreational cannabis laws weren't included in the study was that they needed 18 months of sales data for those states, and it wasn't available yet. Baggio had originally wanted to see if there was a link between cannabis legalization and a spike in obesity rates though they ended up focusing on sales trends. "I'm not an advocate for legalization or not," Baggio said. "I'm just interested in whether there are unintended consequences to the policy."
It's definitely not a surprise. Just make sure you aren't reaching unhealthy obesity levels because of your munchies habit.
In 2017, a study conducted by the John Hopkins University School of Medicine found that "Smoked active marijuana significantly increased total daily caloric intake by 40 percent…. Due to an increased consumption of snack foods."
Another study in the same year, led by Consumer Research Around Cannabis together with Green Market Report revealed that 43% of people who buy recreational cannabis within the last month went to McDonalds, while others went to Taco Bell, Wendy's, and Burger King. The study assessed states where adult-use pot is legal including Denver, Vegas, Washington DC, Portland, and Sacramento.
"McDonald's wins by virtue of the sheer number of locations – by default really," explains Consumer Research Around Cannabis VP Jeff Stein. "Those competitors which better understand cannabis users and their consumer habits can certainly close the gap by integrating what they learn through their marketing efforts."
Are We Going To See Cannabis In Fast Food Menus Soon?
A new analysis by experts at Cowan revealed that Starbucks, the biggest café chain in the entire world, might just be offering cannabis-infused treats on their menus soon. If they do, they will be the first fast food chain globally to do so.
Cowan's analysis revealed that the massive growing market for CBD has the potential to generate over $ 16 billion in sales come 2025. They say that the progress will largely be driven by established brands increasingly adopting CBD.
"In our monthly proprietary consumer survey, we were surprised to see that nearly seven per cent of respondents in January 2019 reported using CBD as a supplement," says Vivien Azer, senior research analyst in Cowan. "This strong consumer interest is validated by the growing number of brands and from factors that are now available through increasingly diverse retail channels, including Amazon, Sephora, and Neiman Marcus."
However, there is one major obstacle: hazy regulations for CBD sales and consumption.
"The dynamics are fluid, likely delaying adoption from major coffee players like Starbucks in the near term," says Andrew Charles, Cowan analyst. "Should the regulation of CBD oil as an additive to food/beverage change or craft/independent coffee shops find a way to comply with the existing regulation, we could envision Starbucks ultimately piloting the ingredient."
OTHER STORIES YOU MAY ENJOY…
GETTING STONED WITH THE MUNCHIES, CLICK HERE.
OR…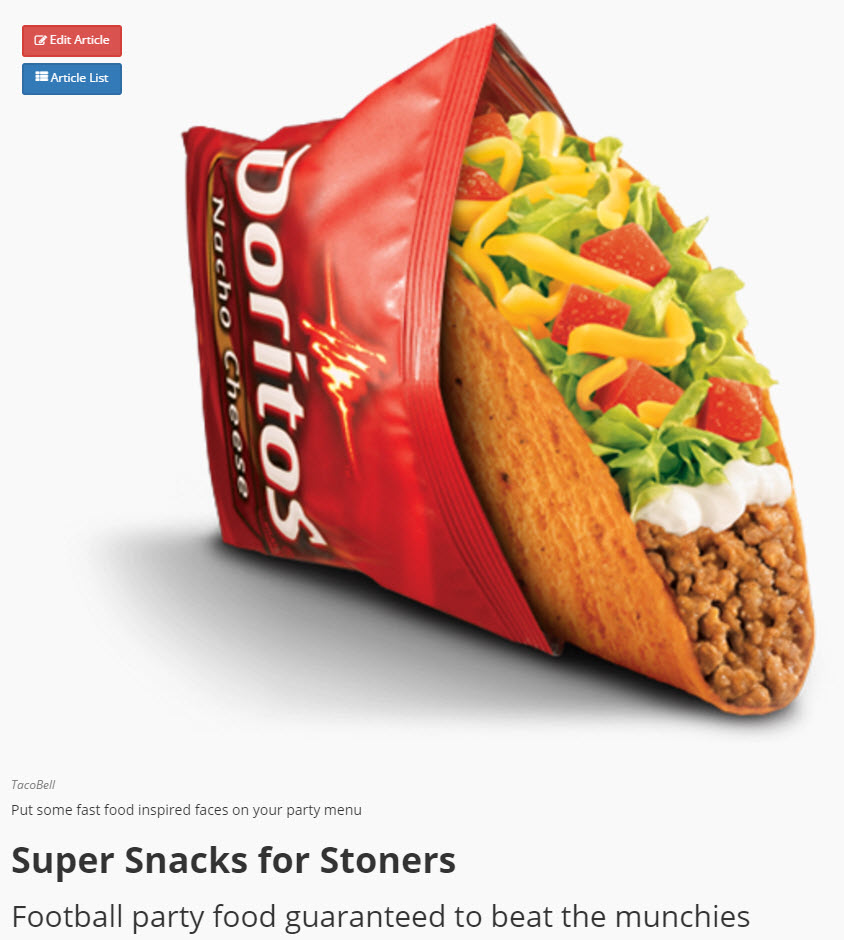 SUPER SNACKS FOR STONERS AND POT HEADS, CLICK HERE.