How to Buy High-Quality CBD Oil
Many people are now discovering the true benefits of CBD oil. CBD is one of the most well-known cannabinoids found in the cannabis plant, and it doesn't have any psychoactive effects; it's purely medicinal and won't make the user high. Some of the various benefits of CBD oil include reducing inflammation, providing pain relief, working as an antidepressant and it even has anti-acne properties. But finding the right, high-quality CBD oil can be a daunting task, especially if you are a newbie.
CBD oil has been getting more attention than ever over the last few years. It's an amazing supplement that has the potential to help thousands of patients all over the world. Most people buy CBD oil online for convenience and to find high-quality brands that have been produced in strictly regulated conditions. Unfortunately, now that CBD oil is a growing industry, there are a few unscrupulous scam-artists out there trying to rip customers off.
With the continuous growth in the popularity of CBD oil, it's not always easy for customers to determine which products and brands are trustworthy. New brands are constantly emerging with promises to offer the best, high-quality supplement. Here are a few things to consider when shopping for high-quality CBD oil.
The manufacturing process
Yes, it matters how CBD oil was made. Since the CBD oil industry is still so new, there aren't many regulations in place to control the manufacturing process. In other words, different CBD brands may have different extraction methods in place to process the CBD oil from hemp or cannabis.
Some companies may use cheap extraction methods in order to sell their products at a ridiculously low price. This often involves toxic solvents that are dangerous to our health, such as hexane, butane, propane, and pentane. High-quality companies will use organic, pharmaceutical-grade ethanol to process CBD. Ethanol is used to remove unneeded residues and toxins from the base of the hemp plant.
High-quality CBD oil can also be extracted using a process known as supercritical CO2 extraction. This involves using carbon dioxide under high pressure in an exceptionally cold  environment. It requires expensive equipment, production expertise, and supercritical CO2, but it ensures the CBD oil maintains its purity throughout the process.
Ultimately, you need to research the vendor's production methods before buying CBD oil. This information should be available on their website or by talking to a customer service representative.
How the CBD was sourced
Just like any manufactured product, the best way to ensure quality is to use high-quality materials. In other words, you need to think about where the hemp was grown. If the hemp plant that is used in the production of CBD oil was cultivated on land that is rich in heavy metals like lead and mercury, the oil would reflect the amount of heavy metals that were absorbed by the plant. This will make it unsafe for human consumption, especially for those who are vulnerable to toxins.
Manufacturers with only profit in mind may choose low-quality hemp to process as CBD oil, and it's likely that this hemp will be polluted with heavy metals. When looking to buy high-quality CBD oil, you need to look into where the company sources their hemp from. Try to find US grown hemp, since US farmers are required to be certified by the by state departments of agriculture. This information should be available on the company website or through customer support.
Check for "Whole Plant" or "Full Spectrum" label
Another feature of high-quality CBD oil is that it's manufactured using the whole plant. This ensures that the oil contains not just CBD, but also the full range of cannabinoids, terpenes, and flavonoids found in the hemp plant. These are all thought to work synergistically with CBD, which makes the benefits exponentially greater than CBD alone. CBD isolates (CBD-only oil) are becoming increasingly popular, but it's actually just a cheaper material than whole plant extracts.
Always check the label on the CBD oil product to determine whether the manufacturer uses the whole plant in their products. Alternatively, you can check the website for this information. The other term used for 'whole plant' is full spectrum.
Check for third-party lab results
High-quality CBD oil brands will always provide third-party lab results to their customers. Independent labs exist to ensure that CBD oil is everything that it claims to be. Typically, results for high-quality CBD oil should show that there are high levels of CBD, low levels of THC, and a lack of impurities that can be harmful to consumers.
Reputable brands of CBD should always have recent lab results available for their products. Some may provide these results on their website, but others include them in their packaging, or sometimes both.
CBD oil is growing in popularity each and every day. The good news is that it seems as though it's here to stay. While most brands do provide high-quality products, not all companies maintain the same level of integrity. Over time, CBD regulations and enforcement will likely increase, especially after cannabis is fully legalized. However, until then, you the consumer, should be cautious about which CBD brands to trust.
OTHER STORIES YOU MAY ENJOY…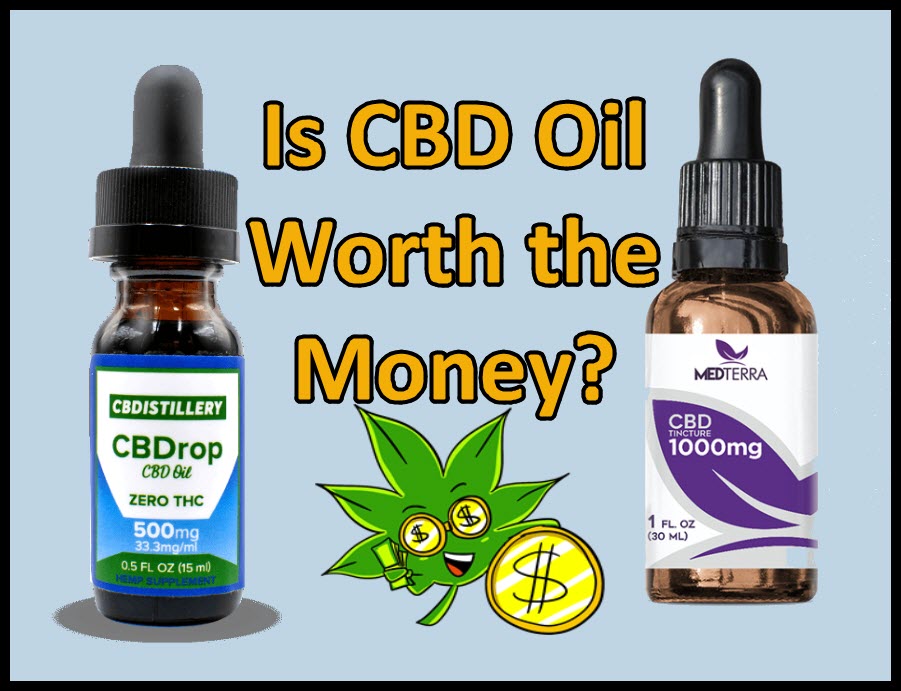 IS CBD OIL WORTH THE MONEY, CLICK HERE.
OR..
WHAT IS THE DIFFERENCE BETWEEN HEMP OIL AND CBD OIL, CLICK HERE.