Israeli Researchers Discover How And Why Autism Responds Well To Cannabis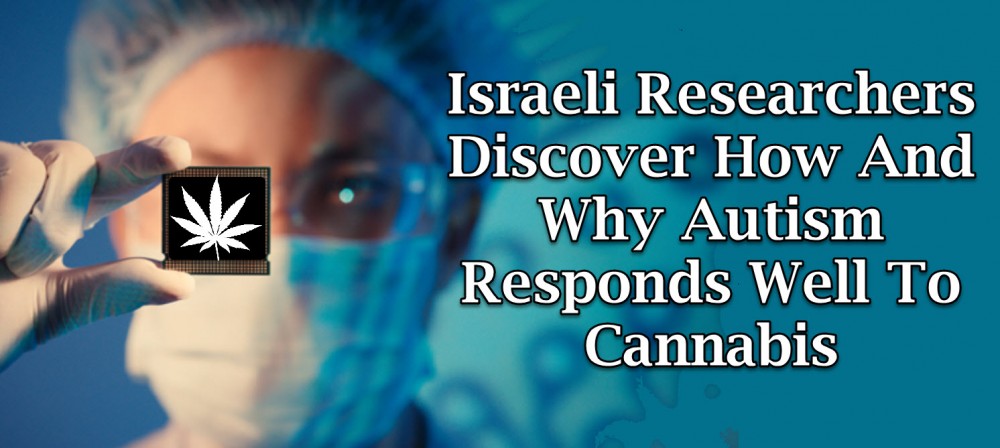 Israeli scientists have discovered the reason why kids with autism respond so well to cannabis medications – it's because they have lower endogenous cannabinoid levels compared to matched controls.
The study, which was published in the medical journal Molecular Autism, involved analyzing the endocannabinoid serum rates among 93 patients with autism spectrum disorder (ASD) and compared them to controls. The researchers found that the children with ASD have "substantially lower" serum levels of anandamide, a primary endocannabinoid, as well as other compounds.
Israeli scientists have long been in the forefront of autism research, as well as other medical applications of cannabis. This has been a great help to the scientific community at large, who have found it challenging to gain a better understanding of autism among children. This condition spares no one, yet every autistic child is affected in a different way. For this reason, finding standard treatment options has been close to impossible. But cannabis is proving promising for autism.
Researchers from the Ben-Gurion University of the Negev together with the Soroka University Medical Center are among the latest to vet the efficacy of cannabis oil for treating ASD. The study, published in Scientific Reports, reveals that several symptoms of ASD such as rage, tics, and depression were greatly reduced in patients that were given cannabis oil.
"Overall, more than 80% of the parents reported significant or moderate improvement in their child," writes the study's lead author Lihi Bar-Lev Schleider, in a statement. Within 6 months, 30% of the patients reported dramatic improvements and 53% of them reported moderate improvements. Meanwhile, 15% didn't respond positively to cannabis oil. Assessments show that some 40% of the patients were successfully able to dress and shower themselves independently after treatment, which is a huge achievement for any child with autism. Another 30% of the patients said that they had better sleep, and there was almost 10% improvement in concentration.
For the study, researchers mostly used a cannabis oil that contains 30% CBD and 1.5% THC. There have been some studies that have verified that a combination of both CBD and THC is more effective than just CBD alone; proof that the entourage effect does work.
"While this study suggests that cannabis treatment is safe and can improve ASD symptoms and improve ASD patient's quality of life, we believe that double-blind placebo-controlled trials are crucial for a better understanding of the cannabis effect on ASD patients," says Dr. Victor Novak, who helped work on the study.
Furthermore, the scientists who worked on the study make mention that they used cannabis-based medications and not hemp-derived cannabis.
Another study from last year, also conducted by Israeli researchers, found strong evidence that highly concentrated CBD with some THC is indeed beneficial for the treatment of autistic children. Sixty children participated in the study, and were given cannabis oils containing 20% CBD and 1% THC for a minimum of 7 months.
The study found that a whopping 80% of the kids surveyed saw an improvement in their symptoms, while little or no improvement was seen when they used conventional medications.
The study, led by Dr. Adi Aran, who heads the pediatric neurology department at the Jerusalem Shaare Zedek Hospital, asked parents to fill out a questionnaire after the treatment session with the intention of summarizing the condition of their child. The questionnaires also helped shed some light on anxiety levels, behavioral changes, and the ability to communicate.
Other incredible findings include: half of the participants revealed great improvements in communication, and 40% of them reported a reduction in anxiety.
Dr. Aran is a pioneer in cannabinoid treatment for autism in Israel. In 2017, he started a project which would evaluate 120 children with autism, and is the first of its kind around the world. Thanks to funding from the Israeli government, the study was made possible.
We need to find a better understanding solution to treat autism, because no one knows what causes it and we still don't have a cure. Not all kids respond well to conventional pharmaceutical drugs, and many of those have serious side effects. Thankfully, cannabis is giving both parents and kids hope, but more studies on the correct dosage and CBD:THC ratio is necessary to help shed light on how to best use cannabis for autism.
OTHER STORIES YOU MAY ENJOY…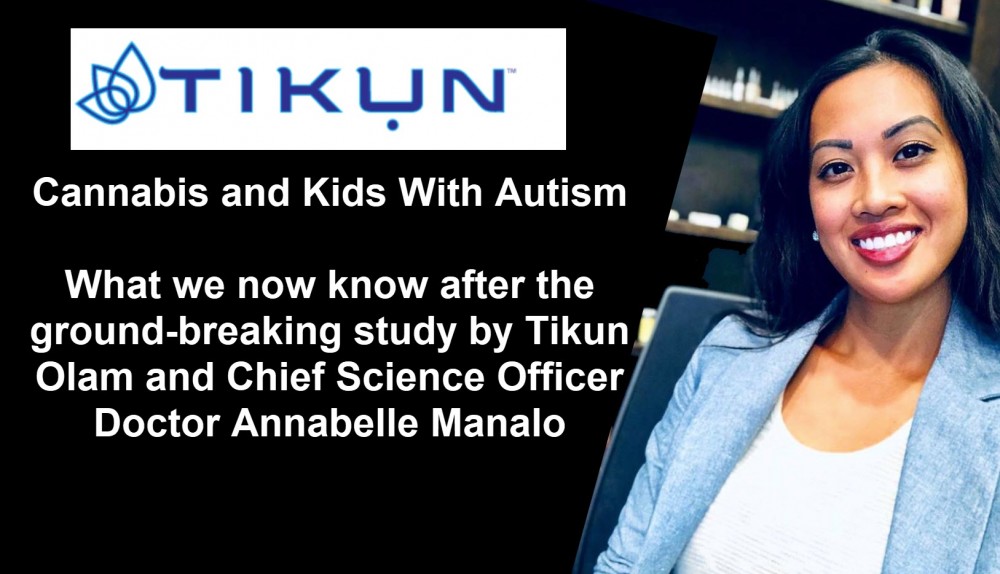 THE LARGEST CANNABIS AUTISM STUDY EVER IS DONE, CLICK HERE.
OR..
AUTISM STUDY WITH CANNABIS IN ISRAEL , CLICK HERE.