Legalizing Cannabis In All 50 States Would Slash $ 18.5 Billion From Big Pharma's Deep Pockets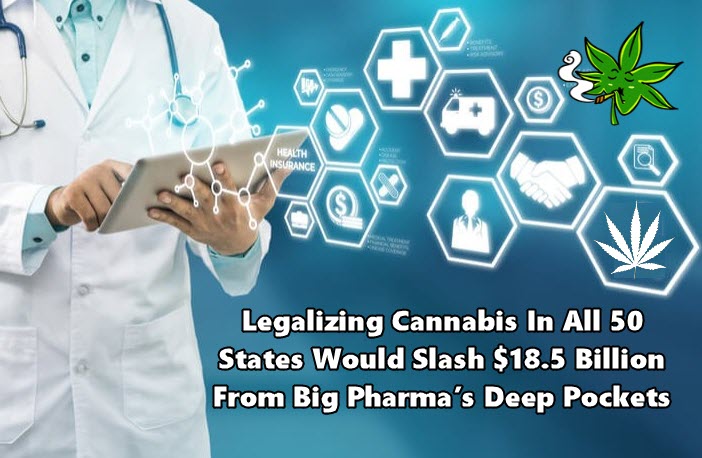 Big Pharma has a lot to lose when it comes to legalization.
In fact, as each state adopts a new cannabis-friendly measure, Big Pharma feels the threat.
New Frontier Data released the results of a study from 2017 called "From Prescription to Recommendation: How Cannabis Could Disrupt the Pharmaceutical Industry". It revealed that should medical cannabis be legal in every one of the 50 states, this could result in $ 18.5 billion worth of losses for pharmaceutical industries. Though the report assessed the years between 2016-2019, this just goes to show why Big Pharma is such a staunch opponent of marijuana legalization.
The report explains that as more people are switching to cannabis to treat chronic pain, sleep disorders, PTSD, nerve pain, anxiety, chemotherapy-induced nausea and vomiting, glaucoma, Tourette's syndrome, and seizures, conditions that the National Academies of Science indicates that cannabis is the most successful in treating, it takes a huge slice out of Big Pharma's pockets.
"The United States constitutes 35 percent of the global pharmaceutical market, the largest market in the world, and a major driver of the US economy. It is one of the many industries that will be impacted by the growth of the legal cannabis market and we are already starting to see that trend in legal medical states where the use of key prescription drugs is down by 11 percent," says New Frontier Data CEO and founder, Giadha Aguirre De Carcer. "If cannabis were to be adopted nationally, we would begin to see a trend of patients turning to medical cannabis as a substitute or complement to pharmaceuticals."
States Are Seeing Effects Already
States that have legalized medicinal cannabis have already started to see the positive impact of it with regard to the use of prescription and pharmaceutical drugs. According to two recent studies by the American Medical Association, legal access to cannabis results in a reduced dependency on addictive drugs.
"Medical cannabis laws are associated with significant reductions in opioid prescribing in the Medicare Part D population," said one paper written by the researchers at the University of Georgia in Athens. "This finding was particularly strong in states that permit dispensaries, and for reductions in hydrocodone and morphine prescriptions."
Meanwhile, the second study written by researchers from the Emory University and the University of Kentucky indicated that "marijuana is one of the potential nonopioid alternatives that can relieve pain at a relatively lower risk of addiction and virtually no risk of overdose." Specifically, they found that when there are laws that allow medical or recreational marijuana, it has "the potential to lower opioid prescribing for Medicaid enrollees, a high-risk population for chronic pain, opioid use disorder, and opioid overdose."
"Marijuana liberalization may serve as a component of a comprehensive package to tackle the opioid epidemic," wrote the researchers.
"States with active dispensaries saw 3.742 million fewer daily doses filled; states with home cultivation only laws saw 1.792 million fewer filled daily doses," said one of the studies which analyzed medical cannabis laws.
"Furthermore, the implementation of adult-use marijuana laws was associated with a 9.78% lower Medicaid spending on prescription opioids, equivalent to an annual savings of $ 1,815 Medicaid spending per 1,000 enrollees," said one of the studies. "The implementation of medical and adult-use marijuana laws was also associated with a lower rate of Medicaid-covered prescriptions for nonopioid pain medications of 8.36% and 8.69%, respectively."
These new studies were among the latest to be published last year, which verified that cannabis laws indeed to help reduce a dependency to opioids. Cannabis-friendly states are definitely a viable solution for treating the opioid crisis. "Combined with previously published studies suggesting cannabis laws are associated with lower opioid mortality, these findings further strengthen arguments in favor of considering medical applications of cannabis as one tool in the policy arsenal that can be used to diminish the harm of prescription opioids," write the team from Georgia. "Furthermore, a growing consensus suggests that cannabis can be used to effectively manage pain in some patients. If initial licit prescriptions for opioids can be reduced, then there is a plausible theoretical pathway to anticipate that opioid misuse and abuse could also fall."
The studies also show that when legal access to cannabis is available, many patients tend to choose pot over pills.
OTHER STORIES YOU MAY ENJOY…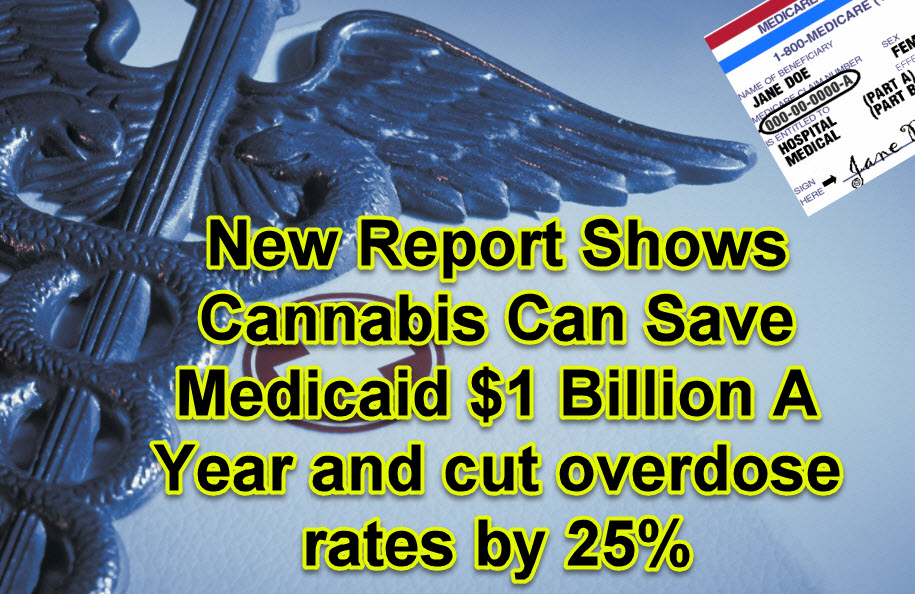 HOW MEDICAID AND MEDICAL MARIJUANA COULD WORK, CLICK HERE.
OR..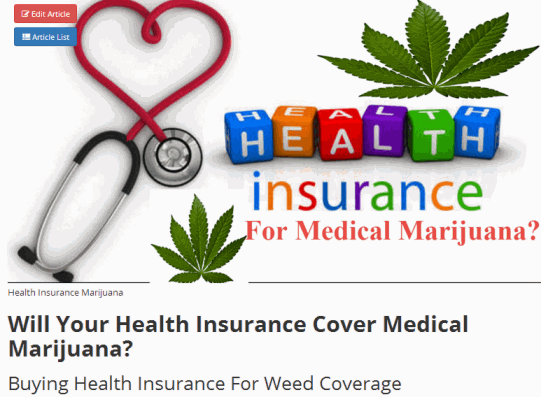 HEALTH INSURANCE FOR MEDICAL MARIJUANA, CLICK HERE.