LOS ANGELES DISPENSARIES – DANK DEALS
Welcome to Hollyweed! Uh, we mean Hollywood. But Los Angeles has much more to offer than celebrity sightings, women in Lulu Lemon 24/7, Republiq, and traffic. LA has a ton of great dispensaries to explore right before you hit up the City of Angels' best spots throughout town. Maybe check out a beachfront area in Malibu, hit up the Santa Cruz Boardwalk, or just take in the many coastal attractions throughout – all best enjoyed with a buzz after hitting up these dispensaries.
Here's a list of some of the best Los Angeles dispensary deals that can save you a few extra bucks (many dispensaries only allow each customer to use one promo at a time):
Koreatown Collective does not sell kimchi, but they do have a fantastic selection of weed and great service. Koreatown Collective is conveniently located near the Hollywood area and they pride in offering top-shelf cannabis and cannabis products such as edibles, equipment, concentrates, and flowers all at competitive prices. Don' forget to check out their newly-launched @hmbldtTM products, which are specifically targeted products for treating health issues with precision thanks to its unique formulas in 2.2.5mg doses through the hmbldt dose pen. Deals include:
First time patients get upgrades up to 5 grams for an additional $ 5 or $ 10 spend
Donate a Eureka CO2 cartridge and get a free vape battery
3 edibles for $ 10 donation
Universal Collective is a pre-ICO and Prop D compliant dispensary that's been around since 2007. The Universal Collective takes pride in superior customer service, top-shelf medicine in various forms, compassionate donations, and carries an impressive range of therapies as well as merchandise. Members also get free consultation on how best to use cannabis as well as free cannabis education. Deals include:
First time patients get a complimentary gram of their choice with a minimum of $ 10 donation (of equal or less value of your donation)
Come in your birthday for free edibles
Refer a friend to increase your rewards points and get a free eighth (restrictions apply)
Hollyweed Collective is a California-compliant dispensary serving organically grown top-shelf plants, private reserves quality indoor medical cannabis, and organically grown light deprivation as well as outdoor grown medical cannabis. Hollyweed also has an extensive selection of pure extracts from the biggest names in the industry including Bloom Vape, Alpine, FlavRX and more. Deals include:
First time patients donate less than an 1/8 to get a free gram of your choice
Donate more than 1/8 and get a 5g 1/8
Happy hour from 4:20-8:00pm everyday
Discounts for seniors and vets
King Kush Collective takes pride in giving each patient "The Royal Treatment". King Kush Collective is one of the best dispensaries in Los Angeles for a reason, and they've been the recipient of several awards including being labeled the #1 Shop in Southern California among other collectives in the area. They carry a full line of all the vape companies around today, many different kinds of concentrates and wax, and even hard-to-find strains and equipment. King Kush Collective also has an ATM on site – just in case you get carried away! Deals include:
First time patients get a gift bag + dab hit
Top shelf 1/8 for $ 25
7g for $ 50 for any top shelf indica
$ 6 off LA Kush Brass Knuckles
$ 10 off all 1g syringes
x2 G lemonades at $ 20
x2 Dixie Drinks at $ 35
Buy 1g of wax and get the second gram at 50% off
LaxCC Pre-ICO in Lincoln Boulevard carries an excellent selection of more than 40 lab-tested strains plus a great choice of hybrids, sativas, and lots of other goodies at competitive prices. They play loud music so if you want to feel a party vibe as you shop for goods, this is the place to check out. Some of their deals include:
First time patients get grams for $ 10
Mix and match two kinds of top-shelf grams for $ 30
Loudpack Select strains: 1gram for $ 50 and 2grams for $ 80
What are your favorite places for dispensary deals in Los Angeles?
OTHER STORIES YOU MAY ENJOY…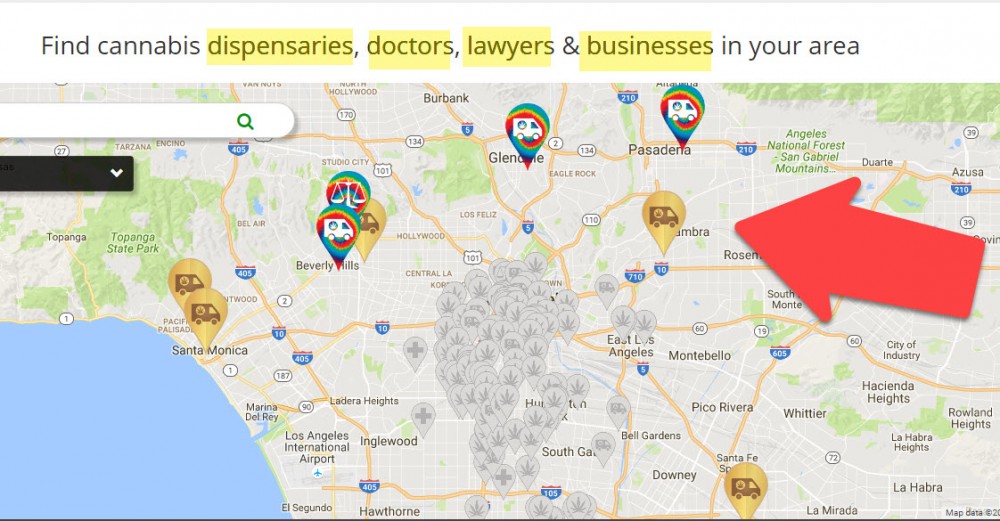 LOS ANGELES DISPENSARY, CLICK HERE.
OR..
LOS ANGELES RESTAURANTS THAT ARE CANNABIS FRIENDLY, CLICK HERE.