How Do Most US Mayors Feel About Cannabis? Most Want To Legalize It, Says Survey
A majority of US mayors support legalizing cannabis in their cities, reveals a survey conducted by Boston University.
The 2018 Menino Survey of Mayors, which was started back in 2014, takes a look into mayoral views on a range of issues from cannabis legalization to urban health challenges. It surveyed 110 mayors to come up with a representative sample of those running several cities around the country with populations exceeding 75,000.
In the statement, "Marijuana should be legalized, regulated and legally sold in your city," 55% of mayors agreed. Meanwhile, just 35% didn't support having cannabis sold in their cities. "Many mayors suggested that their views on marijuana were less about philosophy or values and more about practical challenges related to policy implementation," reads the summary of findings.
The officials also reflected partisan divide in their opinions; 62% of Democratic mayors supported legalization while just 25% of Republicans did. Just 22% of Democrats were against ending prohibition completely, but 67% of Republicans were against it.
Ten states around the country have already passed measures to legalize recreational use of cannabis, but federal law still says it's illegal. For this reason, many states are in direct conflict with the government's stance on legalization.
The National League of Cities, a group representing over 19,000 municipalities around the country, passed two resolutions late last year during their annual meeting, calling for the US government to address drug law reform once and for all. They argued the numerous complications that arise from conflicting federal and state regulations.
The first resolution called for the need to allow cannabis businesses access to financial services, urging both Congress and government to "resolve the conflict between state and federal cannabis laws," and "provide guidance to financial institutions that results in the cannabis market having access to the federally regulated banking system." On the other hand, the second resolution pleads for the rescheduling of cannabis once and for all, and to remove it completely from the list of controlled substances. It asked for Congress to "pass legislation that would ensure states and local governments have the ability to establish laws and regulations on the manufacturing, distribution, and sale of medical and adult-use cannabis within the state." The second resolution explains that in doing so, it could "allow greater federal, state and local regulation of the industry to ensure the cannabis people are buying is not covered with mold, fungus, pesticides, or other harmful substances."
The local officials who attended the conference also joined in on other panels which provided useful information on how elected officials could better make use of and understand the legal cannabis market. 
Mayors And Other Officials Speak Up, But The Feds Don't Listen
These instances of local elected officials calling for drug reform are not isolated.
Yet, the federal government isn't budging.
In June of last year, ex Speaker of the House and former Ohio Republican Congressman John Boehner joined in with other US mayors who urged the federal government to stop getting in the way of cannabis legalization.
Boehner once opposed legalization, until he joined the Acreage Holdings board as an advisor. Acreage Holdings, a cannabis investment group, says that cannabis has "transformational power to heal and change the world." Boehner spoke to WCPO-TV telling people about the efficacy of the drug in treating PTSD for military vets, opioid addiction, and pediatric epilepsy. "There's a lot of evidence that it works, when you look at kids with epilepsy and the fact that they're taking the non-psychotic part of this plant and reducing the number of seizures they have," he told WCPO-TV. He turned a new leaf; just in 2011 he said he was "unalterably opposed" to legalizing cannabis and also voted against it in 1999.
Speaking with vets in recent years perhaps is what did it; he says that vets with PTSD and chronic paid should "have access to medical marijuana because we believe it will actually help them… when you look at the states where medical marijuana is pretty prevalent the use of opioids is down 25 percent."
Boehner also says, "if the states decide they want to do this, it's up to them. I'm not going to be an advocate in terms of what the states should or shouldn't do that's clearly up to them."
OTHER STORIES YOU MAY ENJOY…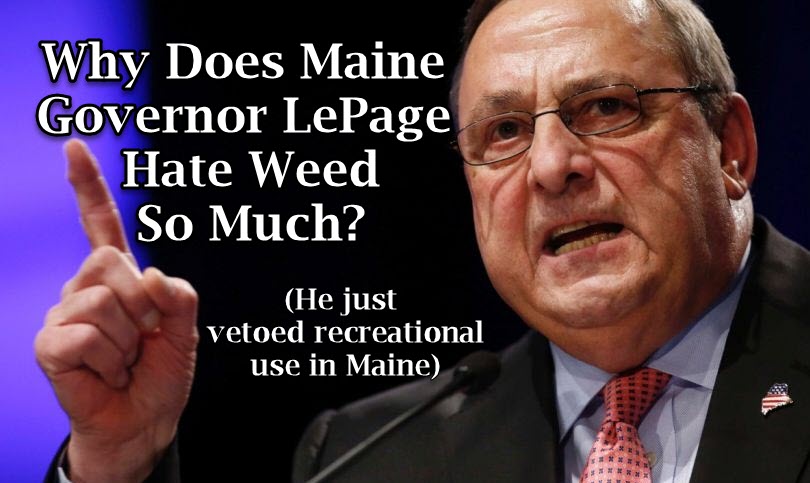 GOVERNOR LEPAGE ON WHY HE HATES MARIJUANA, CLICK HERE.
OR..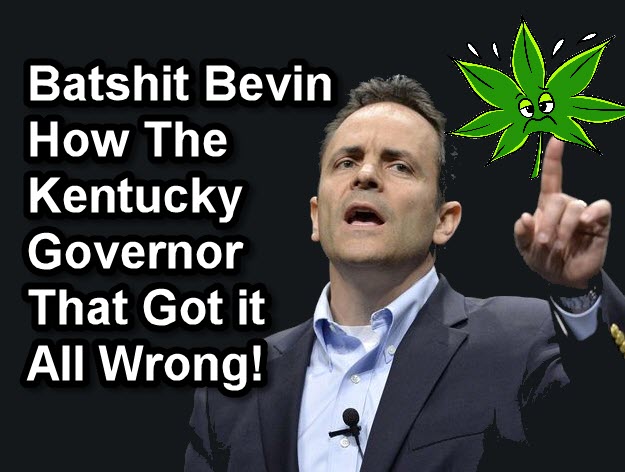 KENTUCKY GOVERNOR ON WEED, CLICK HERE.