How The Midterms Are Going To Shape Cannabis Legalization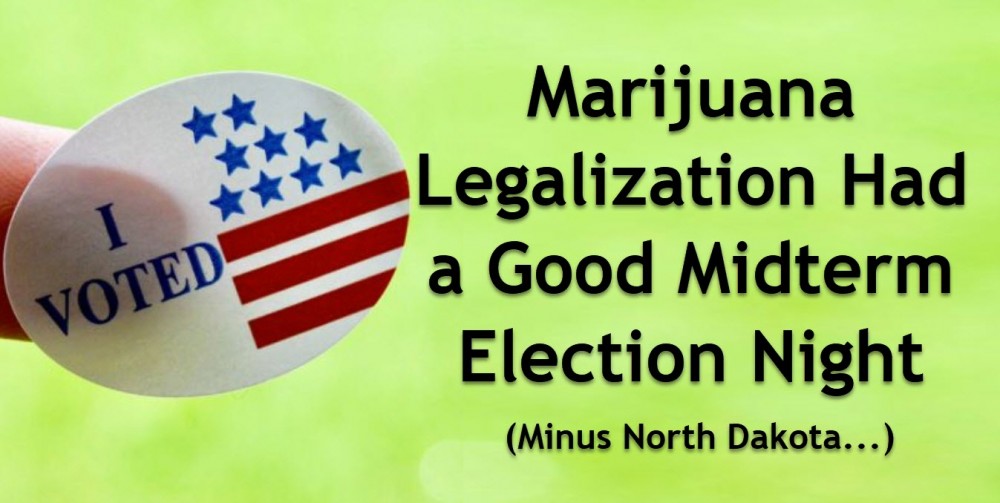 The November 6 midterm elections represents the first time in history when federal results carried more weight than state results for the future of cannabis policy in the United States. It's significant because marijuana was on the ballot for four states, which means that we may see milestone progress for cannabis legalization.
There's no doubt that cannabis is one of the most divisive subjects in the political landscape today. It's still federally prohibited, but 9 states plus the District of Columbia have allowed it to be used recreationally, and 30 states already permit the medical use of cannabis. The midterm election outcomes are significant for many reasons, beyond it finally ending prohibition. It would help the states that have already legalized it but whose hands are tied thanks to federal regulations, and it could also help veterans improve access to cannabis.
The Results So Far
Two states had recreational cannabis on the ballot; voters in Michigan legalized adult-use cannabis while voters of North Dakota voted against it. North Dakota shocked the rest of the country when they legalized cannabis for medical use back in 2016. This time they aimed for the moon to go for recreational use cannabis, albeit with a measure that was all about legalizing it and too little regulation. Lessons learned, though. As the 10th most populous state and 2nd most populous of all 9 legalization states, there's no doubt that Michigan will eventually be home to the second biggest legal cannabis marketplace after California.
Voters in Missouri and Utah approved cannabis for medical purposes. Utah was surprising news, considering that most of the population in Utah subscribe to the Mormon church, who are notorious for protesting against cannabis legalization. If Utah, easily the most conservative state in America, was able to pass medical cannabis on the ballot, then surely Idaho and Wyoming could follow eventually. Meanwhile, in Missouri, there were three medical cannabis initiatives on the ballot but voters only passed one. The one that made it through was actually a constitutional amendment, which means that state legislature can't bypass the new law.
This brings the number of legal states up to 33, now that Missouri and Utah have joined the bandwagon.
However, how Michigan, Missouri, and Utah deal with legal cannabis is yet to be seen. So is the pace at which Congress will get moving with federal legalization.
Most of the outcomes are pretty good. Now, 1 in 4 Americans live in state that has completely legalized cannabis for adult use. The Supreme Court in Mexico just declared cannabis prohibition unconstitutional.
It was also equally important that Democrats have taken over the US House. For the first time in 8 years, the House speaker as well as committee and subcommittee chairs are now all Dems, and most of them are populating pretty much all of the House committees and subcommittees. But with just 25% of Republicans supporting cannabis legalization, and around 90% of Democrats, Congress members in both parties are gradually increasing their support for sound cannabis legislation.
Other good news: Congressman Pete Sessions (R-Dallas) is finally out, thanks to a win by Colin Allred (D), who advocates ending cannabis prohibition. Sessions, not related to Jeff Sessions, is notorious for shutting down potentially good cannabis bills as well as amendments that have made it to the House in the last few years. In the process, he's only made millions of MMJ patients around the country lose compassionate protection This, on its own, is a HUGE victory for cannabis legalization.
What happens next?
The 6th and 7th most populous states, Illinois and Ohio, should now legalize cannabis especially because they're situated just across the border to Michigan. Considering that Illinoi is lacking in the ballot-initiative department, it does help that legalization supporter JB Pritzker (D), was just voted governor of Illinois. Perhaps Ohio will wait until November 2020 to develop a ballot initiative.
A majority of Americans now support cannabis legalization, and 64% of them favored legalization last year. The same poll also revealed that for the first time in history, Republicans actually backed legalization. We're on to a good start, at least for 2019.
OTHER STORIES YOU MAY ENJOY…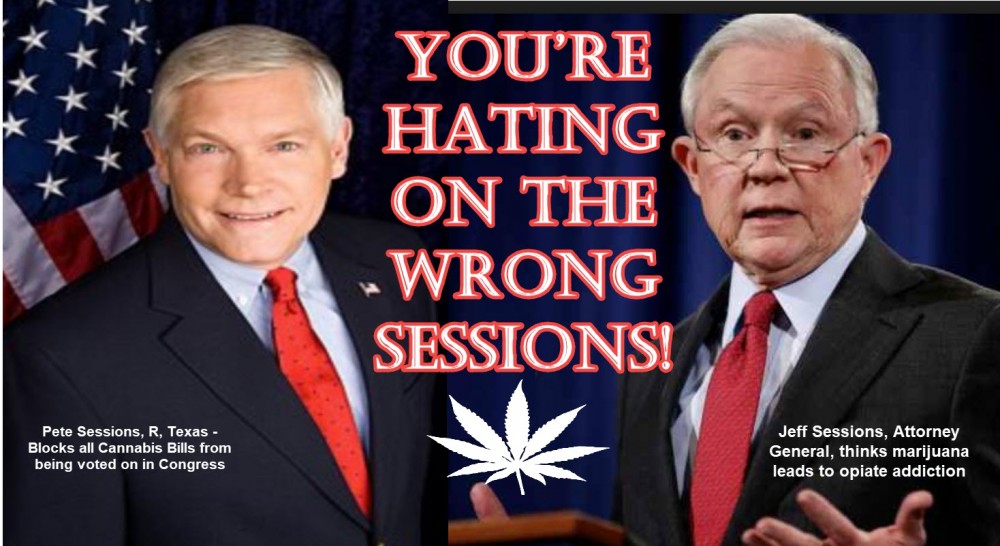 PETE SESSIONS GETS VOTED OUT, THANK GOD, CLICK HERE.
OR..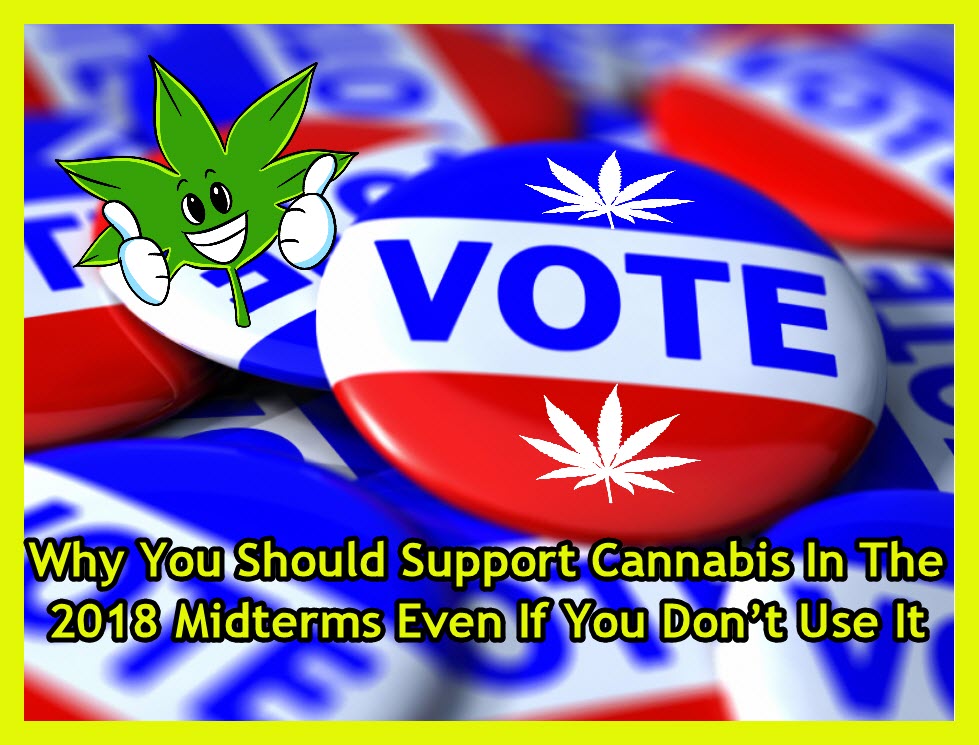 MARIJUANA VOTING EVEN IF YOU DON'T USE IT, CLICK HERE.