Massachusetts Weed Delivery: Here's How It'll Work
Cannabis legislation has surely come a long way in the last 10 years. Although federal law still considers it a Schedule I drug, a number of states have made huge strides in its legalization, both for medical and recreational use, with more states expected to follow suit soon, not to mention the popularization of CBD and other derivatives, cannabis acceptance is showing no signs of slowing down.
In the latest win for the cause, in September, the Massachusetts' Cannabis Control Commission (CCC) approved regulations that would allow marijuana to be delivered right to people's doorsteps. The commission also approved a pilot program for cannabis cafes to operate in small communities, although state law will have to change before that becomes a reality.
In a piece written for Commonwealth magazine, CCC Commissioner Britte McBride said, "Marijuana is here, has been here, and it's not going away. Illegal delivery services are openly competing against licensed, regulated, taxpaying businesses, and that demands our response."
The move, however, was not one that didn't stir up controversy. Apart from drawing criticism from law enforcement, with Walpole's Police Chief calling home delivery a 'tragedy waiting to happen', the vote to approve the regulation wasn't unanimous. Out of the CCC's five commissioners, one of them, Jennifer Flanagan, voted against it, not for security reasons but due to concerns about public health, specifically citing the recent spate of vape-related illnesses that have affected the nation, and Massachusetts in particular.
"We talk about social consumption, we're looking for places for people to go and consume this product, mostly by smoking or vaping. I have concerns about that," she said.
Home delivery has been allowed for medical marijuana patients for some time, but it's only now that recreational users are getting the chance to benefit from a service like this. But before you start reaching for the phone and calling your nearest dispensary, we'll give you the lowdown on how the delivery system will work and when it's expected to start.
Why it's been approved:
The CCC is focused on giving legal operators the chance to provide a service that's still   dominated by black market dealers.
When is it expected to start:
According to the CCC, deliveries won't start for another few months to allow the commission to iron out all the details involved in the system. It also still needs to go over applicants who want to provide the service and approve them, as well as coordinate with communities on logistics.
How will it be done:
In the first two years, the only businesses permitted to carry out deliveries will be those involved in the social equity program as well as small, locally owned businesses the commission has approved. The social equity program prioritizes small businesses in an effort to lift affected minority communities in an industry that's increasingly be encroached on by big corporations.
Of course with regulation comes new rules and increased emphasis on safety and security for both customers and delivery people. This isn't the Wild West anymore, so don't expect to get your weed on a whim.
Delivery persons are only allowed to transport no more than $ 10,000 worth of marijuana at a time in order to minimize the risk of robbery. Deliveries also require a minimum of two employees to one vehicle, and all delivery vehicles must be equipped with alarms, GPS, and secure storage.
Delivery persons must also wear a body camera at all times. The recorded video will be kept for 30 days.
Who can avail of home delivery:
Customers must be of legal age, that means 21 or older, and must verify their age and identity via identification at the approved dispensary prior to placing any orders. When your delivery arrives, customers have to re-confirm their age and identity before receiving the order.
Where can it be delivered to:
Deliveries can only be done to a customer's primary residence. So deliveries to a friend's house is out of the question. Students looking to get high at the dorms are also out of luck. Deliveries cannot be done to university housing (like college dorms), hotels, bed and breakfasts, shelters, federally subsidized housing, or to any cities and towns that have banned the sale of marijuana.
Late-night deliveries are also a no-no. Deliveries can only be done between 8 am and 9 pm.  Also, customers are limited to one order a day and, like the limit on in-person purchases, can get no more than one ounce each order.
While It may be a while before it's implemented, the approval for home deliveries in the Bay State signals many more good things to come for cannabis-related legislation. Anything this groundbreaking will never be without its detractors, and concerns about it should be voiced in order for its development to be air-tight. After all, the safety of the community is a focus for all those involved.
MASSACHUSETTS MARIJUANA PROGRAMS, READ THESE..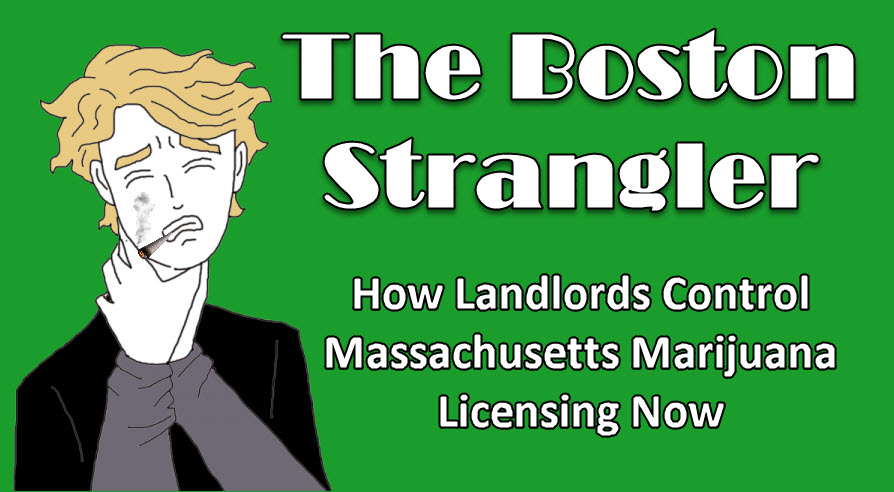 HOW BOSTON LANDLORDS CONTROL CANNABIS LICENSES.
OR..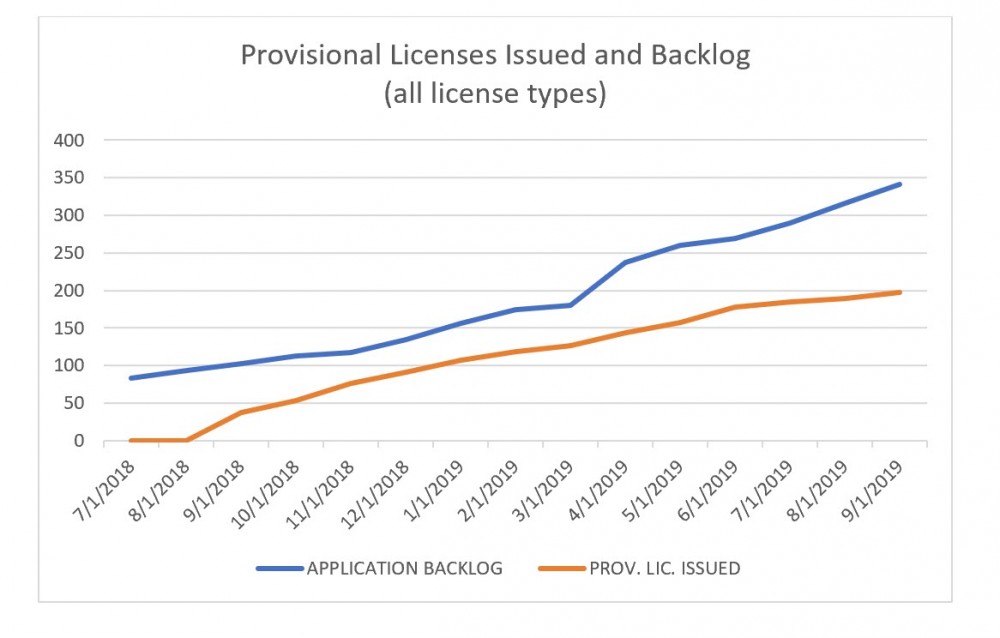 MASSACHUSETTS MARIJUANA LICENSING BACKLOGS.