New Cannabis Tech To Make Your Life A Whole Lot Easier
Joints are so last century. Or are they?
Gone are the days when cannabis users were limited to the old-school way of smoking via pipe or rolling paper. Cannabis tech has come a long way – we're now spoiled for choice when it comes to the dizzying array of fancy equipment that can make consuming cannabis so much more enjoyable and easier.
Cannabis and technology is a match made in heaven. It's only in the infancy stages, and the possibilities are endless. Cannabis startups are no longer limited to plant experts – there are now dozens of companies that offer high-paying positions to develop a wide range of cannabis gadgets.
Here's a roundup of some of the hottest new items in cannabis tech for entrepreneurs, home growers, and medical/recreational users:
Grobo lets you grow top-shelf cannabis at home with minimal effort. What makes Grobo different is that it's an automated grow box powered by an app! Say goodbye to the days when you had to do all the work yourself growing cannabis, which can be a tricky project in itself. All you need to do is set up your Grobo machine by inserting the carbon filter, seeds, pods, and nutrients, then tell the app what you are growing. The box, which is connected to your Wi-Fi system, acts like a robot gardener: it takes care of watering your plants, adjusting the lighting, and giving it nutrients. It also lets you know when you have to refill it.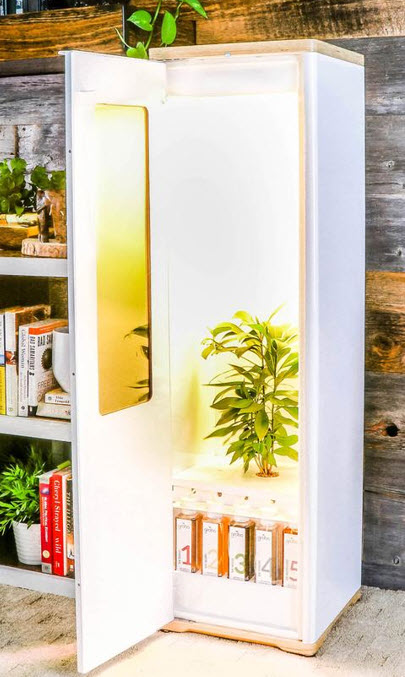 tCheck is the answer to all your dosing problems. Instead of having to send samples to a lab, tCheck enables you to receive an accurate dosing of the potency for THC and CBD. tCheck is actually a spectrometer that works by using wavelengths of light shined through liquid, which measures how much light shines through. tCheck is equipped with a tray, light emitter, and receiver, all of which have already been calibrated so you don't have to worry about accuracy. tCheck can be used by recreational and medical users alike, providing a portable solution to the ever-hazy dosing questions we're all faced with. Users can also refer to the tCheck app which can be downloaded onto your smartphone for logging results while keeping track of previous tests. This genius device not only tests flower, but also infusions and concentrates (with the use of an expansion kit). It takes just 60 seconds to test infusions, and 5 minutes for flowers and concentrates. Both medical and recreational users will benefit from using this device to check the consistency and strength of strains for an optimal experience designed to fit each's specific needs, all the time.
Smokus Focus is an airtight cannabis storage jar unlike any you've ever seen. Both consumers and retailers can appreciate the features of this innovative storage container, which enables you to inspect your bud using LED lights equipped with 2x-8x magnification. Smokus Focus is the world's first rechargeable storage jar that can fit in your pocket, ensuring that you always get top-shelf bud (and reduces the risk of your dealer duping you next time!).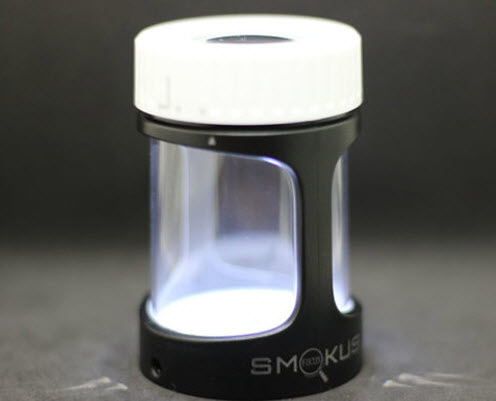 The Puffco Peak is one of the newest innovations for cannabis consumers. It was unveiled during the CES 2018, which could be the first-ever smart bong in the world. The Peak is a desktop concentrate vape that operates on batteries, offering vape-lovers a new way of enjoying cannabis without the hassles and dangers involved with using dab rigs. The Puffco Peak even looks like a bong – but it's the future of dabbing! It operates wirelessly and heats up in just 20 seconds, also offering 4 pre-programmed heat settings plus a boost mode so that users can easily control the ideal warmth and size of your hit.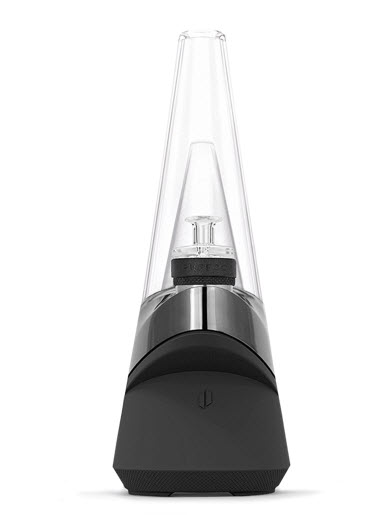 Meadow is a cannabis dispensary software suite, which just launched a new version that will delight shop owners. Meadow, which also has a shop where you can purchase cannabis curated from other shops, has developed a high-end system offering a one-stop digital shop for dispensary owners. Some of its features include: delivery logistics, online and mobile ordering, inventory management, discounts, returns, point of sale, patient registration and intake, analytics, and loyalty. Dubbed as the "Amazon of Weed", Meadow's digital solutions are beneficial for helping retail operations stay up to date with the hazy world of regulations.
Discovered any new innovative cannabis tech products recently? Share with us in the comments below!
OTHER STORIES YOU MAY ENJOY…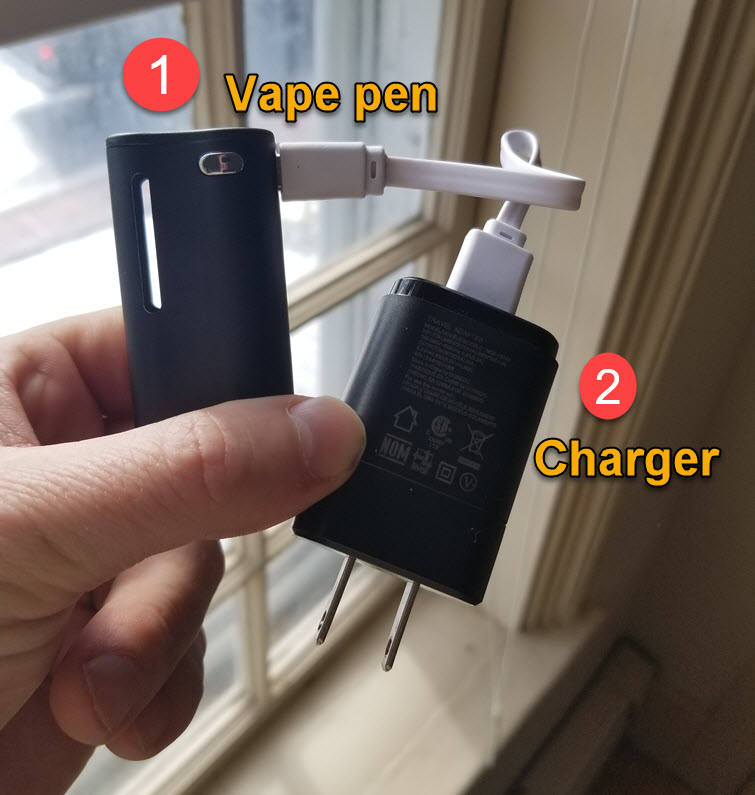 CANNABIS TECH AT THE CES SHOW, CLICK HERE.
OR..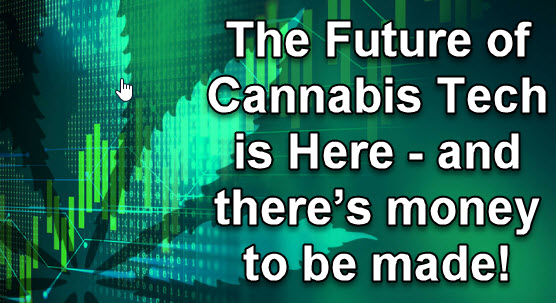 CANNABIS TECHNOLOGY COMPANIES TAKE OFF, CLICK HERE.