New Figures Show That The Cannabis Industry Boom Is Only Starting To Heat Up
The cannabis industry is only just about getting started.
This year has seen tremendous growth in the legal cannabis industry, but sales in the United States may reach $ 10 billion this year, with the potential of hitting $ 22 billion come 2022. The figures, from the 2018 Marijuana Business Factbook by Marijuana Business Daily, is forecasting serious year on year growth.
Last year, sales for both medical and adult-use products generated around $ 6.2 billion.
Key takeaways from the factbook include:
Legal cannabis sales for 2018 are expected to jump 50% from the original estimates of $ 5.8-6.6 billion. For the first time ever, recreational sales are forecasted to eclipse those of medical sales as it's projected to generate up to $ 5 billion this year. Last year, adult use sales hit $ 2.7 billion.
Naturally, California will likely drive most of the growth. January of this year saw the launch of the California recreational market, which is expected to inject between $ 4-5 billion into national adult-use sales by the end of this year. Additionally, California's medical sales are expected to hit at least $ 500 million.
After recreational sales were legalized in November of 2016, Nevada moved quickly in establishing the adult-use market. While sales only began in July 2017, Nevada already sold over $ 304 million in recreational cannabis, and March 2018 alone saw $ 41 million in adult-use sales. Nevada should continue to experience stable growth in the adult-use market, plus the launch of recreational cannabis in Massachusetts in July is expected to pump even more into sales.
Colorado and Washington were pioneers in legal cannabis years ago, but the states are still experiencing increases in sales revenue. However, reports say that sales may plateau soon; but combined they are expected to surpass $ 2 billion.
The medical cannabis market is forecasted to continue growing. States with large populations such as New Jersey, Florida, Maryland, and Pennsylvania are adding more qualifying conditions to the list for medical cannabis. Arizona and New Mexico's MMJ markets are also still growing.
All in all, medical sales are projected to hit anywhere from $ 3.7 billion to $ 4.5 billion, an increase from the $ 3.1 billion to the $ 3.7 billion of 2017.
The estimates use 3.5 as an economic multiplier to assess exactly how much the cannabis industry is injecting to the economy. For every $ 1 that you spend at a dispensary or retail outlet, that's another $ 2.50 worth of economic value that goes into the economy, and most of it is at the local level.
The cannabis industry will continue to drive the US economy upward, and affect it many ways. Tourism, for example; there are tourists who visit states with recreational cannabis sales who spend and consume there, while professionals in the cannabis industry spend tourism dollars to travel for conferences, meetings, and research. The development of dispensaries, cultivation and grow ops, and infusion companies also in turn drives real estate growth and construction. Grow are usually operated in warehouses that would have otherwise been vacant, while retailers take over old storefronts.
Additionally, cannabis businesses pay huge sums of money for state and local taxes; we're talking about hundreds of millions of dollars. These in turn can now fund projects such as hospitals, schools, infrastructure, and more; such as what is happening in Colorado.
Estimates from New Frontier Data say something else, although the difference isn't significant.
Earlier in May, they released new estimates forecasting both adult use and rec sales to reach $ 11.7 billion this year, which can jump to $ 25 billion come 2025. New Frontier, a cannabis research analytics firm sent in updated industry sales projections whereas it originally estimated adult and rec sales to be worth $ 8.3 billion.
"Across the globe, we have seen massive expansion as more than 50 countries are legalizing or decriminalizing cannabis. However, the United States continues to lead the way in cannabis consumption in legal medical and adult use markets. With a number of states expected to advance cannabis legalization measures in the next 24 months, more Americans will be able to access legal cannabis in the years to come, making this a watershed 4/20," says New Frontier CEO and Founder Giadha Aguirre De Carcer.
OTHER STORIES YOU MAY ENJOY…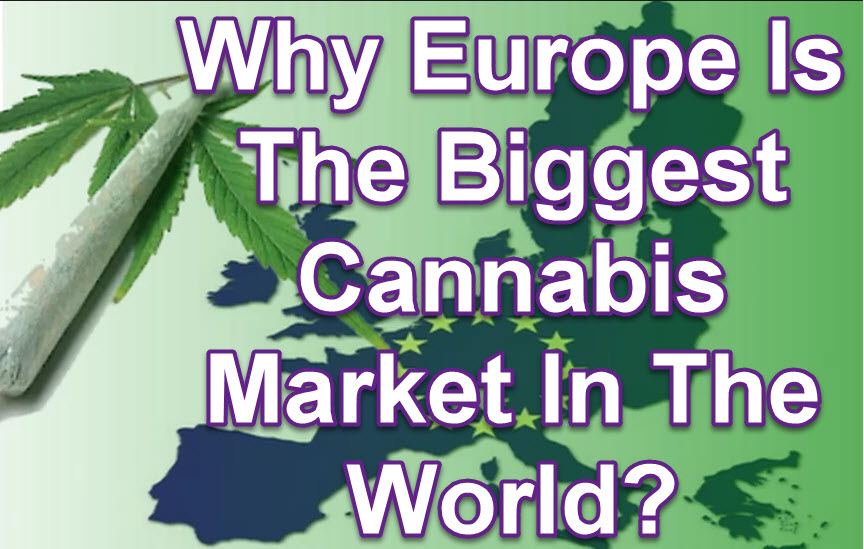 EUROPE IS THE WORLD'S BIGGEST CANNABIS MARKET, CLICK HERE.
OR..
INVEST IN MARIJUANA NOW, CLICK HERE.
OR..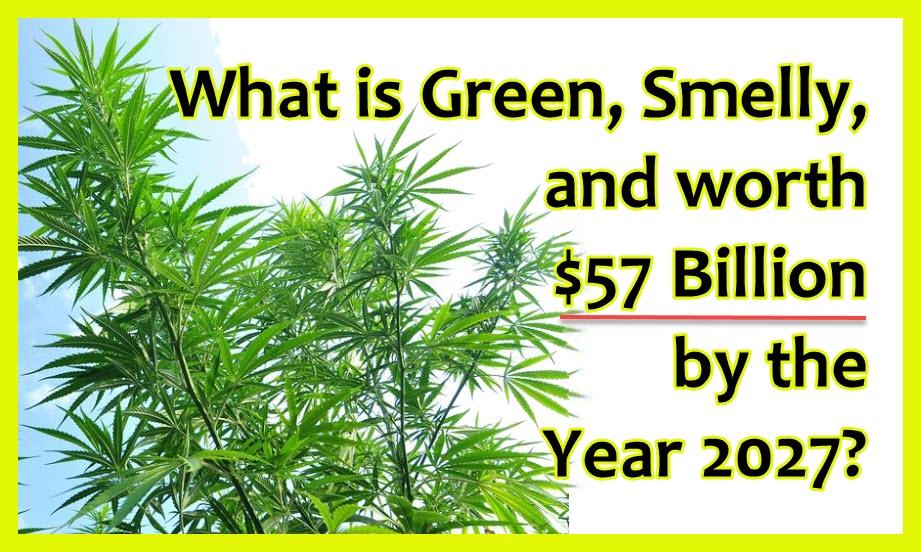 THE MARIJUANA MARKET IS BOOMING, CLICK HERE.