What is the veTcave Project about?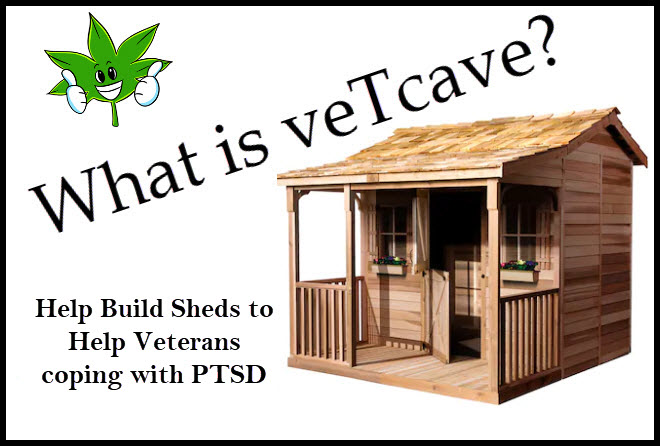 veTcave is meant to become a nonprofit reality tv show that builds mini-homes for veterans with PTSD in their backyards providing a space of retreat and recovery from triggers or episodes related to military trauma, while creating a space that lessens the impact of such events on family members and friends. [The veTcave retreat serves as a space for veterans to seek treatment, be it through prescribed medication, meditation and other coping mechanisms as well as the treatment through cannabis or hemp products used to mitigate symptoms of anxiety and stress – providing privacy to recover and reintegrate back into the home.
The show is designed to conduct interviews of family and friends regarding the impact of PTSD in their lives, highlight the veterans career, raise awareness on PTSD and suicide prevention among veterans, bring in the local community to support the build, become a network for other nonprofits to reach out and aid the same veteran and create a community of entrepreneur military veterans.
A secondary objective is to aid the veteran in finding an identity and purpose. veTcave staff work jointly with the veteran to brainstorm business ideas and assist in the development of business plans that can operate out of the newly gifted space. We look for volunteer local business owners that are willing to mentor the veteran to ensure business success and independence.
How did the veTcave start?
Who are the Founders?
For all too many veterans, returning from military service means coping with symptoms of post-traumatic stress disorder (PTSD). It is important to know that you're not alone and there are plenty of help and actions you can take to start feeling better.
This is where Leo Oliveira and Matt Bernal, military veterans, found themselves. A life that seemed hopeless, full of anger and blame, shame and guilt. One day, while Matt and Leo hung out in the, back then, called "mancave", a wood shed built in Leo's backyard, came the idea of the creation of a reality TV show that would build mini homes for veterans with PTSD and teach fellow comrades how to become entrepreneurs.
After struggling with PTSD, Matt has focused the last three years on regaining his mental health. A long journey for this veteran, but today Matt runs 6-10 miles daily. Matt states, "running changed my life and it's given me a better grip on reality." Matt also spends much of his time running veTcave and operating a jewelry business out of his veTcave, a place of meditation, healing and creativity.
 
Leo has been focused on mindfulness and healing for the last 3 years. Earning an MBA from Westminster College, Leo has been a motivator and influencer of the millennial leaders of Silicon Slopes. While healing from physical and mental injuries has been a priority for this veteran; pursuing entrepreneurial ventures has brought the greatest strength and healing. Currently, Leo runs two businesses out of his veTcave. The veTcave itself and a consultancy focused on coaching millennials and transitioning military personnel into the civilian sector, with a focus on Culture, Career Development and Motivation.
What is needed from our supporters and why donate to the cause?
veTcave is a community effort. Our goal is to build a network of individuals and organizations who donate funds and/or their time to assist Veterans suffering from PTSD and raise awareness about this deadly struggle too many Veterans face.
veTcave's objective is to develop a nonprofit business model that is self-funded via our video documentation of the process of building each veTcave (mini-home) and other endeavors. We anticipate becoming self-sufficient within two years.
Our goal is to create a network of self-employed veterans that help each other by giving back to the veTcave project – "Empowering those who Served." Join us in our cause and empower us to empower them.
Your generous donations will allow the veTcave team to build each mini-home customized to the needs of each veteran. Our staff works really hard to find donors of construction material supplies, volunteer contractors and business owners in the community, willing to donate their time – we strive to keep things local and build a professional network surrounding the veteran to ensure business startup success. We strive to keep costs at a minimum but it's not always possible. Your contribution is greatly appreciated as it allows for us to provide each veTcave awardee with the best in class construction and business consulting services.
We strive to document each veTcave project in a Reality T.V. format with the intent to attract the attention of the general public to raise awareness of PTSD and allow for other nonprofit groups focused on veterans to partner up and increase resources for the veteran. During our documentary film, we interview family members and talk about the tough impact of PTSD in the home. We also highlight the veterans career, speak to the challenges faced at the Veterans Affairs Hospital and bring in neighbors and community leaders to be part of the build of each veTcave, after all it takes a village to support our fellow brothers and sisters in arms affected by trauma.
Please follow us on Facebook and visit our website for more information and for donations.
facebook: @vetcaveinc
Who is Leo Oliveira?
Former professional soccer player, Army veteran, corporate leader and serial entrepreneur, Leo is an enthusiastic communicator, passionate about bringing people together for an entrepreneurial experience; Naturally optimistic, the challenges of his athletic, military and corporate career have all been met with an eye for continual improvement and the character to influence positive change and impact through focus on enhancing culture, developing talent and driving motivation. Born in Sao Paulo, Brazil – Leo came to the United States in 2006 as an international student at Brigham Young University. After attending college for three semesters, Leo experienced the ignorance of racial intolerance of a few – a huge propeller to his immediate enlistment into the US Army with the intent of "earning his U.S. citizenship" so to never be told again to "go back to his country". Leo has dedicated his time and energy to influence those around him, maximizing their potential through identifying motivators and passion, not allowing PTSD to define or limit a service members heart desires – Leo is a true believer of Albert Einstein's quote, "The only life worth living is a life lived for others," committed to making an impact, he lives up to the quote and enjoys life in the mountains of Utah with his wife and two boys. With over 10 years of leadership experience creating cultures of high performance; managing, motivating, training, coaching and mentoring personnel in the private and public sectors; Leo has been a witness of the personal growth and self-actualization of those that cross his path. Leo is on a personal mission to heal from PTSD and become the best husband and father he can be, he has found that by aiding others suffering of the same, has provided him the strength to continue on. As Ferdinand Foch stated, "The most powerful weapon on Earth is the human soul on fire" – veTcave is ready to ignite the lives of millions across America, raising awareness of PTSD and providing a path to entrepreneurship and creativity to his fellow sisters and brothers in arms. Leo's vision of the veTcave is to create a network of veteran entrepreneurs, and in the strength of numbers, make an impact by developing community leaders and bringing back a sense of self-reliance and independence to those affected by PTSD through military service.
CANNABIS AND PTSD, READ MORE..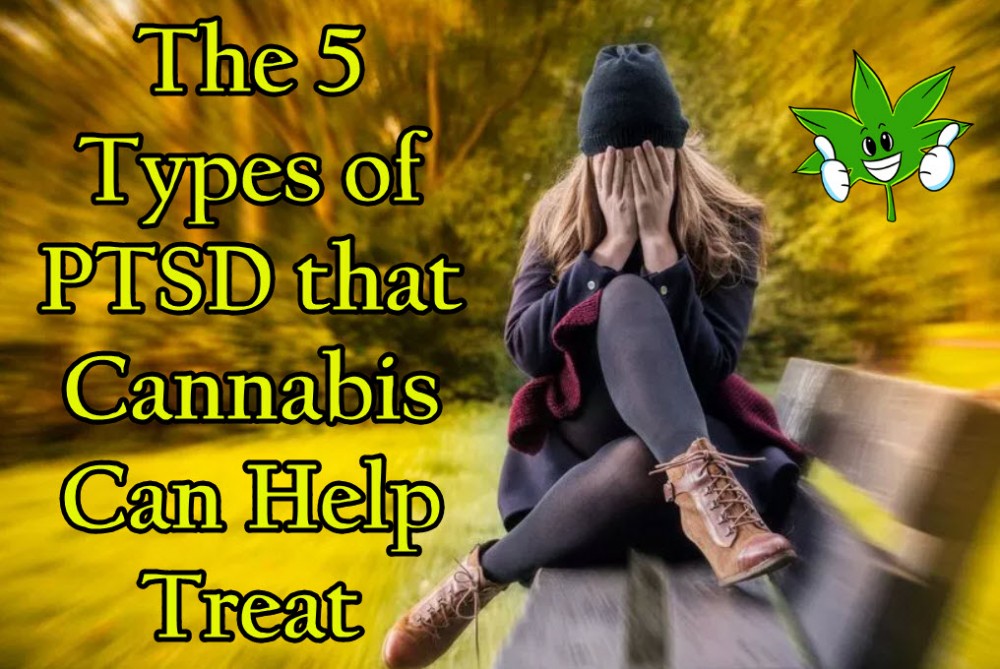 PTSD AND MEDICAL MARIJUIANA, READ THIS.
OR..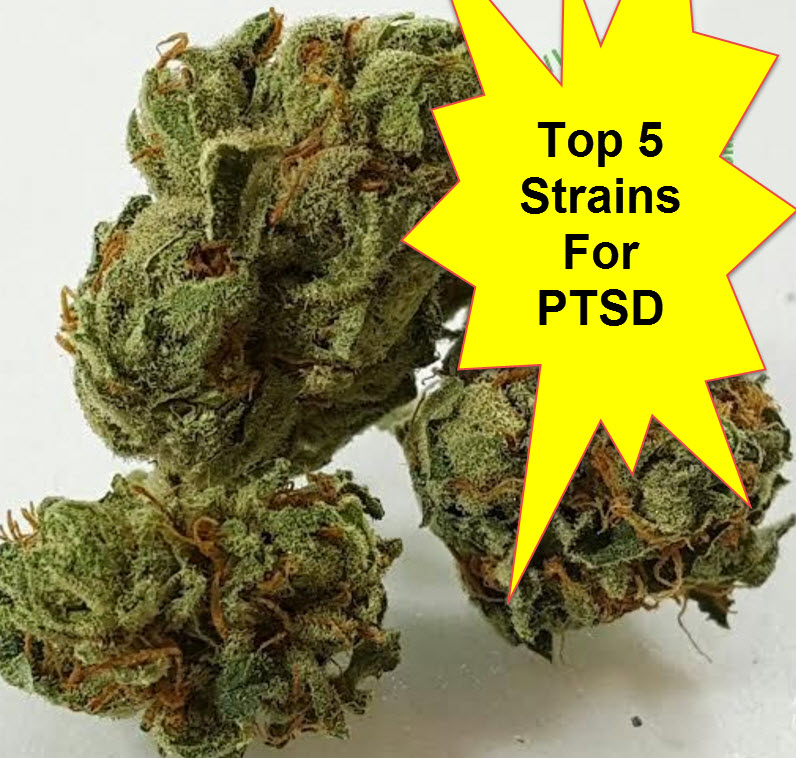 CANANBIS STRAINS FOR PTSD PATIENTS, CLICK HERE.