Stronger THC, Not Higher Amounts, Work For Cancer Patients New Study Shows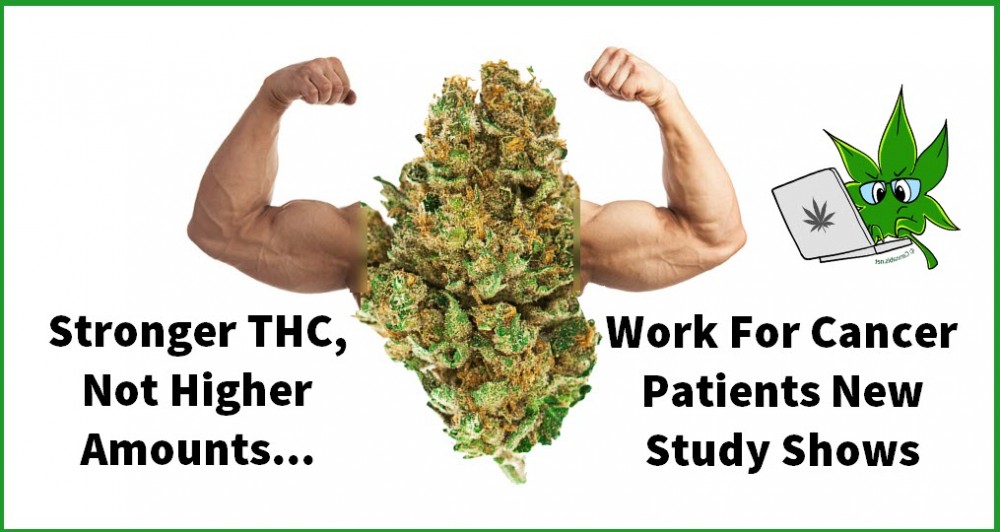 Non-Cancer Patients Prefer CBD
A new study published in the Journal of Palliative Medicine revealed that people with and without the Big C tend to ask for more THC in cannabis over time.
The study, which took place over the course of two years, is called Patterns of Medical Cannabis Use Among Cancer Patients From A Medical Cannabis Dispensary In New York State. They assessed data of 11,590 men and women, aged 18 and up from New York. Among the participants, 17.2% had cancer and reported using at least one form of cannabis which they had purchased from the Columbia Care LLC dispensary from the time period January 2016 to December 2017. The researchers collected data from the dispensary then conducted a 2nd investigation "analyzing demographic information, qualifying some conditions and symptoms, and the medical cannabis product used, including THC to CBD ratios."
It notes that "all types of patients increased their THC dose by approximately 0.20mg per week." This results in an increase in both THC and CBD.
"Compared with non-cancer patients, these trends were not different in the cancer group for THC daily dose, but there were less pronounced increases in the THC:CBD daily ratio over time among cancer patients," reads the study's abstract. However, the researchers found interesting differences. "Our study found some key differences in demographics and medical cannabis product use between patients with cancer (older and more likely to be female) and without cancer," it reads.
Cancer Patients Prefer High THC Cannabis
"Cancer patients were more likely to favor forms of medical marijuana with higher amounts of THC, which relieves cancer symptoms and the side effects of cancer treatment, including chronic pain, weight loss and nausea," says a press release published by NYU Langone Health. Another interesting finding was that non-cancer patients, particularly people suffering from multiple sclerosis and epilepsy, preferred cannabis that had more CBD.
In the statement, CBD "has been shown to reduce seizures and inflammation in other studies."
The study's findings reveal that "cancer and non-cancer patients used different dosages of cannabis formulations with dramatically different THC:CBD ratios. The two most common formulations contained THC and CBD, but one had 20 times more THC then CBD, whereas the other had the opposite ratio."
Even though the study's findings don't indicate the kind of cancer that the patients had, how much of what was purchased was actually consumed, or if they used cannabis for treating other symptoms that were not related to their cancer. They did find out though, that cancer patients preferred to consume cannabis sublingually compared to vaporizing their medicine. Additionally, "the most common qualifying symptom for both cancer and non-cancer patients was severe or chronic pain," says the study. "Cancer patients were more likely to use the sublingual tincture form of cannabis (55.2 percent), while non-cancer patients were more likely to use the vaporization form (44.0 percent)."
Dr. Arum Kim, the study's lead researcher and the NYU School of Medicine's Perimutter Cancer Center's director of support in oncology, explains that there is a "scarcity of solid evidence about the benefits, risks, and patterns of use of marijuana products in various disease settings." For this reason, it's important to know how and what patients are taking so that doctors can offer the best care possible.
"In the absence of strong clinical research data for medical marijuana, identifying patterns of use offers some sense of how to guide patients who come in with questions for using medical marijuana, and what may or may not help them," says Dr. Benjamin Han, the study's senior investigator and an assistant professor of medicine and population health in the NYU School of Medicine. The study's authors recommend to "get more detailed information about how medical marijuana affects patient response to therapy and functional status at different stages of their disease, as well as the risks and the side effects of treatment."
More studies like this will be beneficial to the many patients suffering from cancer. As of now, there is still a huge debate on which cannabinoid, as well as dosage and ratio, is most beneficial not just to cancer patients but those suffering from other kinds of diseases.
HOW DOES THC WORK WITH CANCER, READ THESE…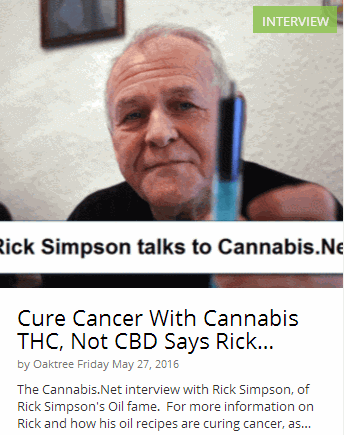 WHY THC FIGHTS CANCER WITH RICK SIMPSON, CLICK HERE.
OR..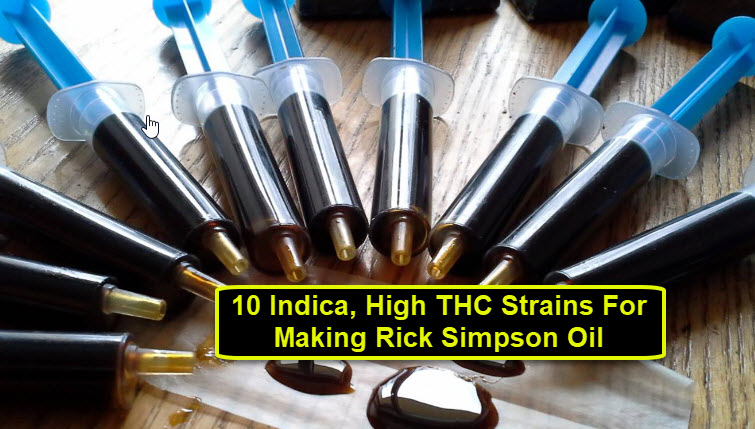 HIGH THC STRAINS FOR RICK SIMPSON OIL, CLICK HERE.
OR..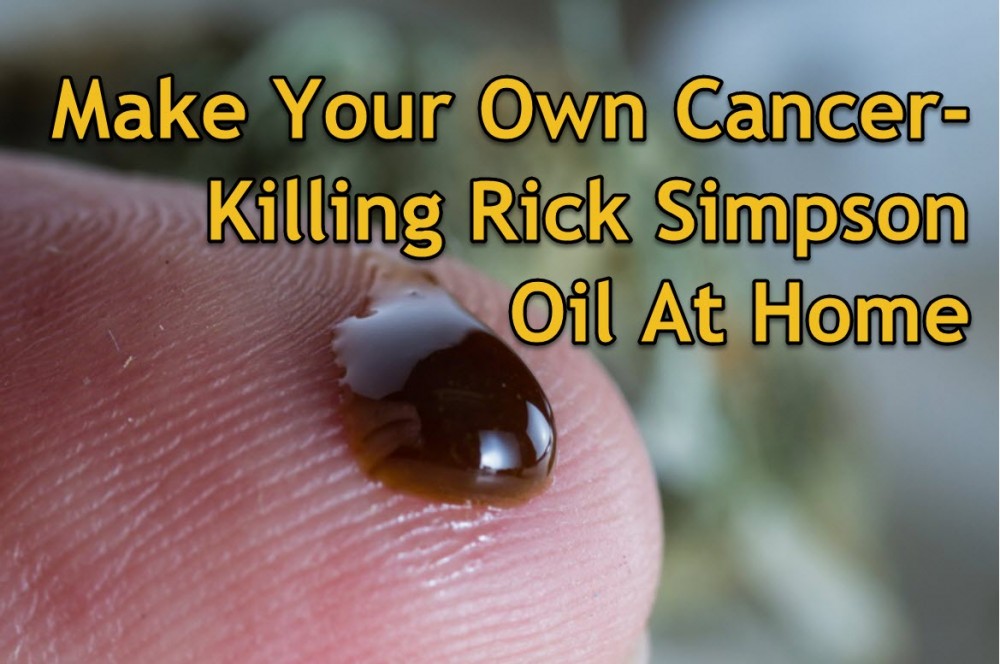 HOW TO MAKE RICK SIMPSON OIL AT HOME, CLICK HERE.