Synthetic Weed, Now Synthetic CBD: 52 People In Utah Get Sick After Using Fake CBD Products
After a wave of synthetic weed poisonings took a toll on hundreds of people around the country over the last few years, now there are cases of fake CBD making people sick.
The Centers for Disease Control and Prevention (CDC) released a report last Thursday after discovering that synthetic products labeled as CBD (cannabidiol) caused 52 people to get sick from October to January.
The CDC advised regulatory measures "to minimize the risk for recurrences of this emerging public health threat." CBD products are gaining popularity for its health and medicinal benefits, such as treating seizures and pain. Utah just passed a new law that is designed to prevent the sicknesses from happening again.
CBD oil remains to be in a grey area legally; since it's legal for people with epilepsy in Utah since 2014 although there's no such thing as a regulatory system which can supervise its safety. Bottles containing falsely-labeled CBD oil have made their way to smoke shops and food stores in Utah over the last few years. Even though the general public can't legally buy it, the authorities have turned a blind eye to the problem.
"It's been a little bit of a don't ask, don't tell kind of business," says Jack Wilbur, a rep for the Utah Department of Agriculture and Food. He added that consumers have no way of knowing if the products they are taking are legitimate. According to the CDC report, over half of the 52 cases involved either using a product named Yolo CBD Oil which contained synthetic CBD, or tested positive for 4-CCB, a synthetic product. However, they have not been able to find out who manufactures the Yolo CBD Oil.
Investigations
According to an article in the Salt Lake Tribune, one of the patients was using the CBD oil for seizures but instead of helping the patient get better, the product contributed to the illness. The Utah Poison Control Center (UPCC) took samples of the product, and contained a substance that was similar to spice – synthetic cannabis. So the UPCC and the Department of Public Safety issued warnings about products that have been labeled as "CBD oil" being sold at smoke shops.
UPCC has already received 19 reports since November from patients who got sick after using the oils. They reported terrible side effects including seizures, altered mental states, loss of consciousness, confusion, and slurred speech after ingesting the product. UPCC Director Barbara Couch confirmed that these symptoms are not consistent with the effects of CBD oil, since CBD is not a psychoactive substance.
Crouch got in touch with the Utah Department of Health after hearing the reports, and they began an investigation with the Department of Public Safety together with the Utah State Bureau of Investigations. The people who sent in the reports said that they purchased the oils from smoke shops across from the Wasatch Front, and Crouch went there personally to investigate it. She purchased a bottle of CBD oil, and while the label looked like a common brand name, she said it was questionable.
"In our opinion, it's people trying to skirt the law," said Lt. Todd Royce of the Department of Public Safety. "And it's dangerous." The investigators are now trying to find out where the synthetic oil came from, and how the local smoke shops obtained it.
For now, Crouch said that it's necessary people are "aware of the fact that this is being sold as CBD, but it's not."
The easy access to synthetic cannabis products is terrifying, and it's now even more alarming that CBD is affected. Just last week, over 50 Brooklyn people overdosed on synthetic weed despite all the reports and warnings that have been issued about it.
The New York City Police Department arrested 13 people who were linked to distributing synthetic cannabis. Even if the Brooklyn incident didn't involve symptoms as horrible as others, such as those who suffered from uncontrollable bleeding after consuming synthetic weed that was thought to be laced with rat poison, it shows just how dangerous unregulated drugs can be. The complete absence of any regulations means that synthetic drugs can contain virtually anything, which is how the fake weed laced with rat poison got away with it.
OTHER STORIES YOU MAY ENJOY…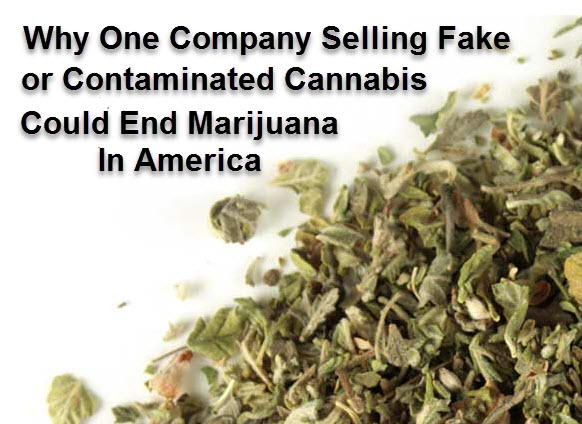 FAKE CANNABIS COULD RUIN IT ALL FOR LEGALIZATION, CLICK HERE.
OR..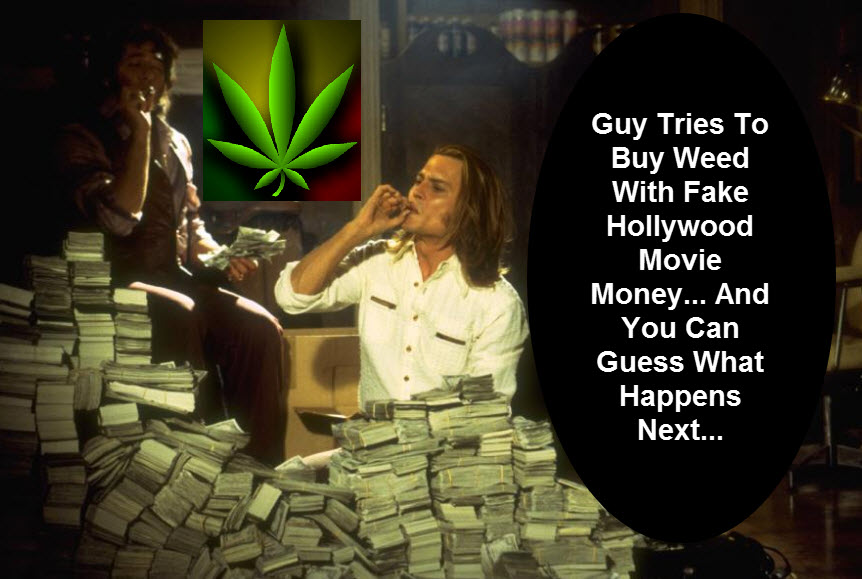 DON'T USE FAKE MONEY TO BUY WEED, IT DOESN'T GO WELL, CLICK HERE.