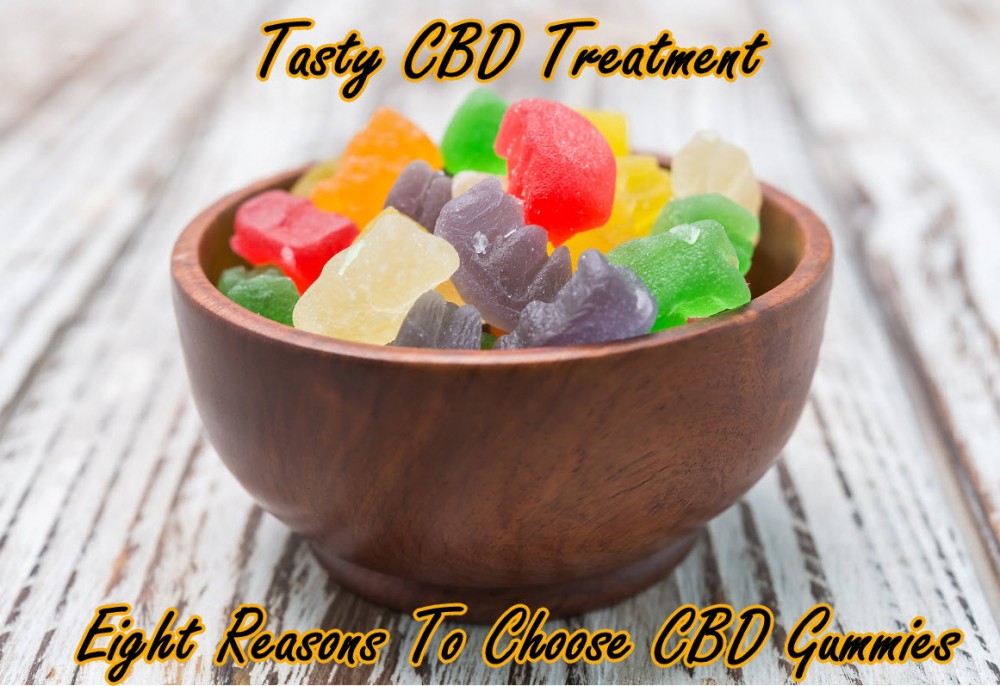 Colourful bears or fruit rings – gummies are a popular tasty treat of all kids and sweet tooths. Combination of flavours can even make a nostalgic throwback to your childhood, but did you know that gummies can deliver you healing benefits? CBD infused gummies are quickly gaining popularity as the newest health-inducing yummy treat. Adding cannabidiol to sweets may have started as a marketing move, yet these colourful chewing sweets can surprise you with their usefulness and effectiveness. Let's take a closer look at the main CBD gummies features and reasons why they are a perfect choice for your CBD needs.
Fun & Delicious
If the natural, earthy flavour of CBD and need of holding drops under the tongue or having to use a glass of water to swallow capsules stop you from trying CBD, you can opt for CBD gummies instead. They are a simple way to add the benefits of CBD and fit a regular wellness boost into your daily schedule.
CBD infused gummies make the process of wellness fast and fun: they come in all the rainbow colours, flavours, and forms, offering that signature chewy consistency. Whatever shape you go for, they all provide a tasty and convenient CBD treatment.
However, the gummies are so delicious, that it can be hard not to eat the whole jar at once. Be careful and don't exceed the allowed amount of CBD gummies to stick to the recommended daily dose.
Pre-Measured Dose
Depending on the chosen CBD brand, each CBD gummie is infused with a consistent concentration of cannabidiol. To start treatment, all you need to do is to chew a colourful treat once or twice during a day and enjoy the CBD benefits. Such product allows tracking taken dosage effortlessly without the need for everyday calculation. Consumers can be aware of how much they have consumed and how much they need to reach the desired effect.
Long-Lasting Effect
The effects of CBD gummies take longer to hit the organism, unlike CBD oil or CBD vape pens. When you ingest a CBD gummy, it has to go through the digestion process before getting into the bloodstream. Nutrients are absorbed at a slower pace, which can take from 30 minutes to 2 hours, depending on height, weight, and individual metabolism.
Also, you can increase bioavailability by holding gummies under your tongue before swallowing. The soft texture will make them melt in your mouth, which can increase the number of beneficial components that reach the bloodstream. While not everyone wants to do this with every taken gummy, it gives users another method if you need a quicker result.
CBD gummies might be suitable for individuals that want CBD benefits to last and stay in the system longer, rather than work faster by providing long-lasting relief in case of pain or anxiety. 
Healthy & Potent
Since gummies are sweet, most consumers think that CBD gummies are harmful and contain a lot of sugar. However, the CBD market offers various sugar-free and organic options of CBD gummies as well as vegan-friendly items to make sure your treat doesn't include unhealthy components or artificial additives. Many CBD brands pay special attention to product quality and manufacture all-natural CBD gummies with natural flavourings and fruity juices. This makes the product not only tasty but also safe for health.
Also, small CBD gummies can include high concentrations of CBD and ensure advantages for different physical and mental diseases and imbalances just like any other CBD infused product would provide.
Gentle On The Lungs And Throat
CBD gummies are worth consideration for people with sensitivity to smoke or who think inhaling is too dangerous for their lungs and throat. 
Even though the smoke from CBD vape pens isn't full of chemicals like cigarette smoke, prolonged inhaling might be harmful for the lungs and throat. CBD gummies produce no smoke or respiratory inflammation and require only chewing. Also, gummies won't irritate lungs and throat with harsh smoke.
Discrete Treat
There is nothing discreet about using vape pens, pocket inhalers, capsules or oil drops. CBD gummies offer a great alternative for people that don't want to make their CBD consumption look like taking medicine.
One of the important benefits of CBD gummies is that you can use this product very discreetly. They look like gummy candy and typical snack, so you don't have to worry about someone's curiosity, possible questions, or keeping them hidden. 
Gummies don't require anything more than placing one in your mouth. You don't need to use pipettes or wash hands after every application as it could be if you purchase creams or balms.
Available Online
If your local store doesn't offer CBD gummies, most companies make this product available online. CBD infused products are often manufactured from hemp, which is considered a legal plant. This means CBD gummies are allowed in most countries and can be easily shipped to you. One of the best and convenient places to find CBD gummies is to search them online.
Portable Wellness
CBD gummies usually come in small bottles that are portable and leak-free. They allow experiencing CBD advantages at any moment when you need to feel calmer, focused, energised or reduce pain and discomforts. Gummies are ideal for a top-up on the go, don't take much space in the bag and eliminate possible breakage or spillage.
Verdict
While each person can effectively receive CBD advantages from tinctures, capsules, vape pens, or lotions, CBD continues to appear in many new forms, from bath bombs and patches to chocolate and gummies. 
The CBD gummies are produced in different flavours, shapes, and doses such as bears, worms and slices to provide a discrete and convenient way to consume CBD. CBD infused gummies might be useful for relieving anxiety, depression, pain, inflammation, and regulating sleep disturbances. 
Gummies are yummy and can be carried and eaten anywhere at any time. With so many great options offered from various CBD companies, why not give them a try and enjoy benefits from CBD compound.
CBD GUMMIES, TINCTURES, READ MORE…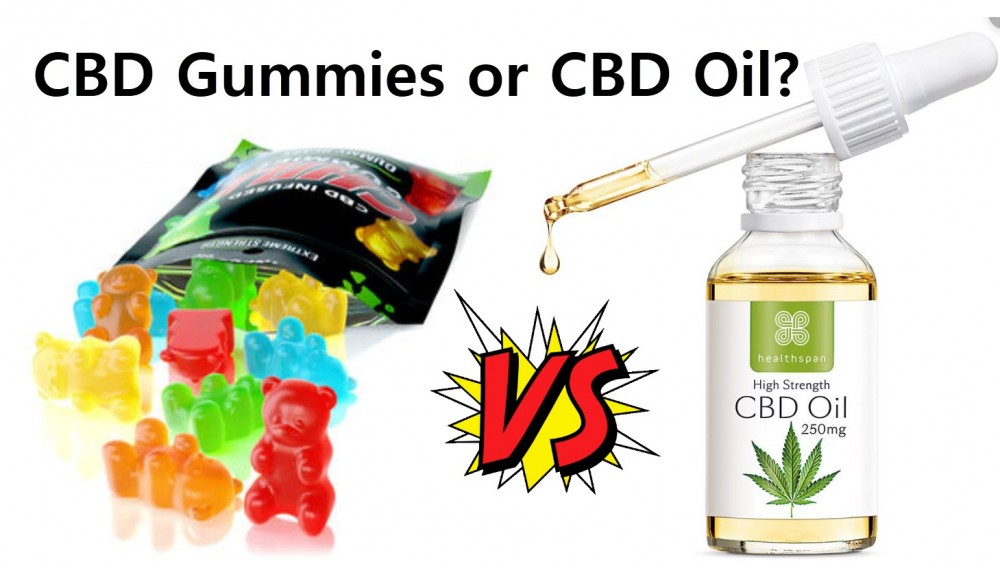 CBD GUMMIES OR CBD OIL, WHICH ONE IS MORE EFFECTIVE?
OR..
HOW TO MAKE LOW SUGAR CANNABIS GUMMY BEARS!