Thailand Gets Ready To Roll Out Medical Cannabis
Thailand, a country notorious for having some of the world's harshest penalties for drug use and trafficking, is already making headway in Asia for legalizing medical marijuana.
In 2018, they made headlines when they became the first nation in Asia to legalize medical use of cannabis. They are now getting ready for the first leg of the implementation, with 15,000 doses of MMJ oil set to be distributed around the country by the end of July.
The Minister of Public Health, Piyasakol Sakolsatayadorn, states that the first batch of cannabis is made for people who need it for medicinal purposes. Meanwhile, the second leg of the roll out is intended to be available in hospitals come April 2020. He acknowledges that while the first batch isn't enough to meet the growing needs for MMJ in the country, they are working on creating guidelines for effective distribution later on, though these rules in place is made to prevent abuse of the drug and access for recreational use.
The Bangkok Post states that the first 10,000 bottles of cannabis oil will be manufactured by the Government Pharmaceutical Organisation, while the remaining 5,000 will be made by the Chaopraya Abhaiphubejhr Hospital. The article also says that the Ministry of Public Health authorized some 400 doctors and pharmacists, plus 2,900 traditional Thai doctors, to prescribe the cannabis oil to their patients.
The Special Access Scheme (SAS) will be in charge of regulating cannabis use prior to recommendation to patients. They will also be monitoring the results of patient use and any side effects, while paying extra attention to patients to those with critical conditions such as patients in end-stage cancer, Alzheimer's, and Parkinson's disease.
"This is only the beginning of using marijuana for medical purposes, so the volume of medical cannabis may still be limited," Dr. Piyasakol said.
"In the first phase from July to September, people who have been certified by a doctor as being likely to benefit from cannabis can only get their prescribed medicine at major hospitals in Bangkok and the provincial hospitals," adds Piyasakol. "In the second phase, starting by April next year, they'll have access to the medicine at every hospital."
The Nikkei Asian Review also spoke to leading member of Prime Minister Prayuth Chan-ocha's coalition government Supachai Jaisamuth, who said that they will continue promoting cannabis as an agricultural crop. "We are now a government coalition party so it is easier to continue the policy that we promised the Thai people during the election," he states.
According to the Government Pharmaceutical Organization chair Dr. Sopon Mekthon, they plan to expand cultivation by investing in greenhouses. "It not only assures larger cannabis yields but also helps reduce production costs by up to eightfold, compared to cultivating in a normal indoor situation," he explains.
"We are now studying the types and specifications of greenhouses suited to intensive cannabis cultivation and expect to start construction next year."
Sopon also hinted at the possibility that the WHO may no longer list CBD as an illegal substance by next year, which in turn wouldn't prohibit the ability to plant CBD-rich strains. He adds that licensed farmers can then legally grow these strains.
 
"If people are allowed to legally plant CBD-rich cannabis, we plan to buy the crops from them on a contractual basis as another way to obtain more cannabis for producing medicine.
"But the GPO will only accept cannabis that meets our medical-grade standards to ensure the safety of our products."
Asian Cannabis Market Is A Pot Of Gold
According to the Asian Cannabis Report released last May by Prohibition Partners, several developments in Asian nations with respect to cannabis legalization have prompted the growth of investment in research and cannabis plantations. The report states that the entire Asian MMJ market may be worth $ 5.8 billion by 2024, provided that the countries listed in the report legalize cannabis within this timeframe.
In South Korea, importing cannabis-based medicines was recently legalized. Meanwhile, Thailand sanctioned clinical trials for testing the efficacy of cannabis oil administered sublingually for treating nausea due to chemotherapy.
"China and Japan would be the biggest value markets accounting for an estimated 75% share in 2024. However, according to our analysis, this estimate could quadruple by 2027," reads the report.
THAILAND AND CANNABIS, READ THESE…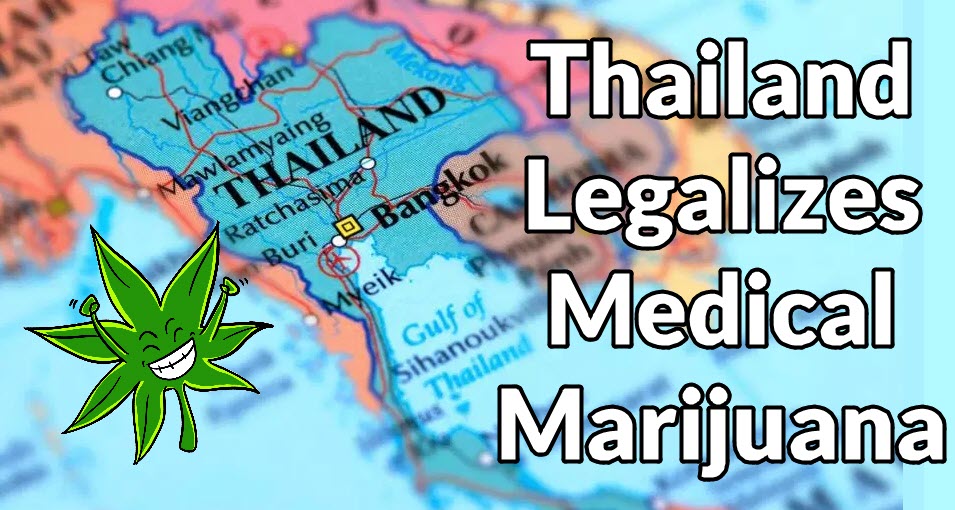 THAILAND LEGALIZES MEDICAL MARIJUANA, CLICK HERE.
OR..

THAILAND SHOWS IT'S INDOOR CANNABIS GROW, CLICK HERE.