Study Reveals That Teen Cannabis Use Drops After Legalization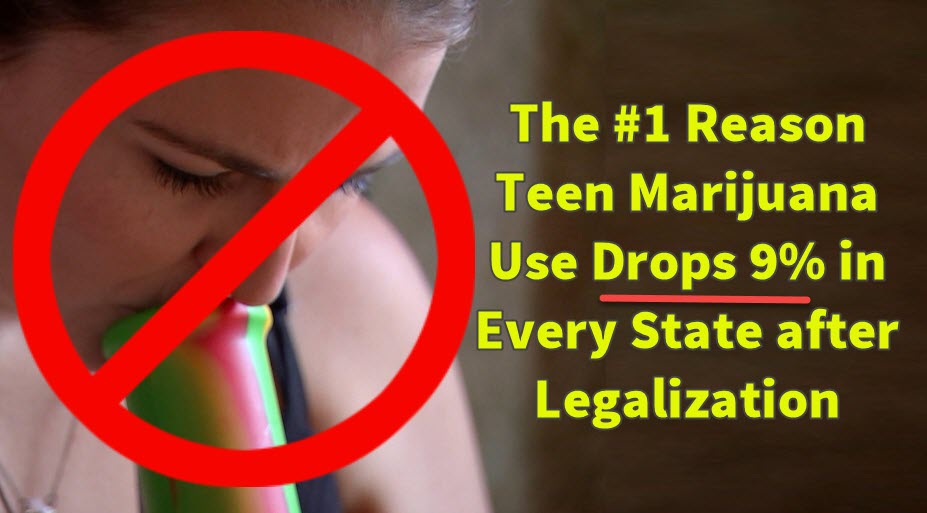 There are still many parents and members of society at large who believe that legalizing cannabis will automatically mean more teenagers consuming the drug.
But one of the largest and latest studies of its kind out there revealed just the opposite: there is a strange decrease in teenage cannabis consumption after recreational use has been legalized.
The study, which was published in the JAMA-Pediatrics, was conducted by researchers from Oregon, Montana, California, and Colorado. They focused on information taken from surveys in high schools in areas that have legal medical and recreational use cannabis, compiling data from 1993 through 2017.
With a final sample size of more than 1.4 million students throughout the United States, it's findings are certainly one of the most authoritative.  They found that frequent teenage cannabis use, which was defined by a minimum of 10 uses within the last 30 days before the survey, saw a 9% drop in states that have legalized adult use cannabis.
"…There was no evidence that the legalization of medical marijuana encourages marijuana use among youth. Moreover, the estimates…showed that marijuana use among youth may actually decline after legalization for recreational purposes…" write the researchers.
"It is more difficult for teenagers to obtain marijuana as drug dealers are replaced by licensed dispensaries that require proof of age," write the researchers.
According to Mark Anderson, the paper's first author and an associate professor at the Montana State University: "Just to be clear we found no effect on teen use following legalization for medical purposes, but evidence of a possible reduction in use following legalization for recreational purposes," Anderson explained. He also disclosed to CNN that the findings are "the most credible to date in the literature" since it was "based more on policy variation than prior work."
"Because many recreational marijuana laws have been passed so recently, we do observe limited post-treatment data for some of these states," Anderson told CNN. "In a few years, it would make sense to update our estimates as more data become available."
Employed Teens More Likely To Consume Cannabis Compared To Unemployed Counterparts
Another recent interesting study on teen cannabis use revealed a link on whether a teen is employed or not, and their cannabis consumption habits.
The study, whose findings were published in the Journal of Adolescent Health, was conducted by Washington State researchers led by Washington State University Assistant Professor Dr. Janessa Graves. She and her team assessed data taken from 2010-2016 Healthy Youth Study, which surveys students about their cannabis consumption in the last 30 days and also compiles their employment information.
The researchers observed a spike in cannabis use among older participants when marijuana was legalized. In 2012, Washington legalized cannabis, two years after the initial data was collected, then in 2016, two years after adult use was legalized. "Between 2010 and 2016, cannabis use decreased significantly among working and non-working eighth and 10th grades. Among working 12th graders, marijuana use increased significantly over time relative to non-working youth," they write.
Another interesting aspect of the research was the observance that how much cannabis consumed was entirely dependent on the kind of work environment the teens were in. "One thing I really like to highlight though is that so much of it depends on the quality of the workplace," Graves explained. "Some places are really good for adolescents to work> Not all workplaces are created equal."
Additionally, they found that in more formal workplaces such as those in retail or service, teens were more likely to consume cannabis compared to those employed in less informal job settings.
However, Graves said that it wasn't surprising to find that teens who were employed were more likely to consume pot. What caught her by surprise was data proving there was a difference in consumption habits of younger teens from high school seniors.
"I wasn't shocked that working teens have a higher prevalence of marijuana use," she says. "I am a bit surprised how the 12th graders' patterns differed from the eighth and 10th graders. The 12th graders are acting more like adults."
"Older teens start acting more like adults, but there's pretty good science out there that it's really in their best interest not to use marijuana until they're older," she says. "Parents should monitor the safety of kids at work… Have this open discussion of the advantages and disadvantages of working and how to navigate those pressures, not just with cannabis."
TEEN CANNABIS USE, READ THESE…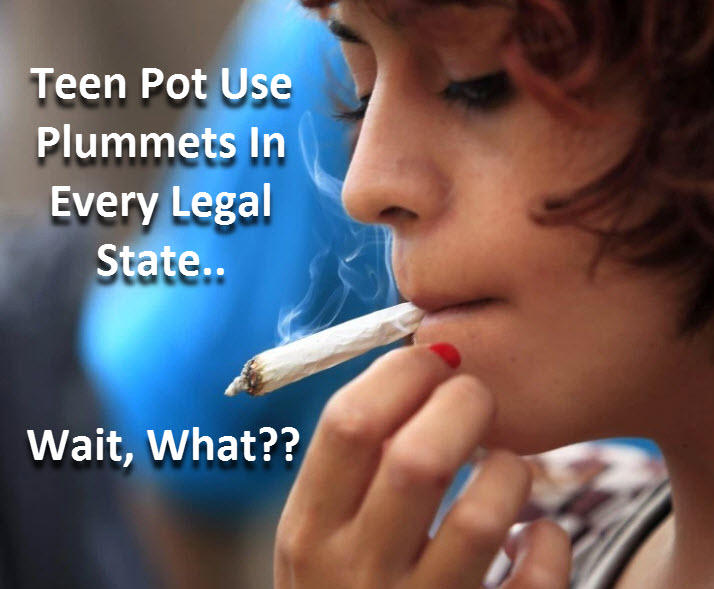 TEEN MARIJUANA USE DROP WITH LEGALIZATION, CLICK HERE.
OR…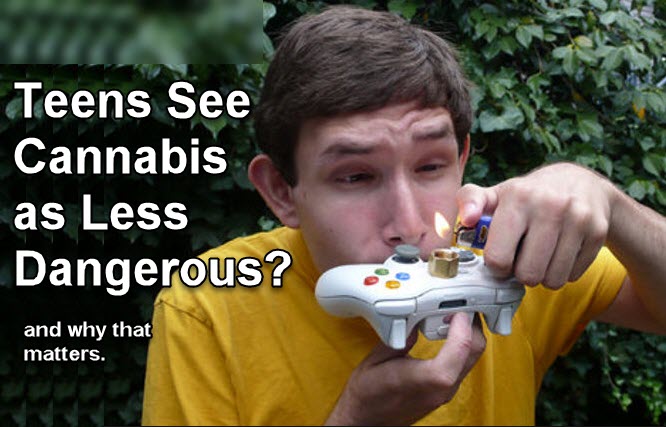 TEENS SEE MARIJUANA USE AS LESS DANGEROUS, CLICK HERE.