As the dust begins to settle on a dramatic 2020 election day, the proverb, "kissing your sister" has never been more apropos in the marijuana industry. For a quick take reaction, did weed win or lose last night?
Weed won big at the state level – States voted unanimously to allow medical and recreational sales in their areas, with South Dakota performing the first "double dip" in history, approving both medical and recreational cannabis on one ballot. New Jersey approving recreational cannot be undersold as the biggest victory of the night, not only for what it will mean for NJ residents but the pressure that will now be put on New York to pass a similar measure quickly, for tax purposes alone. Quick hat tip to Arizona, at first if you don't succeed, and they finally got marijuana passed at the state level.
Weed did not win big at the federal level, yet. The Senate races are the biggest disappointment for cannabis voters so far, it appears Republicans will keep control of the Senate, bad news for the marijuana industry that was hoping at least for a Democratic House and Senate in order to override any Presidential vetoes of cannabis bills. If Trump wins a 2nd term, and the Senates stays in Republican power, it is a double-Dutch whammy on marijuana legalization hopes the Federal level. Basically, we would be in the exact same situation we have been in for 4 years, a Republican president and Senate, and a Democratic House. I would expect more of the same stalling and lack of progress on Federal legalization at this point.
The good news for marijuana is that Biden has an easier pass to victory and weed could really use a Biden/Harris victory. The Senate could still block all of Biden's legislative plans, but cannabis legalization could pass the House and Biden could sign it into law and with marijuana legal in many Republican-leaning states, and creating tax revenue in so many of those states, the Republican Senate may not have the willpower or votes to block it. Republicans still need to be elected as well and everyone loves tax revenue from weed pouring into their state's coffers.
Big wins at the state level for the marijuana movement but the real "grand prize" remains elusive at best, or not looking good at worst.
Stay tuned, and if you are a one-issue voter over marijuana legalization, you need to be pulling for a Biden/Harris victory in the coming days.
MARIJUANA LEGALIZATION IN 2020, READ MORE…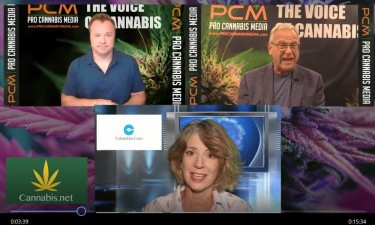 MARIJUANA BUSINESS NEWS TALK MARIJUANA BALLOTS IN 2020!
OR..
ODD REASONS GIVEN TO NOT LEGALIZE MARIJUANA THIS YEAR!