Every cannabis smokers wants good accessories so they can have the best session possible. At Cannabox, you can get all the well-known brands you love in one place. Cannabox carries reliable brands such as Raw, Juicy Jay, GRAV Labs, and more. They even have their own line of products for affordable prices.
Best Cannabis Accessories for sale
Below we will list the categories of smoking accessories at Cannabox and some examples of their products.
Cannabox's ashtrays are all the things an ashtray should be. They are heat-resistant, portable, and heavy-duty. Some of their Ashtrays include:
This ashtray has a four-inch diameter and is heat-resistant. It comes in two colors, grey and black. It has a simple Cannabox logo design on it. It has grooves that are perfect for holding your joint.

Raw Ash Catcher v2

Elements Metal Ashtray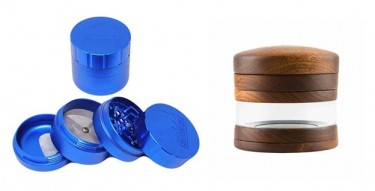 A good grinder is key to having a good smoke session. You want a grinder that not only grinds but also doesn't lose or waste any herb. Here are some of the best herb grinders from Cannabox:
This grinder has three pieces as the name suggests, and it includes a scraper tool. It comes in five colors, black, silver, rose gold, blue, and green.

Santa Cruz Four Piece Hemp Grinder

This product is durable, biodegradable, and made entirely from natural hemp. It gives an even grind and allows for a fluffy finish with its mesh screen.

OTTO Auto Weed Grinder by Banana Bros

This first-of-its-kind grinder automatically grinds your weed with the push of a button. This grinder has been programmed to copy the way a human would grind the weed by hand. It can ground and pack about 20-30 joints per charge. It uses no-spill technology and comes with 20 cones that can be filled with the grinder.
Pre-rolled cones have become more popular as more people have joined the cannabis scene. They are less work to roll and easier to use. Below are some cones sold at Cannabox:
You can't really smoke without a lighter. So why not have a reliable and well-rated lighter? Here are some at Cannabox:
For the seasoned smokers out there who enjoy rolling their own paper, here are some options from Cannabox:
What's a smoking session without a rolling tray? Here are some from Cannabox: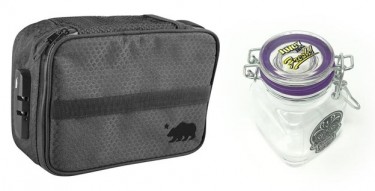 Your hemp can't be left sitting out, so you need something to put it in. Cannabox has the best storage options from the most reliable brands for smoking accessories:
Also check out the latest blog post on the best bongs for sale that was recently published. There are frequent blog post on the latest best 420 accessories available.
MORE ON HEADSHOPS, READ THIS…
DISPENSARY, HEADSHOP, COLLECTIVE, WHAT'S THE DIFFERENCE?