The California Cannabis Industry: Insights From The First Half Of 2018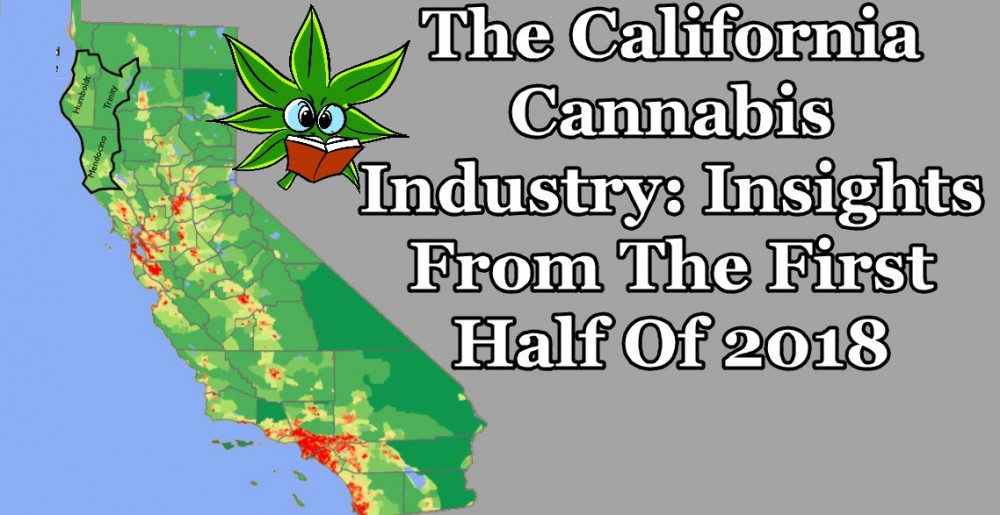 The cannabis industry is big business, but it's only about to get bigger.
As of today, there are 30 states that have legalized medical use of cannabis, even Oklahoma, famous for being largely Republican. Additionally, 9 of these states have legalized recreational pot. It goes without saying that no matter where you look in North America, the cannabis industry isn't just surviving: it's THRIVING.
But there are also interesting shifts happening in the industry.
The biggest and most interesting shift is perhaps the way people are changing the way they consume pot. Back in the day, your grandma probably sat on a windowsill smoking a joint. These days, the market share for dried flower has been declining in key markets as more users opt for vapes, edibles, concentrates, and infused beverages. A report from BDS Analytics revealed that in Colorado, 2014 figures show that dried flower accounted for 67% of the state's total weed sales but today it's only at 44%. Cannabis concentrates have taken 31% of sales, statewide. Similar changes were observed in Oregon and California, reports USA Today.
And just like any other industry in the country, cannabis is experiencing ups and downs, which both cannabis growers and consumers face. All those involved including law enforcement, lawmakers, and officials are all struggling with the problems faced by the cannabis industry today. For one, steep taxes on all cannabis related products are definitely affecting its consumers such as those with MMJ cards who find it hard to afford these products and may end up turning to the black market instead.
Another problem lies with the producers of such cannabis products, those who are facing lab-testing issues. No one had an idea that such strict measures would be applied when it came to purity, potency, and pesticide use to name a few. Profitability and legit research are naturally affected too, since these companies comply with all the legal requirements while those in the black market are not.
Let's take a look at what's happening in California, the biggest legal cannabis market in the USA for now:
Taxes
Perhaps a more detailed look at the tax figures generated by California would help us understand the situation. Based on the taxes received and collected by the California Department of Tax and Fee Administration, it has collected a total of $ 60 million in the first quarter of 2018. A breakdown of these collections fall under the excise tax of $ 32 million, cultivation tax a total of $ 1.6 million, and sales tax of about $ 27 million. However, the State of California predicted that on the first two quarters of 2018, there would be a collection of $ 175 million, which would have been allocated to programs such as youth drug prevention and education, law enforcement, environmental restoration and preservation, and other research and community grants. 
Taxes are also an issue for those who purchase legal cannabis. There are those that would rather get their stash from other black market sources in order to avail of cheaper cannabis prices. According to other sources, there is at least one in five Californians who bought from the unregulated market, in comparison to the ones purchased from regulated shops.
Cannabis Product Contamination
While cannabis in California is regulated, there are still problems that occur when it comes to contamination. The Bureau of Cannabis Control in California is the legal body that conducts lab testing in different strains states that there are batches of cannabis that have to be recalled due to failed testing. But Bloom, a popular brand of cannabis products, issued a recall due to a harmful component it detected called Myclobutanil, which is a known pesticide that can cause serious health damage once combusted since it transforms into hydrogen cyanide.
Expensive Product Packaging
Companies that are able to distribute and sell legal cannabis have to comply with certain regulations in order to do so. One of their responsibilities is to be able to properly comply with packaging. The California Department of Public Health has a list of these packaging requirements; those of which have come up to be very expensive for these companies to comply with. These rules include requirements such as a specific font size, manufacturing date, and even the dosage of cannabis THC and CBD. What this means for these companies is that if they cannot comply with these rules, their cannabis products risk the approval of the state and will surely suffer revenue losses.
Perhaps one of the more pressing concerns for companies that want to engage in the sale of legal cannabis is the fact that it isn't cheap to start the business. Companies in their start up stage may find it hard to expand if they are not able to find investors if they do not have an impressive track record. In fact, with all of the other restraints in being able to keep the company profitable, there is a risk for these businesses to close down or worse, resort to selling their cannabis in the black market where it would be unregulated and unaccounted for.
In a nutshell, the production of legal cannabis, their companies, and the industry prove to have a lot of challenges ahead. However, with the help of consumers who are able to voice out their needs and concerns; and with the help of other cannabis governing bodies, we can expect more improvements in the near future. Stay tuned!
OTHER STORIES YOU MAY ENJOY…
CALIFORNIA CANNABIS LAWS THAT CHANGED AMERICA, CLICK HERE.
OR..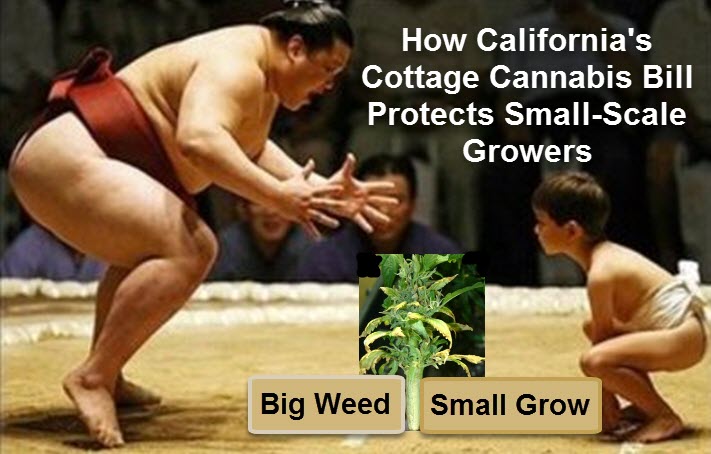 CALIFORNIA SMALL SCALE CANNABIS GROWERS, CLICK HERE.