The Drugs Made Me Do It – Well, Sort Of…
Drugs can be involved in some rather funny tales. People do some funny shit when they're high. Maybe you've been one of them. Hey- here's the naked truth: once I did a snatch and run from Dairy Queen. Walked right up to the fridge like a normal customer. They were butterscotch Dilly Bars and I waved like a madman as I broke out the door and into an '89 Camaro, engine running. It was stupid. I could have gone to jail for having the munchies and being an idiot teenager. But c'mon, it's kind of funny, right?
For nothing other than to make you laugh I've compiled a list of 5 of the strangest things I've stumbled upon in some of my most random of internet surfings. Some of them are cannabis related, some of them are just plain funny.
All persons and events in the following stories are actual and it all begins with:
The Drug-fueled Orgy at The Vatican.
The Swiss Guard turned up to one of the most prestigious addresses in Rome one night, the so-called Ex Sant'Uffizio Palace, home to some of the Vatican's highest-ranking holy men. They were responding to a flood of complaints from neighbors that were reporting strange scents, loud music, raucous laughter and the sound of squeaky beds. A steady stream of young men were also reported to be steadily entering the premises.
The Vatican Police turned up to disrupt an orgy of naked writhing men on the floor. Hard drugs were reported to have been found on the premises. The owner of the flat in which the sexcapade was hosted, Monsignor Luigi Capozzi is suspected to have been subsequently outcast to the hills outside of Rome to repent. He may be defrocked for his debauchery.
The Priest Who got his Parish High.
Seriously, where was this guy when I was 16 and my parents were forcing me to go to church every Sunday, Wednesday and sometimes Friday?
Several members of St. John's Apostle Catholic Church in Bloomington, Indiana got a little bit more than spiritual enlightenment after partaking in some of the 74-year-old parishioner's cookies.  The 6 congregants, ranging in age from 12 to 70, were reported to have suffered from the adverse effect of "cookies that tasted unusually salty."
After the police searched his home and found an orange pill bottle containing capsules of a brown, oily substance, which later tested positive for cannabis, Parishioner Jones was charged with criminal recklessness and possession of hash oil.
Father Daniel Mahan assured one reporter that they were all praying for Mr. Jones, and that justice be served with mercy.
The Woman Who Tuned Wal-Mart into an All-You-Can-Eat Buffet
We all know some weird shit goes down at Wally World right? Here's another one to add to the repertoire:
Floridian resident Josseleen Elida Lopez saw the inside of a Citrus County jail cell after staff observed the 25-year-old carousing the aisles on a motorized shopping cart, drinking wine and snacking on sushi, mini-muffins and cinnamon rolls. Before authorities managed to stop her she also ate a whole rotisserie chicken. She was found to be in possession of three empty needles which she admitted were for shooting up meth.
I guess tweakers get mad munchies too.
The Guy Who Refused to Sell His Van for Dope
Craigslist can be a host for many things. Jobseekers, employers, potential lovers, wanted roommates, perverts- there's no telling what you'll stumble upon looking through its many different categories. One time I posted an ad looking for weekend work. I got a call from some dude who offered to pay me if I let him blow me. Like, what? (I declined if you're wondering.)
One Logan County, Ohio resident took to the popular website to sell his '79 VW bay window bus. The sort that are usually converted into excellent little weekend-getaway-hippie-mobiles. His advertisement read like this:
Price: 35$
"Pretty clean, nearly rust free body, has an auto trans in the back with unknown condition, no motor. Has a title. Has some bondo but it has been on long enough that rust would have come through if there was any. What you see is what you get.
Delivery available.
Make an offer or trade.
No dope please."
The Coolest Teacher of the Year
A teacher at Monarch High School in Louisville, Colorado plead guilty to one misdemeanor drug count after being accused of feeding some of his students cannabis edibles. Several students admitted to toking up with the 50-year-old director of vocal music as well as accepting his tasty treats. Brian du Fresne was sentenced to 24-hours of community service and was sent for substance abuse evaluation. He is no longer a part of the school's staff.
There you have it. I hope it got your day started with a laugh. Lets all stop a second and raise our doobs in toast of life today, may it forever keep people strange and interesting so that we can all have things to laugh at when we've nothing better to do at 2am and all we want to do is sleep.
OTHER STORIES YOU MAY ENJOY…
WHY CANNABIS IS THE ONLY DRUG YOU WILL EVER NEED, CLICK HERE.
OR..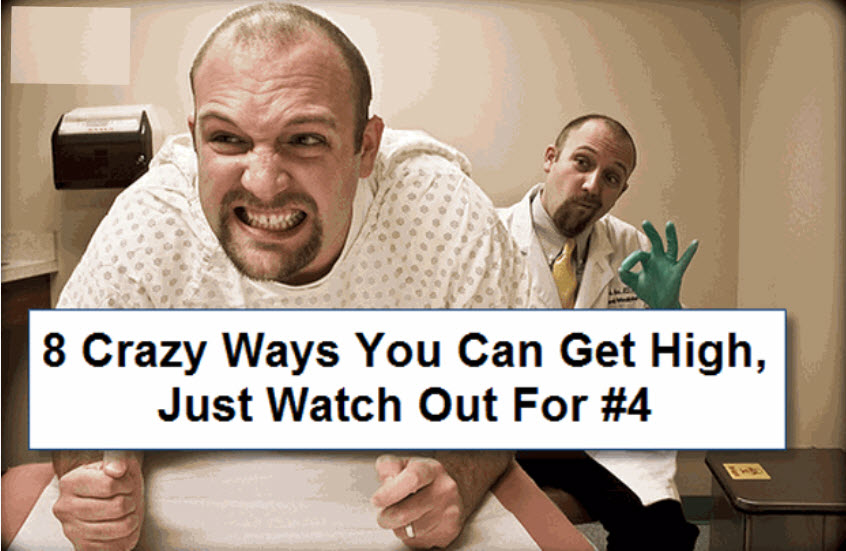 WAYS YOU CAN GET HIGH, CLICK HERE.