The European CBD News Update (and some THC, too.)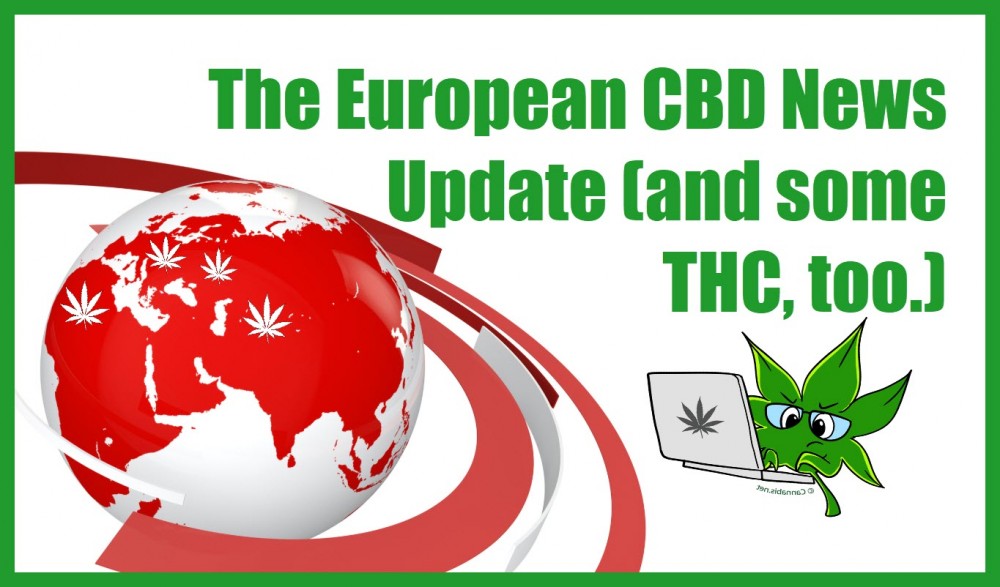 European CBD Market Expected To Be Worth $ 1.7 Billion In 2024
If we think the CBD market in the United States is exploding – we haven't seen anything yet. Europe is quickly catching up with the US CBD market according to a new report from analytics and research firm, the Brightfield Group.
Current estimates suggest that the US legal cannabis market could be worth over $ 146 billion in 2025, but the report says that the European CBD market could be worth as much as a cool $ 416 million at the end of the year, which can spike to $ 1.7 billion by 2023. Additionally, the EU cannabis market is expected to see rapid growth, from its $ 318 million value last year to $ 8 billion by 2023.
The one major obstacle faced by the cannabis market in the European Union is that they are limited to tobacco and topicals, because it's still prohibited to add CBD or cannabis into tinctures, capsules, food additives, and other ingestibles. This should change if the European Food Safety Agency's proposed amendment to allow CBD in ingestible goods is passed, though this may happen at the end of the year still. 
The World Health Organization (WHO) also made a recommendation to reschedule cannabis, which will have a positive impact not just on the EU markets but on a global scale. Additionally, the European Parliament voted last month to improve European countries' access to the drug, while calling for more research on its effects on public health. The resolution might not have had binding legal implications but it highlighted the growing sentiment for legalization in the EU.
"CBD is currently proliferating through a patchwork of widely different regulations throughout Europe which has made it a very strange and piecemeal market," says Bethany Gomez of Brightfield. "However, as the EU gives more continent-level regulations we expect this bumpy road to smooth and a more rational framework to develop, but this growth will be incremental in nature."
Cannabis Industry Thriving In Brussels
A report by Politico reveals that the EU capital has a thriving CBD market due to a lack of regulation.
Even though cannabis is considered illegal even as a medicine, farming laws in the EU allow industrial hemp to be legally grown and sold, provided it only has less than .2% THC. But the absence of laws in Belgium as well as the differences in laws in the EU have no regulations in place about hemp-derived cannabis products being marketed as CBD. It can be smoked, applied as a topical, or ingested.
However, regulators see the thriving industry as a challenge. Meanwhile the absence of regulations is also encouraging sellers to become creative with their marketing.
"The people that sell products based on CBD use [the EU's Common Agricultural Policy] legislation a bit as a shield to say, 'Ah, but they have less than 0.2 percent THC, so legally we can sell it.' And they are right," explains Olivier Christiaens, a rep for the Belgian Federal Agency for Medicines and Health Products.
The issue is that it's a completely different ballgame selling an agricultural product from its end product, which is meant to be used as medicine. The federal agencies in charge of food and medicines would then be able to regulate the product better if businesses were honest about the intended use for their products. "The problem for these CBD shops is they operate in a legal minefield," says lawyer Anton Buntinx, who works with Corbus Advocaten, a Belgium-based law firm.
Since sellers aren't making health claims about their products, they aren't regulated by the federal medicine agencies. And the Federal Agency for the Safety of the Food Chain, who oversees food products that are sold in Belgium, can't regulate CBD oils if they aren't clear on their labels that it can be used as an additive in food and drinks. "Naturally, they sell these products as not for human consumption, but everybody knows the clients who go there will buy them and consume them at home," Christiaens says.
UK Police Softening Stance On Cannabis Users  
On April 7th, police officers throughout the United Kingdom were finally allowed to soften their stance on cannabis users. Instead of arresting them, chief constables now have the freedom to decide whether a user is going to be arrested and charged, send them off with a warning, or just let them go scot-free.
The announcement was made by the National Police Chiefs' Council (NPCC), which helps in the development of operational policies in the UK. The decision was due to West Midlands chief constable, Dave Thompson, sharing that his officers don't give warnings to young cannabis consumers since doing so would be "disastrous for their life chances."
WANT EUROPEAN CANNABIS NEWS UPDATES, CHECK THESE OUT…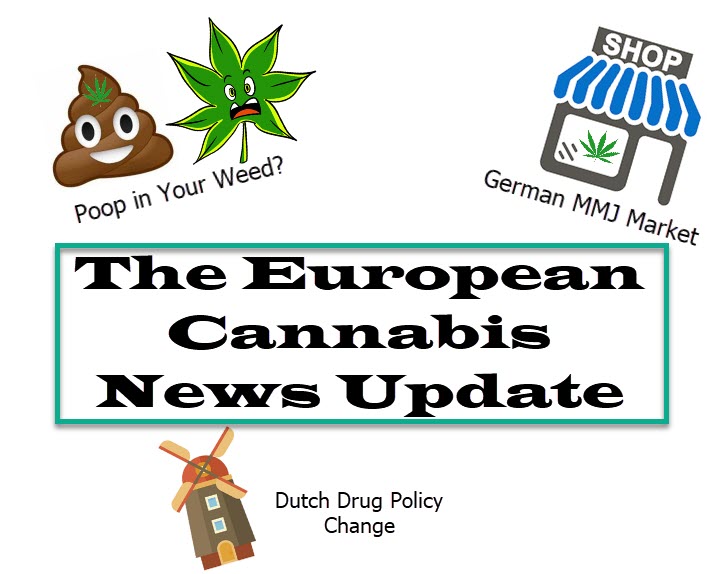 CANNABIS NEWS FOR EUROPE, CLICK HERE.
OR..
EUROPEAN CANNABIS NEWS AND ROMANIA, CLICK HERE.