The Feds are Spending $ 3 Million to Study CBD, But Why are They Ignoring THC?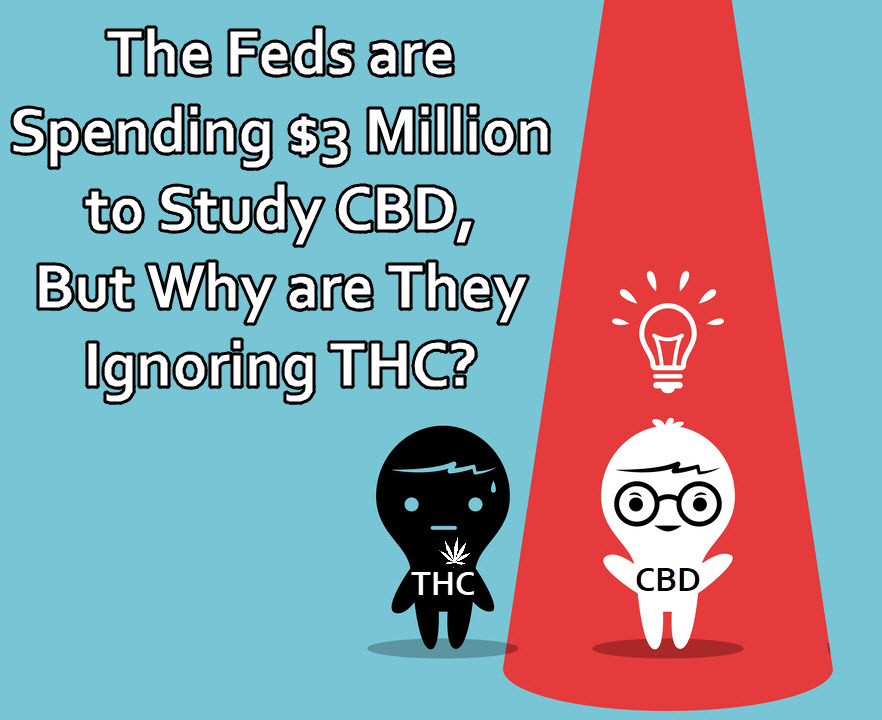 Earlier this month, the federal government released a notice through the National Institutes of Health (NIH) explaining that they were going to use $ 3 million awarded by the federal government to study the medicinal benefits of cannabis compounds.
However, all that money is going to go into studying compounds other than tetrahydrocannabinol (THC), which is responsible for getting you high. The studies specifically want to look into the potential of cannabis compounds in treating opiate addiction, but why is THC being left out?
Several cannabis compounds including cannabidiol (CBD) as well as THC are valued for their addiction and painkilling properties. But the study, which will be overseen by the New York University School of Medicine, is leaving out an extremely valuable compound in the form of THC.
"The treatment of chronic pain has relied heavily on opioids, despite their potential for addiction and overdose and the fact that they often don't work well when used on a long-term basis," explains National Center for Complementary and Integrative Health (NCCIH) director Helene Langevin, in a press release.
The NCCIH is the branch of the NIH that takes on scientific research on medical practices and products that are not considered as conventional medications. But THC can't be considered since the fact that it gets people high, already eliminates its therapeutic value, according to them.
"There's an urgent need for more effective and safer options."
With 9 grants awarded, the NIH says that these studies will help uncover alternative pain treatments while shedding light on how CBD and other cannabis compounds including terpenes can help. "The cannabis plant contains more than 110 cannabinoids and 120 terpenes, but the only compound that's been studied extensively is THC," reads the press release.
The issue, for the NIH, is that THC's medicinal benefits are limiting due to its psychoactive nature.
 
"THC may help relieve pain, but its value as an analgesic is limited by its psychoactive effects and abuse potential," says David Shurtleff, NCCIH's deputy director. "These new projects will investigate substances from cannabis that don't have THC's disadvantages, looking at their basic biological activity and their potential mechanisms of action as pain relievers."
"The science is lagging behind the public use and interest. We're doing our best to catch up here," Shurtleff says.
Last year, the NIH announced for the first time that they would be awarding grants to study terpenes and minor cannabinoids. Then in July, they said that they would be growing 4,409 pounds of cannabis this year, but just at the University of Mississippi, which has the only federal contract for growing research-grade cannabis. Though for the new projects, they won't be using any of those plants and instead will turn to laboratory-made pot.
Illinois researchers also hope to come out with many more developments on the valuable compounds of the plants. "We make them from scratch and test them one by one", explains University of Illinois' David Sarlah, an organic chemist. He will be working on creating the chemicals while his colleague named Aditi Das will be testing them to see how immune cells react to them. "There are so many beneficial effects that patients report. We need to know the science behind it."
But Americans are in pain, and we need options.
Recently, the American Society of Anesthesiologists (ASA) published a study stating that 75% of the country wants to learn more about the efficacy of cannabis in treating pain. Sure, the feds have listened, but allocating $ 3 million to study only part of the plant is severely going to limit their findings.
It's clear that the federal government still doesn't know much about cannabis. They can't consider part of its compounds as therapeutic while still listing it as a dangerous and illegal drug. Considering that the studies are restrictive, it isn't going to provide us with the data that is so important it could save lives. In fact, they are already off to a horrible start given that the studies are starting off already placing THC in a negative light.  
So while the federal government is acting in ways that they want the country to think they sincerely want to solve the opioid crisis, they actually aren't doing much.
THE MEDICAL VALUE OF THC, READ THESE…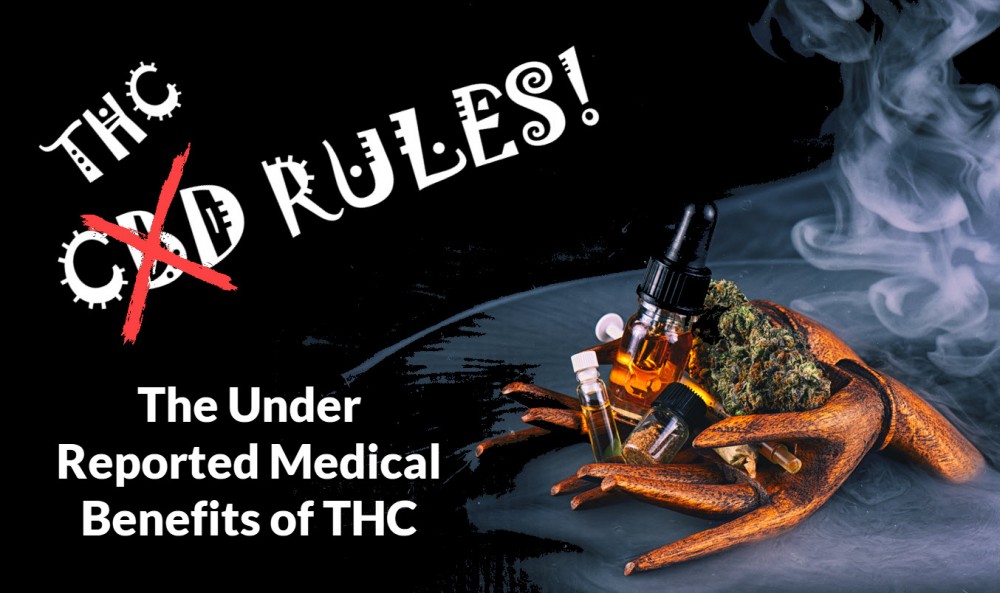 WHY ARE THE BENEFITS OF THC NOT BEING STUDIED?
OR..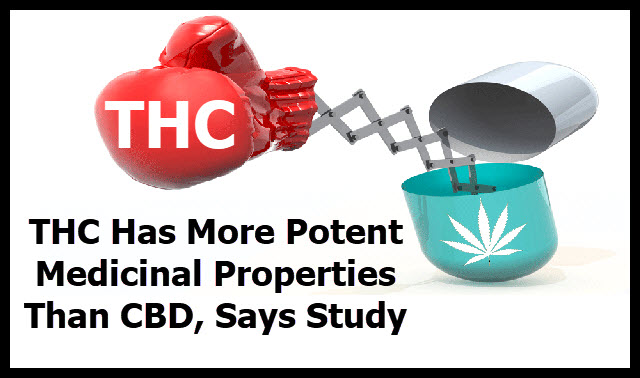 THC MAY BE MORE POTENT THAN CBD, READ WHY..